OVERVIEW
Electrocardiograms (EKGs/ECGs) can be a topic that is difficult for trainees to master. Because of this, this page has been created to try and organize the content concerning EKGs in a intuitive and comprehensive manner. A special emphasis on these pages is around trying to reveal the patterns present among EKGs to try and speed up one's ability to interpret these clinical studies.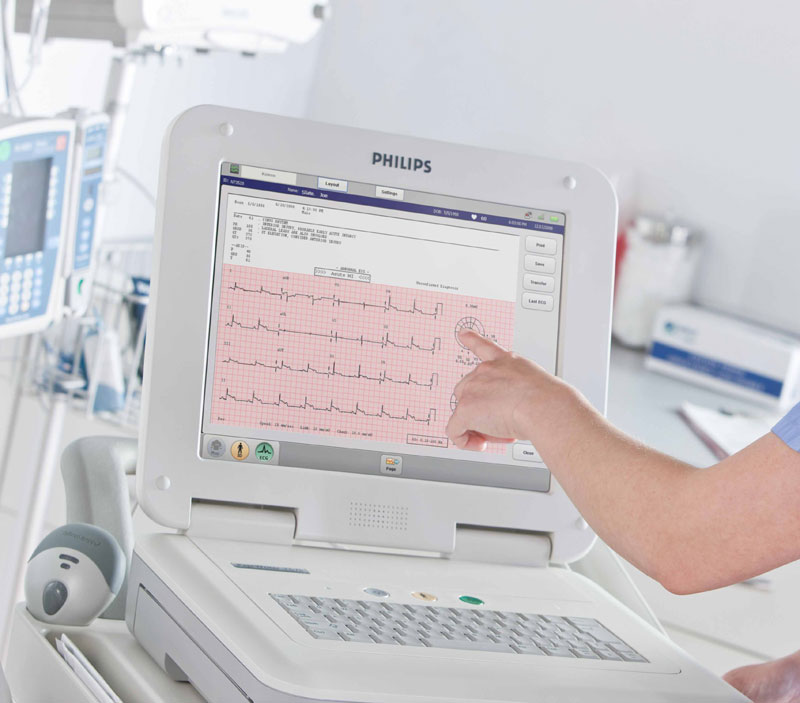 THE BASICS OF EKGS
Sometimes learning some relevant background can help trainees better understand and remember how to interpret EKGs. For those interested the following topics have been separate into units that explain the basics of EKGs:
READING EKGS: INITIAL EVALUATION
While the basics of EKGs outlined above are useful for grasping concepts, they do not directly help with the reading of an EKG tracing. This comes from breaking down the "units" of EKG interpretation and after much practice. To help speed up this process the pages below aim to highlight the key patterns for each "unit" of reading an EKG so it can be mastered more quickly. The pages are also organized in the order that is generally accepted as the proper way to read through an EKG systematically:
READING EKGS: CALCULATING IMPORTANT TIME INTERVALS
After reviewing some of the basics, the next thing to do when interpreting an EKG is to calculate the following important time intervals:
Determining the PR interval: this is the amount of time between the start of the P wave and the beginning of the QRS complex (start of atrial contraction to the start of ventricular contraction).
Determining the QRS interval: the time between the start and end of the QRS complex (i.e. the time of ventricular contraction).
Determining the QT interval: time between the start of the QRS complex and the end of the T wave (time between ventricular contraction and ventricular re-polarization).
FUNDAMENTAL FINDINGS ON EKGS
P Wave Abnormalities:
EXAMPLES OF PATHOLOGY ON EKGS
Below are a list of pathological conditions that can be seen on EKGs:
OTHER
Below are some resources that were created previously on this site. While they still are useful, The content above is meant to try and replace/integrate the materials below:
Page Updated: 03.04.2017