OVERVIEW
Clinical guidelines inform clinical decisions! In medicine we sure do like to take confidence from the fact that our medical practices are in line with the most recent guidelines for the medical topic in question. With this in mind, the clinical guidelines we rely upon are scattered across the 4 corners of the internet. Wouldn't it be nice if there was one central place where all these guidelines were organized by specialty? Well now there is that place….right here! Let us keep in mind that this page may be difficult to keep "up to date" at every time point in the future, however it will always be a great starting point for individuals curious about finding the best guidelines to inform their medical practices. Below are some important guidelines organized by medical specialty.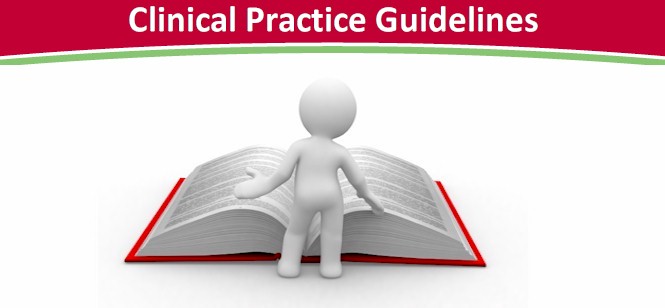 MEDICINE
Chronic Obstructive Pulmonary Disease (COPD):
Diabetes:
Cholesterol:
[glossary_exclude][/glossary_exclude]Hypertension:
PEDIATRICS
Pediatric Fever:
Step-by-step protocol: this algorithm for assessing febrile illness in pediatric patients is thought to be the future standard that should be used. The original article establishing this protocol can be found here it has been since validated by other groups (example of one validation found here)
RADIOLOGY:
Ordering ankle X-rays: the Ottawa ankle rule has been developed specifically for the purpose of evaluating which patients with an ankle injury may require imaging.  This ankle rule can be found here on MDCalc and here is a page dedicated to explaining the original study.