OVERVIEW
This page is dedicated to covering the important radiological finding of a hemithorax opacification.
WHAT IS IT?
A hemithorax opacification refers to a finding on a chest X-ray where and entire lung field becomes more difficult for the X-rays to penetrate. This will lead to increased "white" across that entire lung field (it is also called "hemithorax white-out").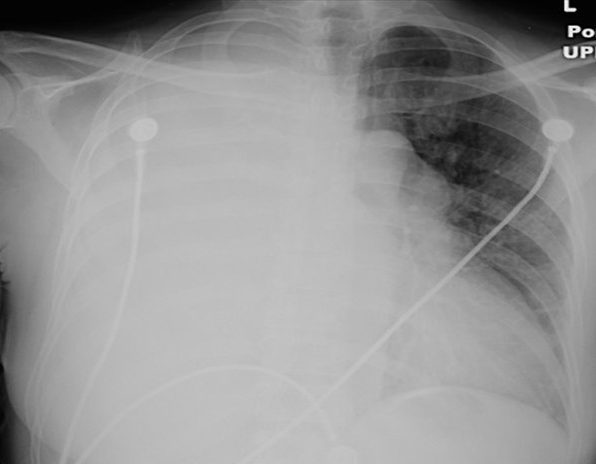 DIFFERENTIAL DIAGNOSIS FOR THIS FINDING
When seeing a hemithorax opacification, it is important too keep in mind the following possible causes of this finding:
KEY FEATURES TO LOOK FOR WHEN CHARACTERIZING THE FINDING
When seeing a hemithorax opacification, there are a few important radiological features one should look at to try and characterize the finding. These features can help navigate the differential diagnosis above.
Shift of mediastinal structures: different causes of hemithorax opacification will have a different impact on whether or not they shift mediastinal structures/trachea AWAY or TOWARDS the side of the opacification. The etiology of the condition will intuitively cause the shifting of structures in a particular direction.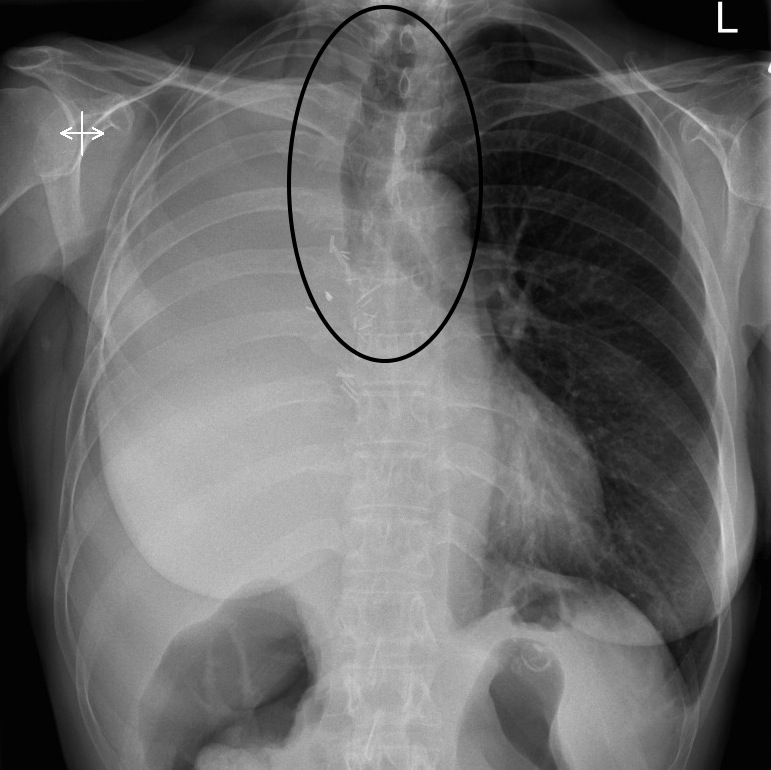 Structures shifting away from the opacification are most consistent with conditions such as a pleural effusion.
Structures remaining in the central position are consistent with conditions such as pneumonia
Structures shifting toward the opacification suggest a process such as a pneumonectomy or complete atelectasis.
Air/fluid level or fluid meniscus superiorly: If the lung field is not completely opacified, looking superiorly for a fluid meniscus can be very useful diagnostically. Really this finding would be specific to a pleural effusion.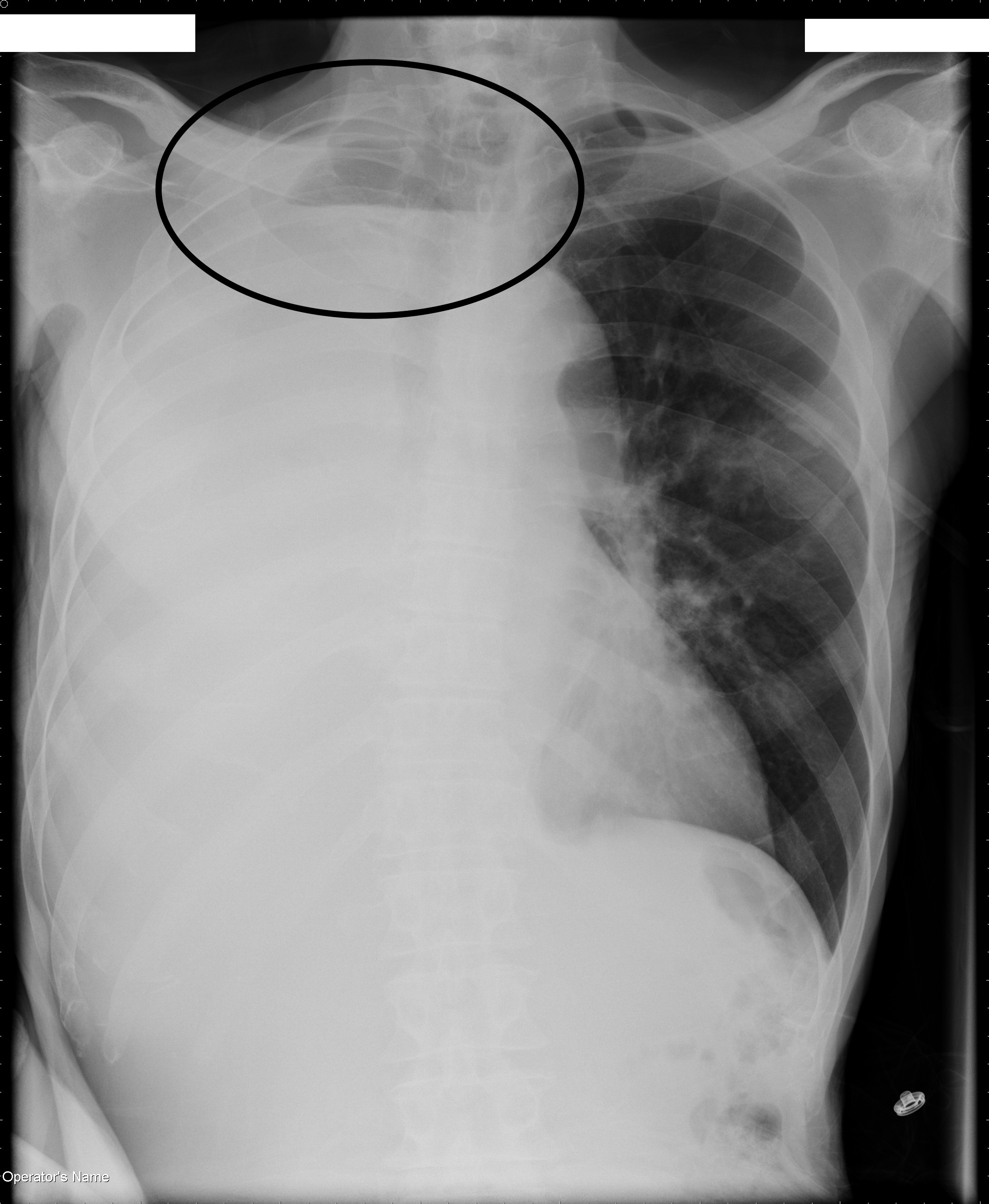 Page Updated: 12.06.2016