WHAT IS IT?
Neuroleptic malignant syndrome (NMS) is a drug induced movement disorder.
WHAT CAUSES IT?
Dopamine receptor blocking medications (and subsequent dopamine blockade) are responsible for causing this condition. Typical antipsychotics (such as haloperidol) are more commonly associated with NMS, however even atypical antipsychotics (such as risperidone) can cause it as well.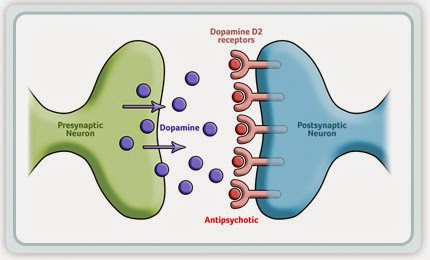 WHY IS IT A PROBLEM?
Blocked dopamine signaling will result in a variety of symptoms (outlined more below) that can put the patient's life at risk.
Blockade of dopamine signaling in the hypothalamus will increase the body's temperature set point (leading to fever).
Rhabdomyolysis can be caused
WHAT MAKES US SUSPECT IT?
Risk factors
Recent (within 10 days) first-time usage of antipsychotics (both typical and atypical), male sex
Initial Presentation
Vital signs can include the following: 
Fever 
Tachycardia 
Hypertension
Common Presenting Symptoms/Signs:
Delirium
Rigidity (i.e. lead pipe muscle rigidity)
Associated Symptoms/signs:
Autonomic instability: tachycardia, hypertensive sweating 
Tremor 
Mydriasis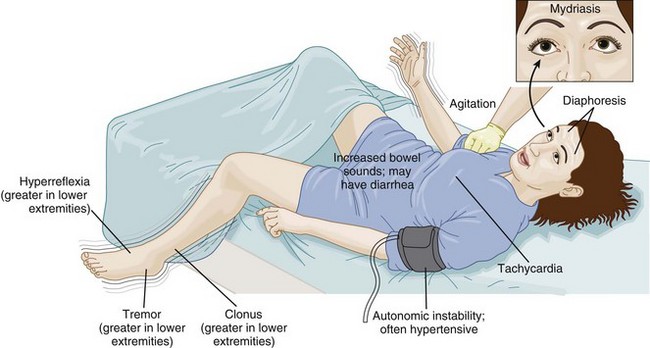 HOW DO WE CONFIRM A DIAGNOSIS?
CBC can reveal leukocytosis.
Creatine kinase levels will be elevated in the drum.
Urinalysis can reveal myoglobinuria
HOW DO WE RULE OTHER DIAGNOSES OUT?
Elevated creatine kinase can help distinguish between NMS and serotonin syndrome.
HOW DO WE TREAT IT? 
**First discontinue the offending agent**
Dopamine agonists (bromocriptine) can help restore dopamine signaling.
Dantrolene: this medication prevents the release of calcium from the sarcoplasmic reticulum of skeletal muscle (helping combat muscle rigidity).
HOW WELL DO THE PATIENTS DO?
This condition is life threatening and patients can die if not treated quickly.
WAS THERE A WAY TO PREVENT IT? 
Avoiding the usage of the offending agent may not always be practical (hard to anticipate this condition as it is very rare) but is technically preventible.
WHAT ELSE ARE WE WORRIED ABOUT?
Rhabdomyolysis can be caused by NMS
OTHER HY FACTS?
This is a RARE but LIFE THREATENING condition
FURTHER READING
Page Updated: 07.15.2016