WHAT IS IT?
Lambert-Eaton myasthenic syndrome refers to an autoimmune disorder where autoantibodies to presynaptic calcium channels are produced. These autoantibodies are often produced in a paraneoplastic fashion by small cell carcinomas (most cases are lung malignancy but can also include hematologic, ovarian, breast).
WHY IS IT A PROBLEM?
These autoantibodies will destroy the presynaptic calcium channels in the neuromuscular junction (NMJ) leading to decreased acetylcholine release (and ultimately muscle weakness).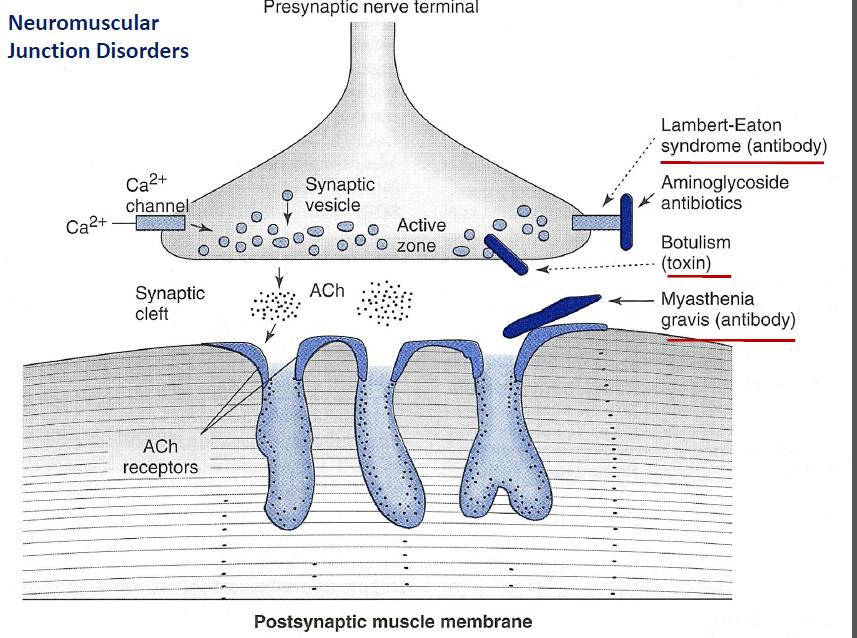 WHAT MAKES US SUSPECT IT?
Risk factors: small cell cancer (lung or elsewhere), smoking
Muscle weakness that involves the proximal muscles. Demonstrates facilitation where the weakness will improve with brief muscle usage (i.e. rocking in a chair to get up). This occurs because calcium can be buildup in the motor nerve which briefly improves signal transmission. Ultimately muscles will still fatigue with continued usage.
Does not often involve the facial muscles such as the occular or bulbar muslces (in comparison with Myasthenia gravis)
Respiratory muscles are also often spared.
Deep tendon reflexes may be reduced or absent
Autonomic symptoms which can include
Dry mouth
Impotence
Dry mouth
HOW DO WE CONFIRM A DIAGNOSIS?
Nerve conduction studies can reveal characteristic incremental responses for repetitive nerve stimulation (similar to the improvement seen when patients briefly exercise).
Serology can reveal the presence of autoantibodies against calcium channels.
CT scan/X-Ray can reveal the presence of a lung cancer (which might be another hint that the patient may likely have this condition)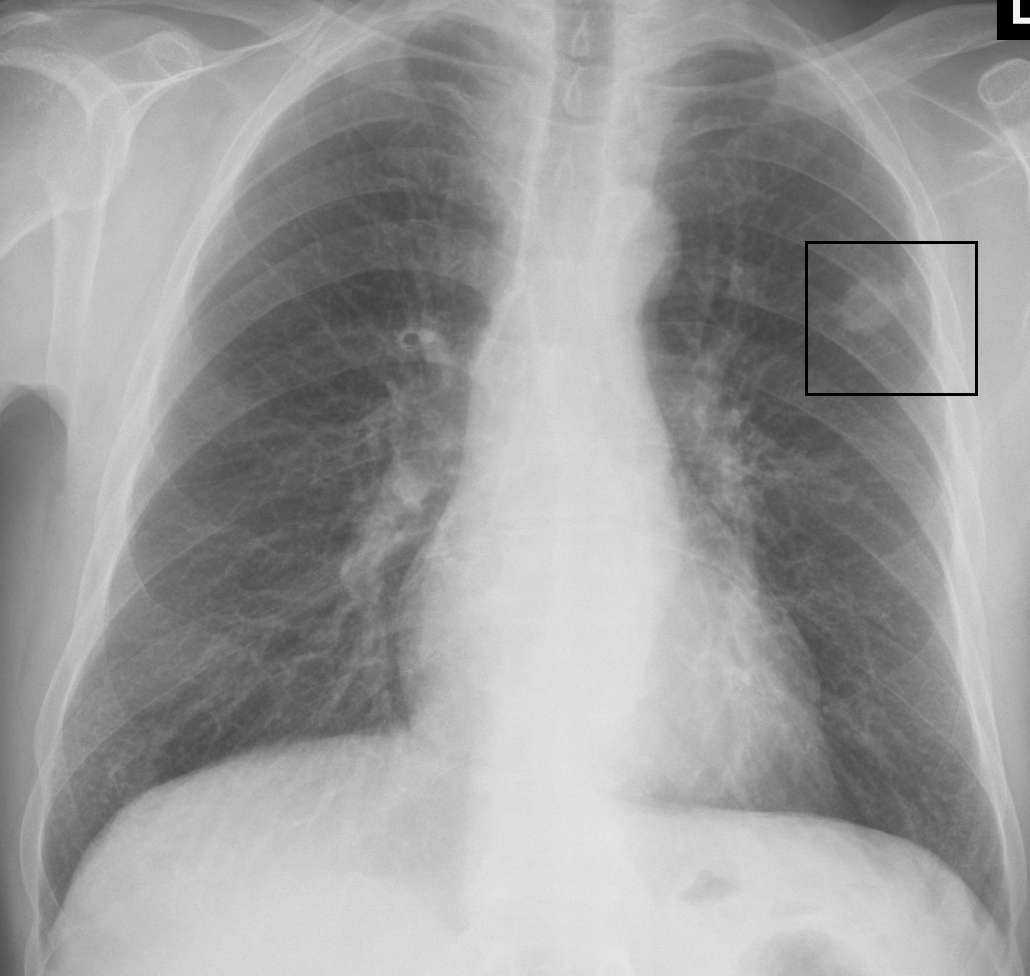 HOW DO WE RULE OTHER DIAGNOSES OUT?
Creatine Kinase levels will be normal in this condition.
Usage of muscles (briefly) will improve weakness but ultimately the muscles will fatigue (where in conditions like Myasthenia gravis all usage of the muscles will worsen the symptoms).
HOW DO WE TREAT IT?
*It is important to note that acetylcholinesterase administration has a minimal effect on reversing symptoms (unlike in Myasthenia gravis): this is because the issue in this condition is not the absence of acetylcholine, but rather the destruction of calcium receptors that are responsible for releasing it.
Treatment of underlying malignancy is the curative option for this condition. Resection can often reverse symptoms.
HOW WELL DO THE PATIENTS DO?
Patients will usually have reversal of their symptoms if the underlying cancer can be cured/treated.
WAS THERE A WAY TO PREVENT IT?
While perhaps not always practical, preventing the causal malignancy can prevent this condition from arising.
WHAT ELSE ARE WE WORRIED ABOUT?
Small cell lung cancer is a malignancy that is associated with this condition. This is because these small cell malignancies arise from a neuroendocrine lineage, and can produce the autoantibodies responsible for this condition.
OTHER HY FACTS?
Second most common NMJ disorder: this condition is less common then Myasthenia gravis.
FURTHER READING
Page Updated: 06.29.2016