WHAT IS IT?
Cryptococcus neoformans is a yeast fungus that can be visualized with an India ink stain due to its thick capsule (which prevents the fungi itself from being stained). Mucicarmine can also be used to stain the capsule of the fungi red.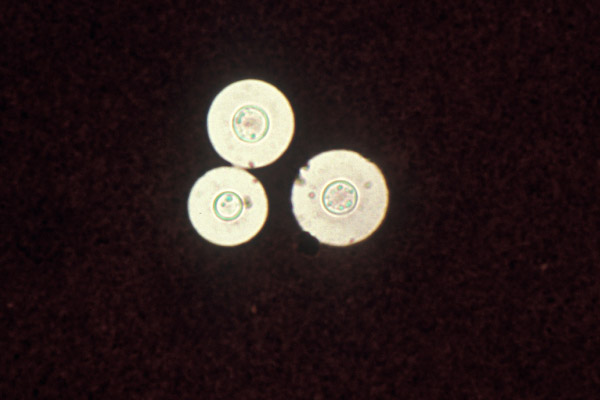 CULTURE CHARACTERISTICS
Cultured on Sabouraud agar.
MOLECULAR CHARACTERISTICS
Capsule: this fungi has a thick outer capsule composed of polysaccharides.
Polysaccharide capsular antigen can be detected in the lab using a latex agglutination test
Urease positive: this pathogen produces urease.
TRANSMISSION
Inhalation of spores from the environment (distribution is worldwide in the soil, also found in pigeon droppings).
Hematogenous spread to meninges
CONDITIONS CAUSED
CNS: Cryptococcal meningitis.
Respiratory: Pulmonary cryptococcosis
Dermatological: Wound/cutaneous cryptococcosis
TREATMENT
Amphotericin B is an antifungal agent that binds ergosterol (which is unique to fungus) and forms membrane pores that allow leakage of electrolytes. This agent is used to treat infection with Cryptococcus neoformans (especially in the case of cryptococcal meningitis).
Flucytosine is an agent that converts inhibits DNA and RNA biosynthesis. It is used with amphotericin B to treat infection with Cryptococcus neoformans.
Fluconazole is often used in AIDS patients with more mild Cryptococcus neoformans infections. It belongs to the class of drugs of azoles.
OTHER HY FACTS
Often occurs in immunocompromised individuals: Infection with this pathogen is heavily associated with AIDS infection (CD4 count < 100 cells/mm3), those with hematological malignancy, and those on high dose steroid therapy.
Soap bubble lesions in the brain are associated with Cryptococcus neoformans infection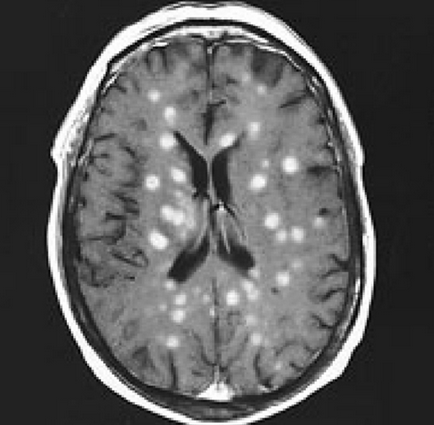 Page Updated: 05.17.2016