WHAT IS IT?
The thyroid is an organ within the neck that is responsible for the thyroid hormone signaling axis
WHAT ARE THE MAJOR PARTS?
The below image shows the major portions of the thyroid which include: the pyramidal lobe, right lobe, left lobe, and isthmus:
WHAT ARE THE IMPORTANT ARTERIES?
There are 2 arteries that supply the thyroid:
Superior thyroid artery: this is the first branch off of the external carotid artery.
Inferior thyroid artery: which is a branch of the thyrocervical trunk.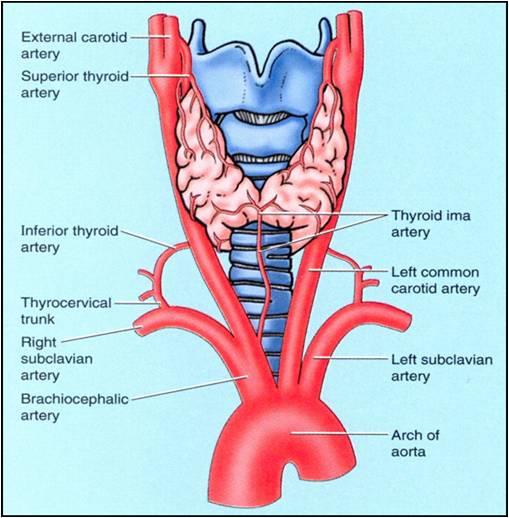 WHAT ARE THE IMPORTANT VEINS?
There are three veins that are responsible for venous drainage from the thyroid:
Superior thyroid vein
Middle thyroid vein
Inferior thyroid vein