WHAT IS IT? 
Bronchiectasis is a condition that is characterized by the destruction of elastic tissues and muscle, which ultimately results in the permanent dilation of bronchioles and bronchi. The mechanism of disease is breakdown of the airways due to an excessive inflammatory response. There can be a wide variety of causes of the condition (really anything that will ultimately lead to the destruction of elastic tissues in the lung) however by far the most common cause is cystic fibrosis. Primary ciliary dyskinesia, allergic bronchopulmonary aspergillosis, chronic bronchial obstruction (e.g., by tumor, foreign body), and certain inflammatory disorders can cause bronchiectasis.
WHY IS IT A PROBLEM?
Loss of airway tone in the respiratory system can result to air trapping (and subsequently, poor ventilation).
Associated conditions such as cystic fibrosis further exacerbate symptoms by causing mucus accumulation/bronchial obstruction.
WHAT MAKES US SUSPECT IT?
Risk factors: Cystic fibrosis, Kartagener syndrome
Chief complaint: patients will present with complaints of chronic cough (usually productive), dyspnea, hemoptysis, chest pain, wheezing, rhinosinusitis and fatigue.
Past history: recurrent pulmonary infections
Lung exam: persistent inspiratory crackles and wheezing (expiration) may be present in children and adults.
HOW DO WE CONFIRM A DIAGNOSIS?
X-Ray can be conducted to visualize pulmonary infection: however an X-ray will not be diagnostic for bronchiectasis.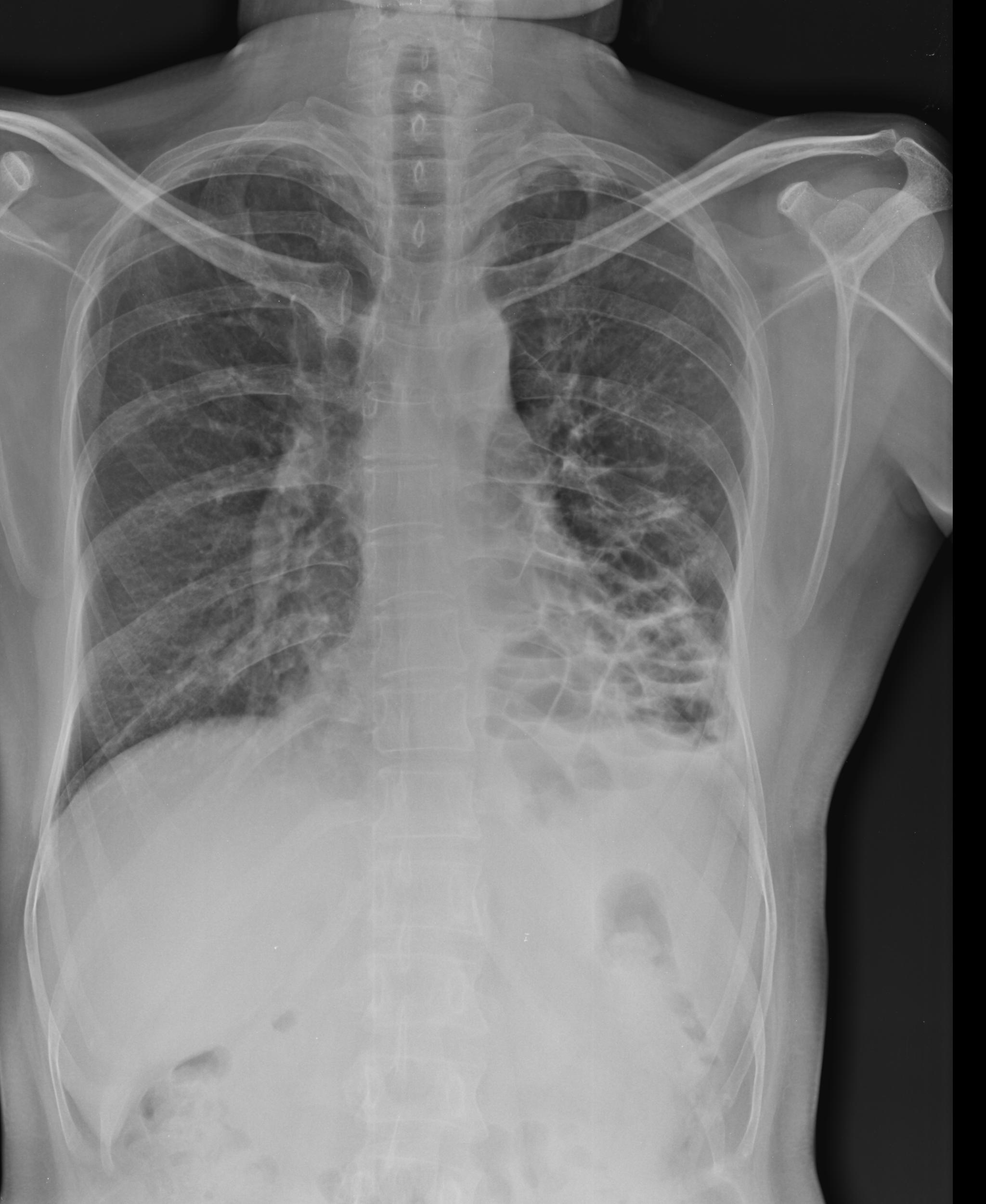 High resolution computed tomography (HRCT): imaging of choice for establishing diagnosis in patients with clinical suspicion. Bronchial wall dilation is characteristic finding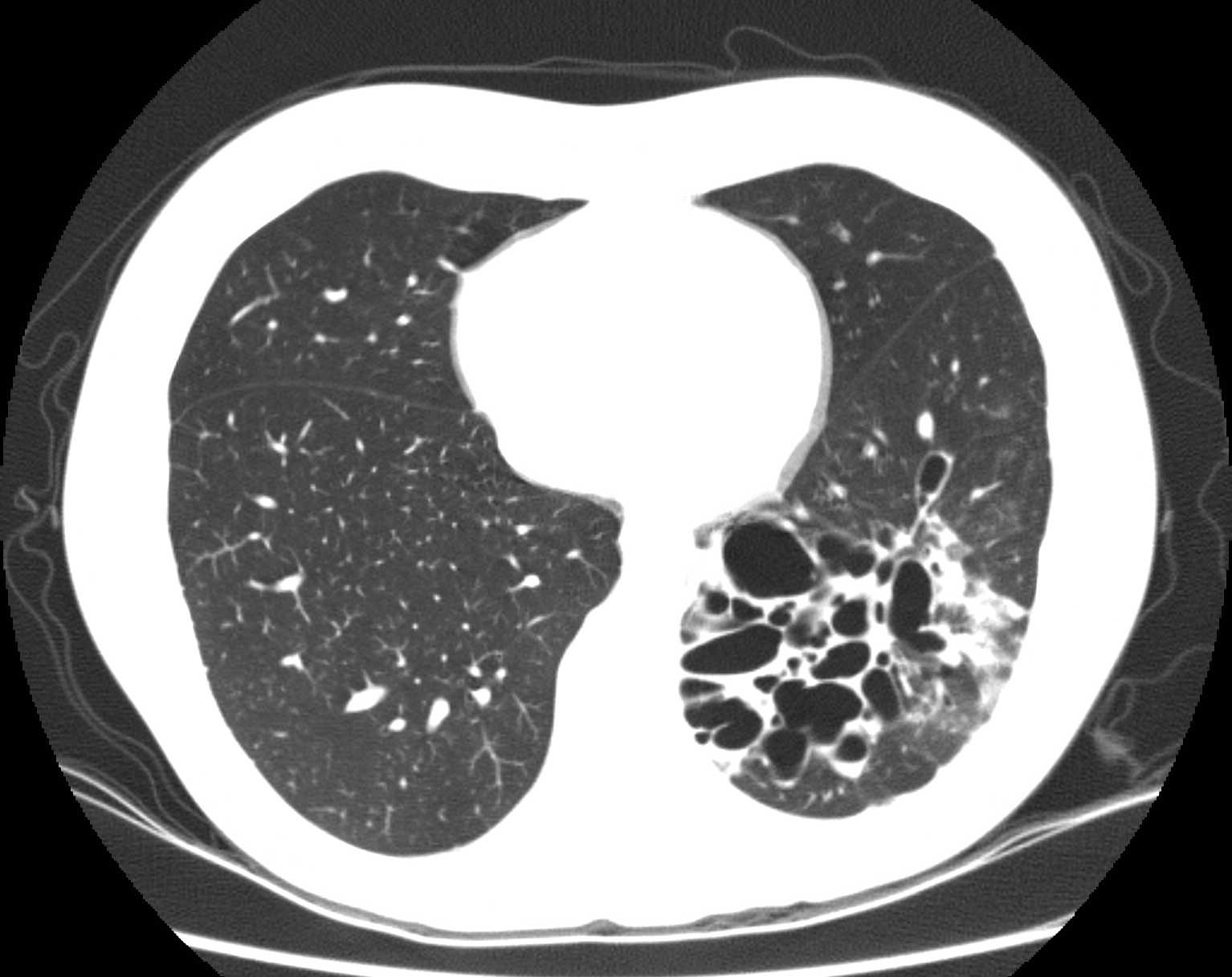 HOW DO WE TREAT IT? 
**Specific treatments are often tailored to the underlying cause of bronchiectasis (i.e. treatment for cystic fibrosis)
Airway clearance techniques: 
Postural drainage: With postural drainage, you get into a position that helps drain fluid out of the lungs.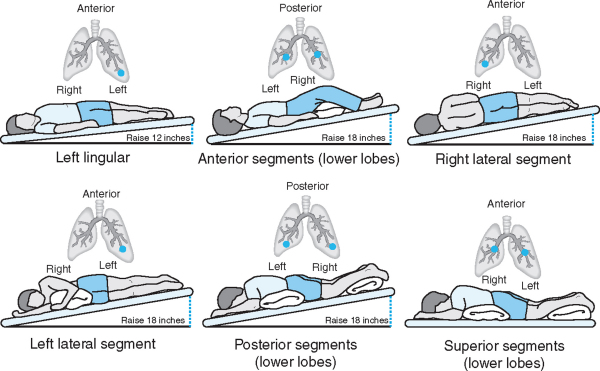 Forced expiration technique: i.e. different methods of coughing to clear sputum out of respiratory track.
Antibiotics: should be given to patients with any current pulmonary infections (specific medications pathogen specific)
Pulmonary rehabilitation training: for example inspiratory muscle training. Inspiratory muscle training is defined as a course of therapy consisting of a series of breathing exercises that aim to strengthen the bodies' respiratory muscles making it easier for people to breathe.
HOW WELL DO THE PATIENTS DO?
Long-term outcomes generally favorable with little impact on mortality, and slow progression of the loss of lung function.
WAS THERE A WAY TO PREVENT IT? 
Preventing infectious causes of bronchiectasis are possible, however genetic causes are not preventable (although screening for conditions such as cystic fibrosis are can be useful).
WHAT ELSE ARE WE WORRIED ABOUT? 
Complications: respiratory failure, cor pulmonale (enlargement of right side of heart), and massive hemoptysis.
Cystic fibrosis: the most common cause of this condition. Patients who present with bronchiectasis should be screened for cystic fibrosis.
Kartagener syndrome: another associated condition/cause of bronchiectasis. This is an inherited defect of the dynein arm, which is necessary for ciliary movement. Kartagener is associated with sinusitis, infertility (poor motility of sperm), and situs inversus (position of major organs is reversed, e.g., heart is on right side of thorax)
OTHER HY FACTS?
This condition is highly associated with necrotizing infections:  such as infections caused by the Staphylococcus or Klebsiella species or Bordetella pertussis.
ARCHIVE OF STANDARDIZED EXAM QUESTIONS 
This archive compiles standardized exam questions that relate to this topic.
Page Updated: 11.18.2016