WHAT IS IT?
Hydrochlorothiazide (HCTZ): is a thiazide diuretic that works to inhibit the activity of sodium/chloride resorption in the distal convoluted tubule. As less solute is resorbed, more water is lost to the urine due to the shift in osmotic pressure. The activity of HCTZ (and thiazide diuretics in general) will also decrease Ca2+ excretion by the distal convoluted tubule (calcium sparing diuretic) because normally sodium and calcium compete for resorption.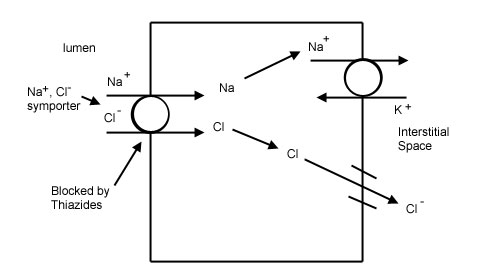 *Increased sodium delivery to the collecting duct results in proportionally more reposition of sodium there, leading to increased potassium loss (thiazide diuretics will lead to increased potassium loss)=> potassium wasting diuretic
IN SUMMARY: the usage of thiazide diuretics leads to:
Increased loss of sodium, chloride, and potassium
Increased retention of calcium and uric acid
Animation of thiazide mechanism in the distal convoluted tubule (DCT)
WHEN DO WE USE IT? 
HCTZ is used often in individuals with hypertension, congestive heart failure, symptomatic edema, diabetes insipidus, renal tubular acidosis and even calcium oxalate kidney stones (HCTZ increases calcium resorption in the kidney)
WHEN DO WE AVOID USING IT?
Anuria: failure of kidneys to produce urine
Allergies: very obviously, patients who have known hypersensitivity to this medication should avoid using it. This medication belongs to the group of sulfa drugs, so allergies to any of these sulfa drugs make it likely that a patient will react to HCTZ.
Gout: thiazide diuretics can exacerbate hyperuricemia.
HOW IS IT ADMINISTERED?
This medication is administered orally.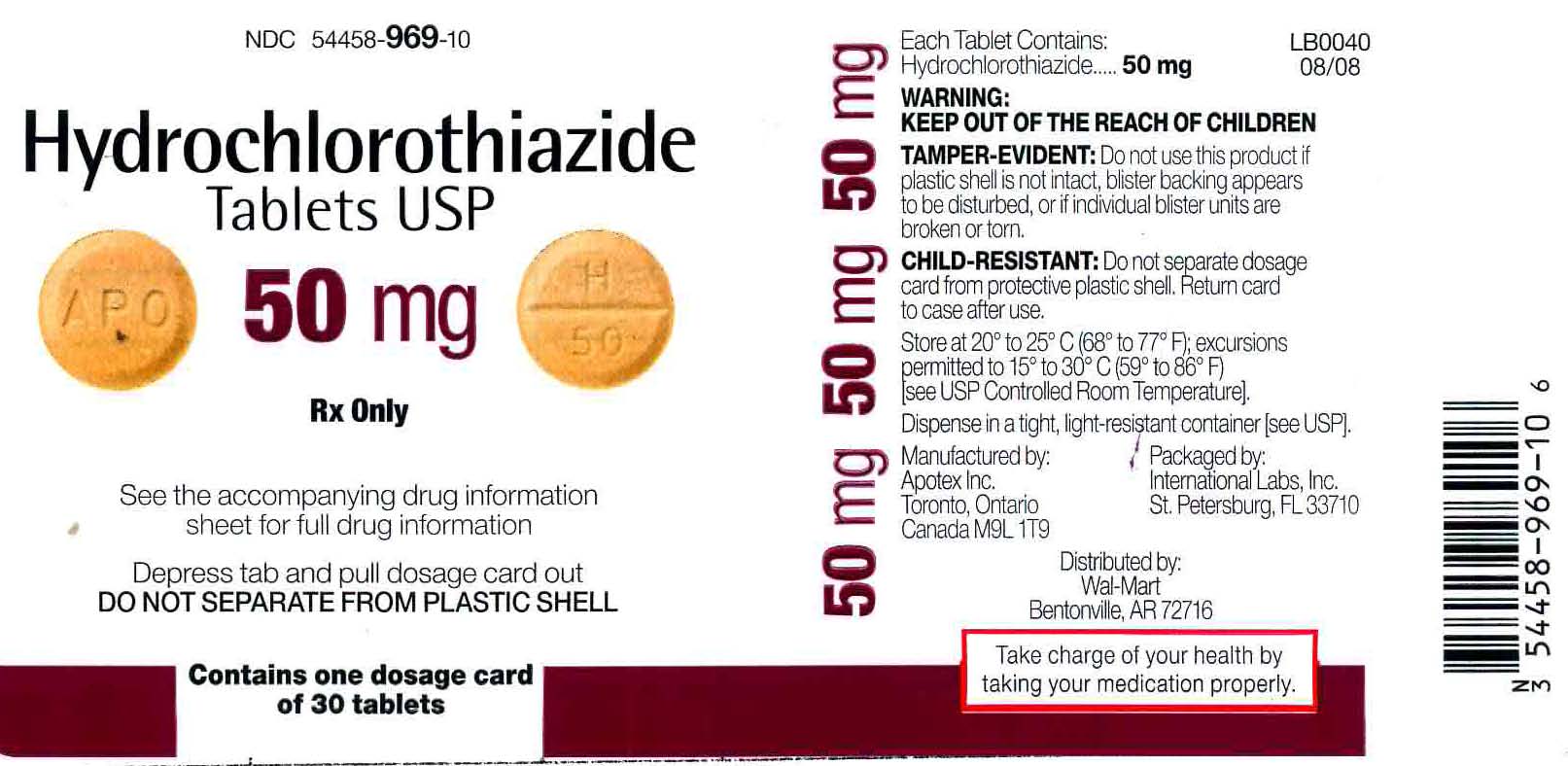 WHAT ARE THE SIDE EFFECTS/TOXICITY?
This medication can lead to
Potassium depletion (given its activity in the kidney)
Hyperuricemia (rarely leads to gout but can exacerbate it)
Hyperglycemia
Hypercalcemia
Pancreatitis can be caused by HCTZ
Lithium toxicity can be caused by thiazide usage. This is because thiazides will limit sodium reabsorption in the distal tubule, which in turn can increase proximal sodium/lithium reabsorption. This can contribute to lithium toxicity over time.
ANYTHING ELSE TO KEEP IN MIND?
Food can decreases rate/extent of absorption (this medication is absorbed in the GI).
Because the thiazide diuretics are longer lasting and less potent, they are useful for the treatment of hypertension (given rapid diuresis is not essential).
FURTHER READING
Page Updated: 01.26.2016