OVERVIEW
This page is dedicated to covering the important radiological finding of  air bronchograms. 
WHAT IS IT?
Air bronchograms refer to a finding typically seen on chest X-rays (however they may be seen in other studies like a chest CT) where air in the bronchus of the patient can be clearly visualized due to surrounding disease. Air bronchograms are a sign of airspace disease within the lung, and can be seen in the context of hazy opacities. It is the presence of fluid or soft tissues in the air that normally sounds the bronchus that makes the bronchus become visible. Many different things can fill this airspace (fluid, blood, exudate, etc) and produce the presence of air bronchograms.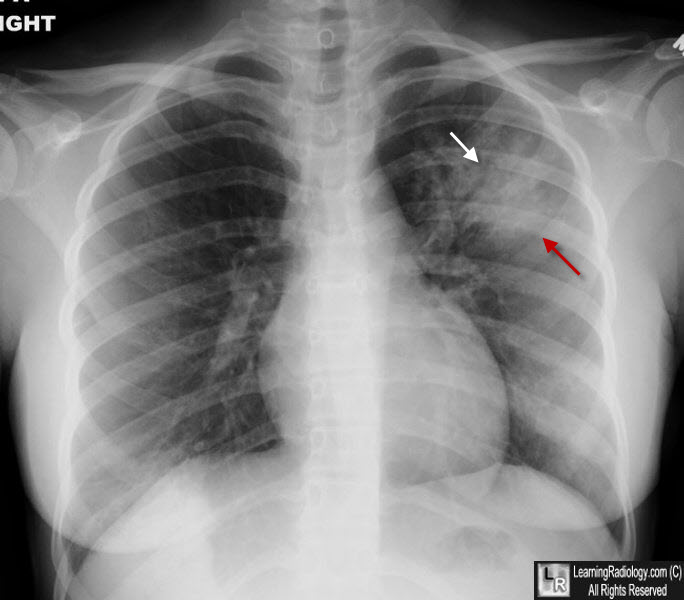 DIFFERENTIAL DIAGNOSIS FOR THIS FINDING
When seeing air bronchograms, it is important too keep in mind the following possible causes of this finding:
KEY FEATURES TO LOOK FOR WHEN CHARACTERIZING THE FINDING
When seeing a air bronchograms, there are a few important radiological features one should look at to try and characterize the finding. These features can help navigate the differential diagnosis above.
Page Updated: 01.07.2016