VESSEL PATHWAY
The right coronary artery is a branch off of the aorta. It travels along the right atrioventricular groove.
Aorta → Right Coronary Artery (RCA)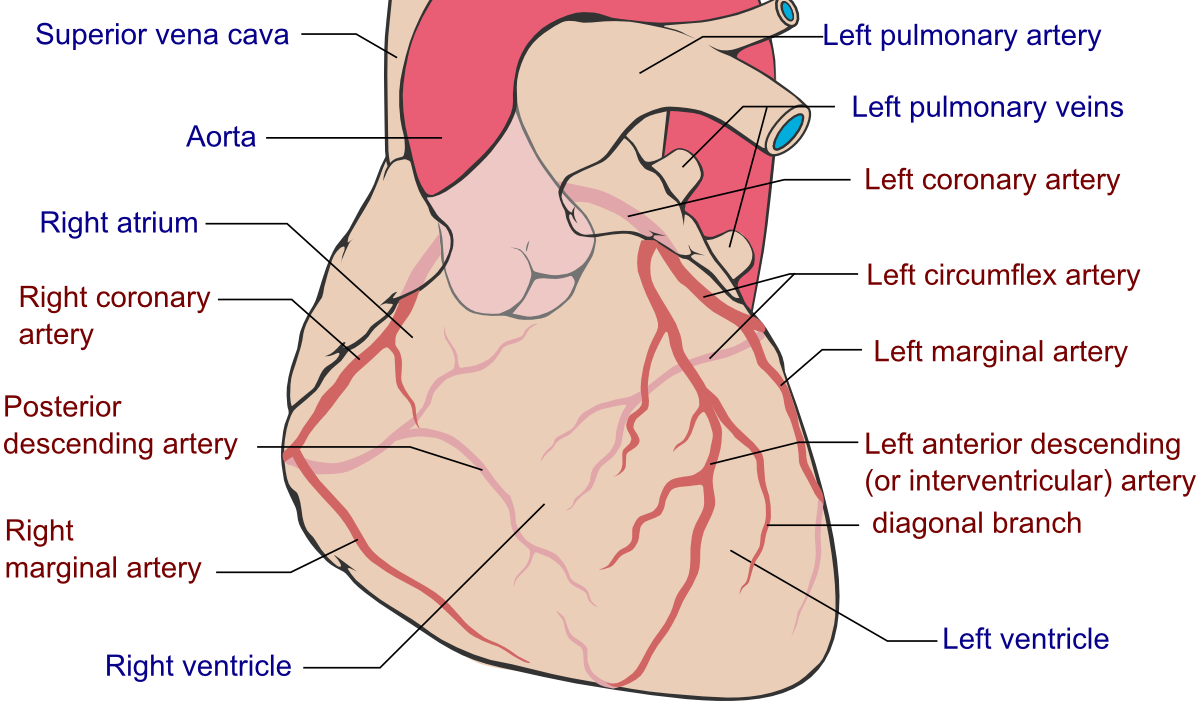 FUNCTION
This artery supplies blood to the following structures:
Sinoatrial node (SA node)
Atrioventricular node (AV node)
Right ventricle
Left ventricle: perfuses the posterior inferior wall.
CONSEQUENCE OF OCCLUSION
ST changes (depression/elevation): in leads II, III, and aVR
Page updated: 11.30.2016