OVERVIEW
Meconium ileus refers to bowel obstruction that occurs due to the presence of thicker then normal meconium. This condition is most often seen in patients with cystic fibrosis.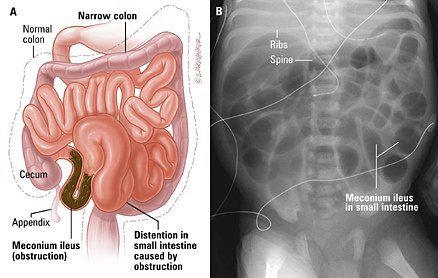 WHAT MAKES US SUSPECT IT?
Risk factors
Initial Presentation: this condition will present in newborns
Vomiting (often bilious)
Failure to pass meconium
Physical Exam:
Abdominal Exam:
Rectal Exam:
Normal sphincter tone
Absence of stool in the rectal vault.
CLINICAL WORKUP
Contrast enema is the preferred modality used to diagnose meconium ileus. Findings can include a microcolon as well as a clear obstruction.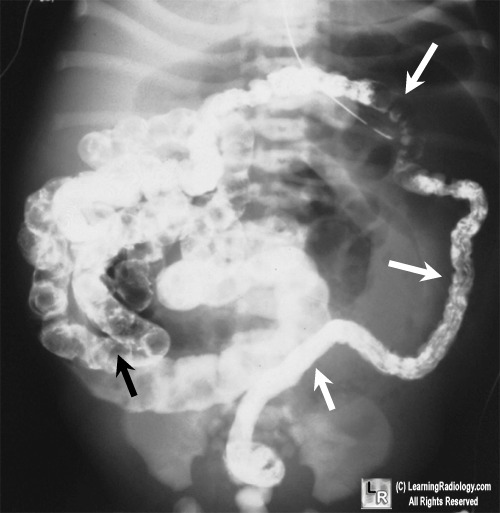 WHAT ELSE ARE WE WORRIED ABOUT?
Cystic fibrosis: while not all patients with cystic fibrosis will have a meconium ileus, almost all patients with meconium ileus will carry the diagnosis of cystic fibrosis.
ARCHIVE OF STANDARDIZED EXAM QUESTIONS 
This archive compiles standardized exam questions that relate to this topic.
Page Updated: 11.22.2016