OVERVIEW
This page is dedicated to covering the important radiological finding bowel dilation.
WHAT IS IT?
Bowel dilation is a very self descriptive condition. It refers to the widening of the diameter of either the small intestine or large intestine. This dilation can be appreciated radiologically, the cause may not always be clear. An abdominal X-ray/KUB may be one of the first places this finding is noticed: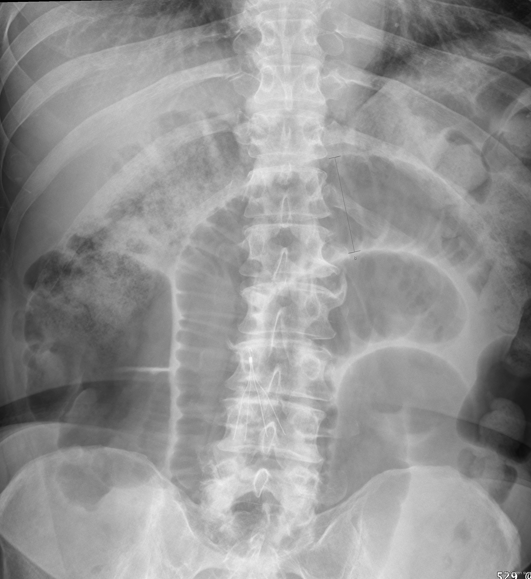 DIFFERENTIAL DIAGNOSIS FOR THIS FINDING
When seeing any bowel dilation, it is important too keep in mind that there are some important conditions to keep in mind in the differential.
KEY FEATURES TO LOOK FOR WHEN CHARACTERIZING THE FINDING
When seeing a bowel dilation, there are a few important radiological features one should look at to try and characterize this finding. These features can help navigate the differential diagnosis above.
Is the dilation focal or generalized?
Is it small bowel or large bowel that is dilated?
How dilated is it?