OVERVIEW
Abruptio placentae (placental abruption) is the premature separation (can be either partial or complete) of the placenta from the the uterine wall before the delivery of the infant.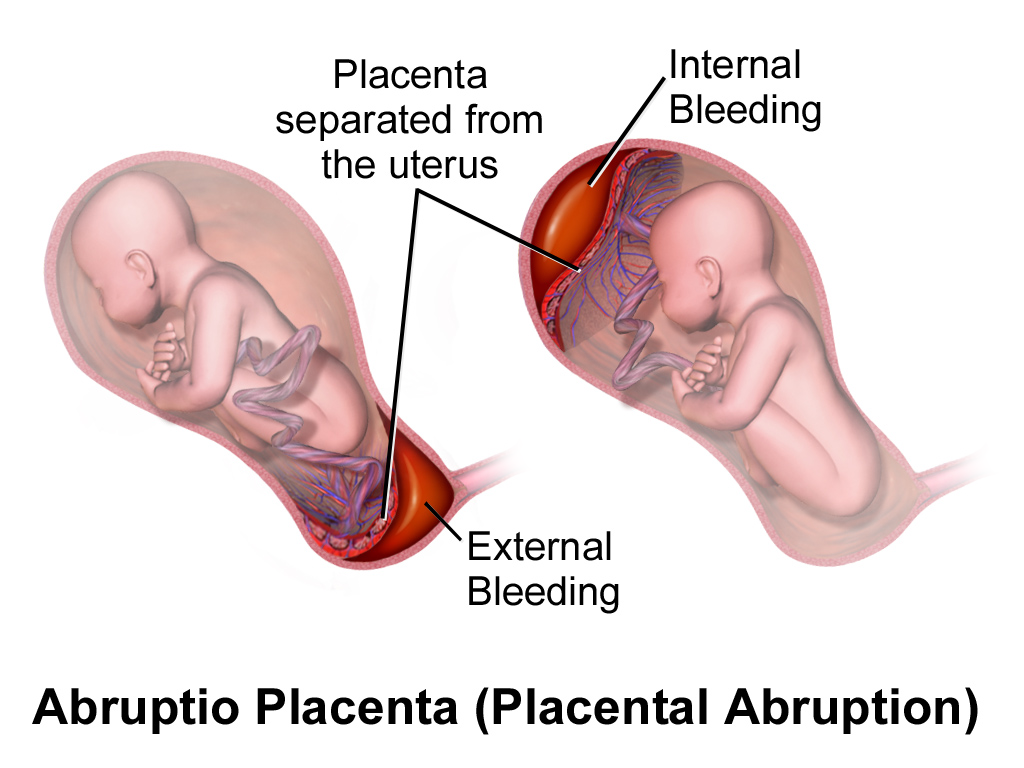 WHAT MAKES US SUSPECT IT?
Risk Factors:
Trauma (such as a traffic collision), smoking, hypertension, preeclampsia, cocaine use
Initial Presentation:
Abrupt and painful vaginal bleeding bleeding during the in the third trimester.
Abdominal/back pain
Physical Exam:
Hypertonic/tender uterus
Distended uterus (larger then expected fundal height) can be present in patients who have concealed bleeding.
History Of Present Illness:
Blood is often dark red
CLINCIAL WORKUP
Fetal heart monitoring may be remarkable for:
Frequent by low amplitude uterine contractions.
Ultrasound is not required for diagnosis (usually made by the clinical presentation) however it is useful in ruling out placenta previa. It can also reveal the presence of a retroplacental hematoma (that will sometimes not cause vaginal bleeding).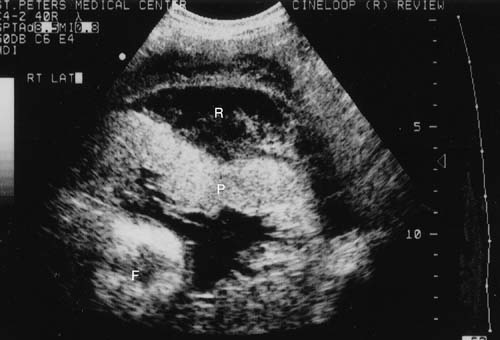 HOW SERIOUS IS THIS CONDITION?
This condition is potentially life threatening to both the mother and child.
ARCHIVE OF STANDARDIZED EXAM QUESTIONS
This page organizes example exam questions that ask about abruptio placentae
Page Updated: 09.12.2016