OVERVIEW
Mastitis refers to a regional infection of the breast.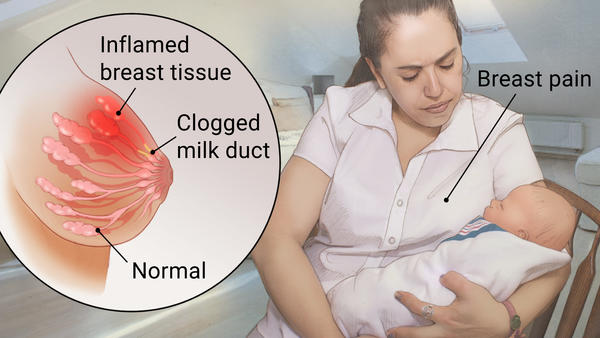 WHAT CAUSES IT?
This condition is commonly caused by the patient's skin flora (Staphylococcus aureus is one of the more common casual pathogens) or the oral flora of breastfeeding infants. The organisms can enter an erosion/cracked nipples and colonize the host.
WHAT MAKES US SUSPECT IT?
Risk Factors:
Past history of mastitis, enragement/inadequate milk drainage (can be caused by: sudden increase in sleep duration, replacing nursing with formula/pumped breast milk, weaning, pressure on the duct, cracked/clogged nipple pore, poor latch by infant).
Initial Presentation:
Fever
Tender breast (often unilateral)
Physical Exam:
Breast examination can reveal
Area of firm, swollen, tender on the breast.
Typically unilateral
Fluctuanaance is not present (this is more a sign of a breast abscess).
CLINICAL WORKUP
Typically this diagnosis is made clinically.
Ultrasound of the breast can be performed if there are concerns that a breast abscess is present.
TREATMENT
Analgesics (such as ibuprofen) can be used to control pain and the fever.
Frequent breast feeding/pumping can help address the condition (with regards to relieving breast engorgement)
Antibiotics can be given to treat the infection:
ARCHIVE OF STANDARDIZED EXAM QUESTIONS
This archive compiles standardized exam questions that relate to this topic.
Page Updated: 10.18.2016