WHAT IS IT?
Trichomonas vaginalis is a parasitic flagellated protozoan.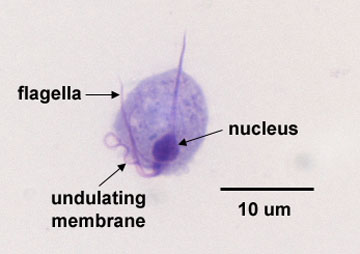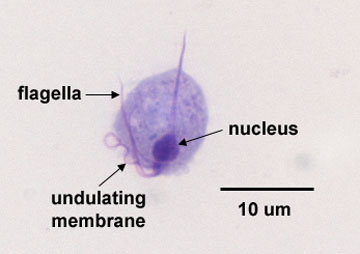 ORANISM CHARACTERISTICS
Flagellated: these organisms have a flagella and are motile when viewed under the microscope.
Lack of cysts: This organism can not exist outside the human host because it can not form cysts.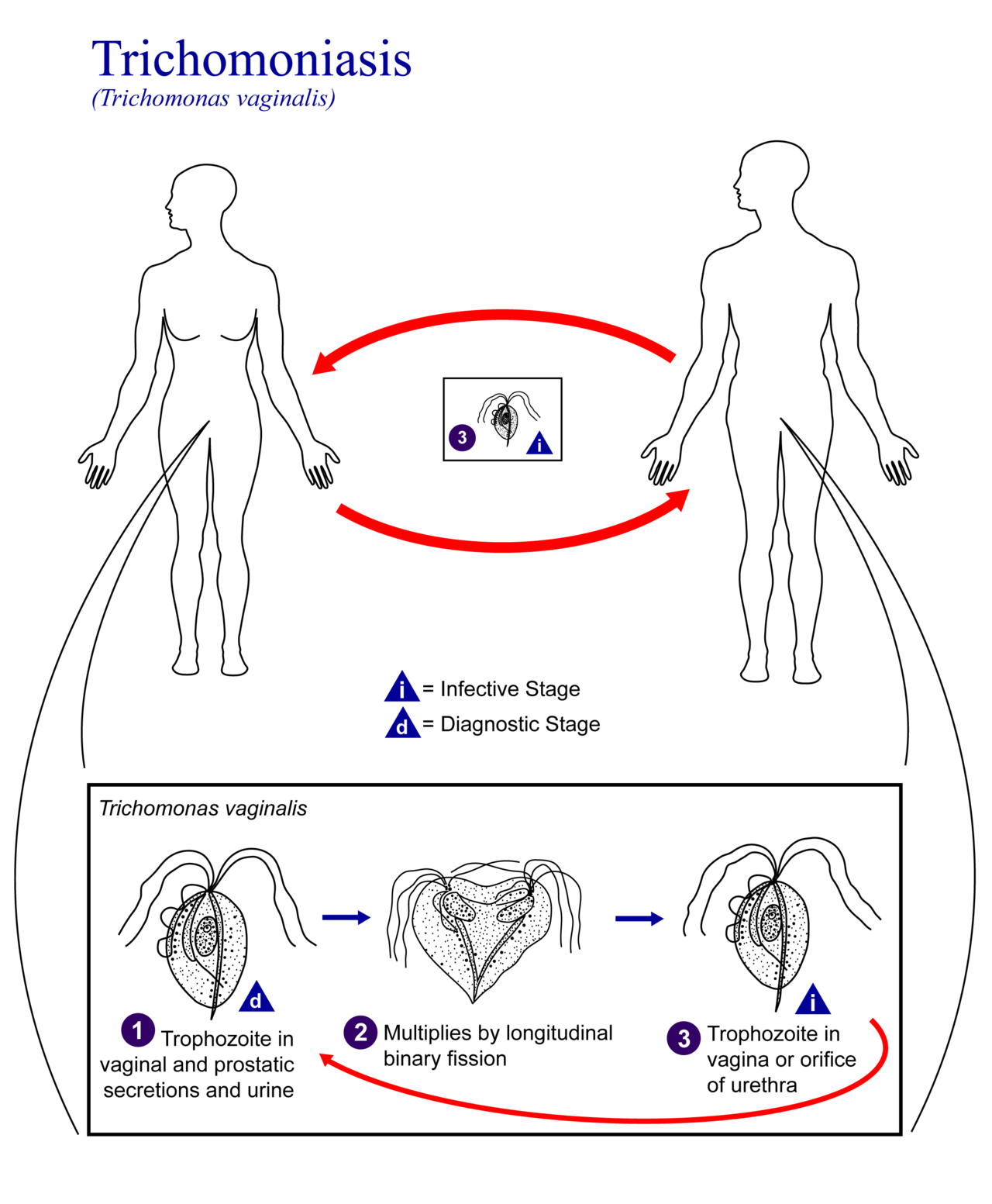 TRANSMISSION
Sexual contact: this parasite is sexually transmitted. Condoms may reduce the rate of transmission.
CONDITIONS CAUSED
Trichomoniasis: this manifests as a vaginitis in women, and a urethritis in men.
TREATMENT
Metronidazole is the antibiotic used to treat the affected patient (and also for partner prophylaxis).
OTHER HY FACTS
This is the only protozoan that never exists in cyst form. This is because it never leaves the host and is sexually transmitted.
Page Updated: 09.04.2016