WHAT IS IT?
Trichomoniasis is an infectious disease that is characterized as a sexually transmitted disease. It can occur in both men and women.
WHAT CAUSES IT?
This condition is caused by the parasite Trichomonas vaginalis.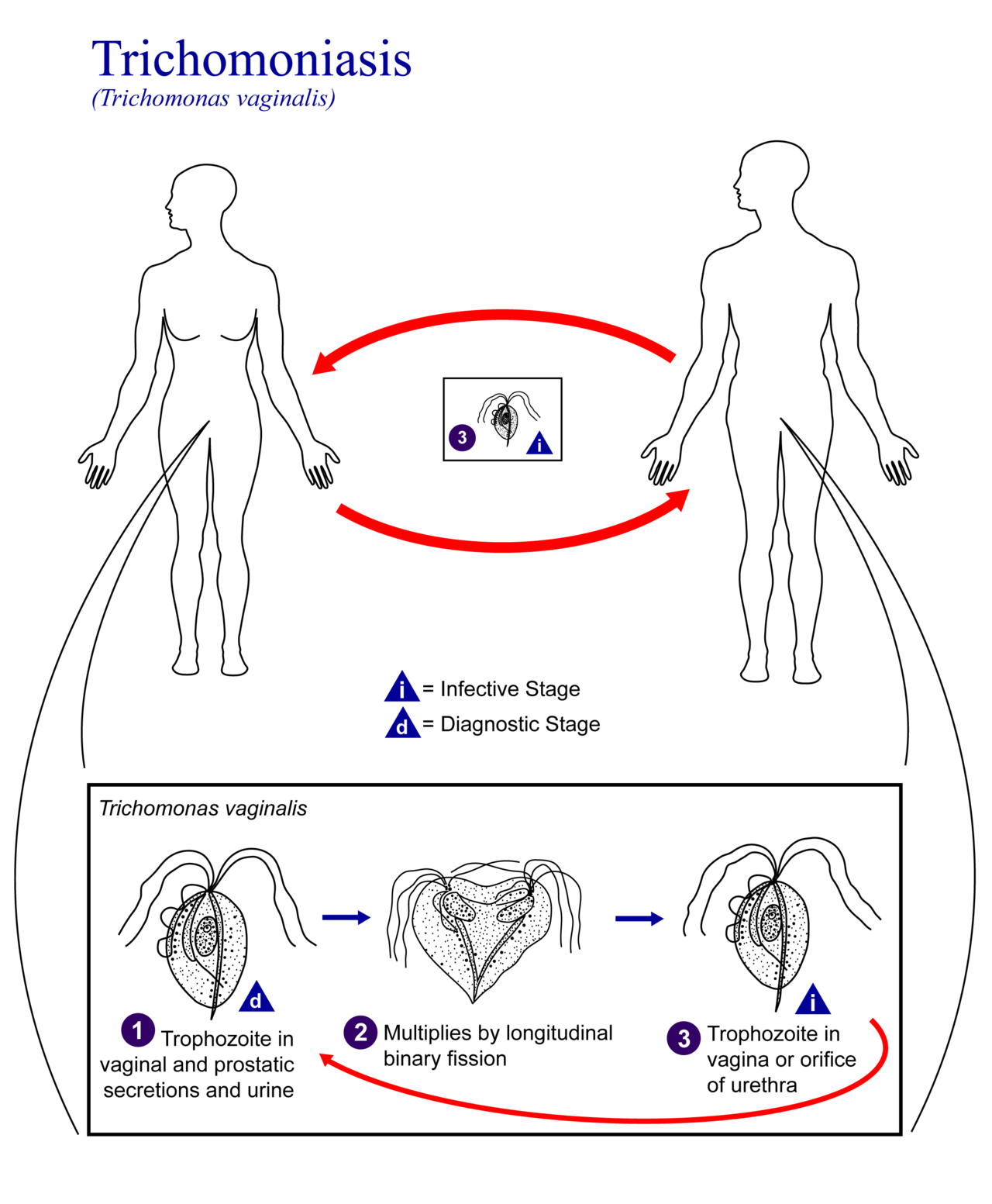 WHY IS IT A PROBLEM?
Colonization with this organism will cause vaginitis/cervicitis in women, and urethritis in men.
WHAT MAKES US SUSPECT IT?
Risk factors
New or multiple sexual partners
Initial Presentation: this condition can often be asymptomatic, however common elements of the presentation can include symptoms of vaginitis in women, and symptoms of urethritis in men.
Presentation in women
Vaginal itching or burning
Oderous discharge
Green/yellow/gray discharge that can be frothy
Postcoital bleeding
Presentation in men
Dysuria
Itching/burning/discharge at the urethral meatus
Urinary urgency/frequency
Physical Exam Findings
Gynecological exam (women) can reveal the following findings:
Strawberry cervix
Foul smelling yellowish-greenish discharge
Vaginal tenderness
Genitourinary exam (men) can revel the following findings:
Penile discharge (sometimes)
CLINICAL WORKUP
Vaginal pH is often greater then 4.5
Microscopy (wet mout): motile trophozoites can be seen when a wet mouth is prepared from vaginal/penile secretions/discharge.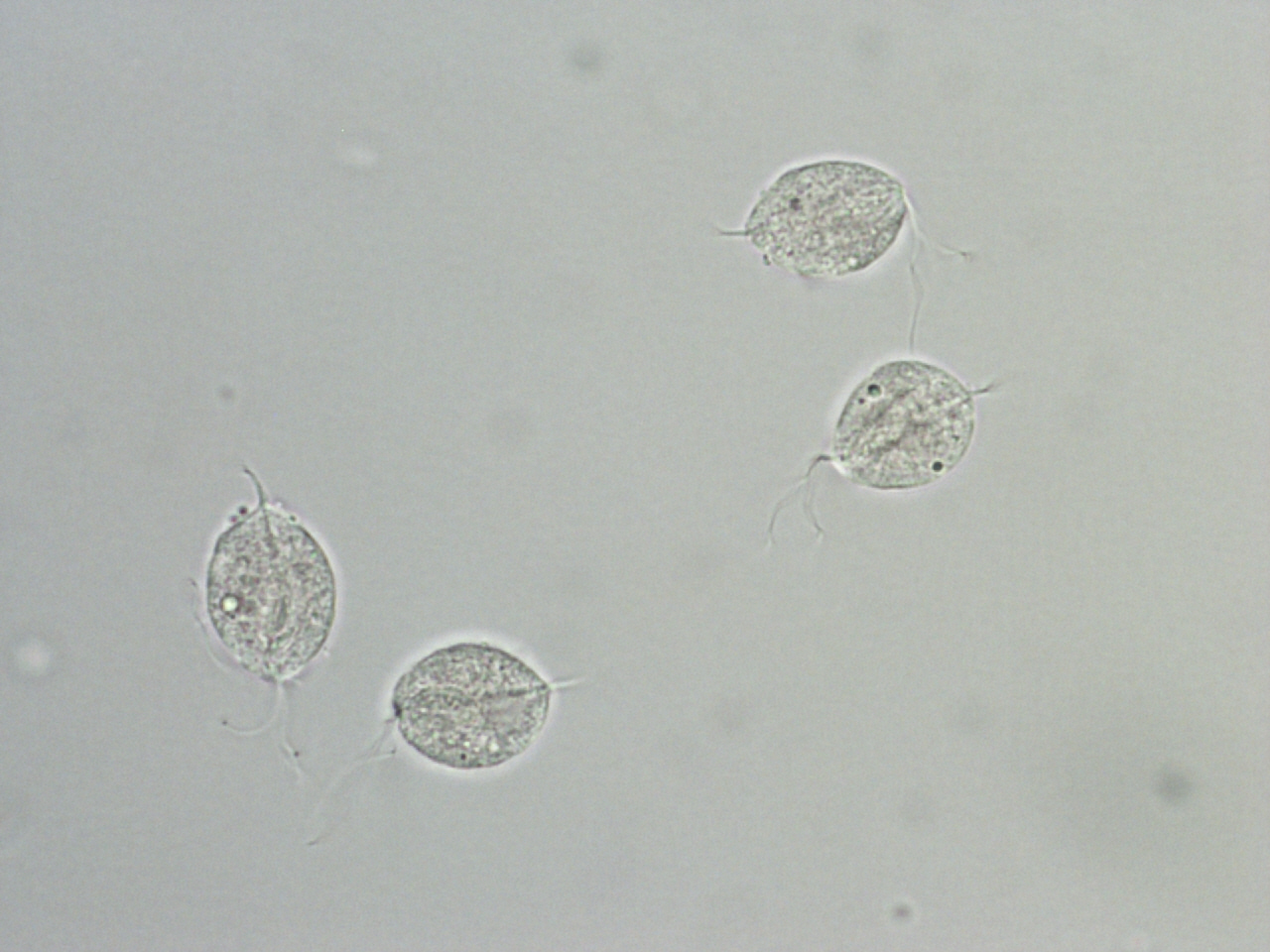 Culture of the organism can be performed from a urethral/vaginal swab to confirm its presence.
PCR test can be done to detect the presence of Trichomonas vaginalis organisms.
AT WHAT POINT DO WE CONFIDENT IN MAKING THE DIAGNOSIS?
Presence of organisms on wet prep: If a wet prep is performed and the characteristic mobile protists are seen, this is often enough to make the diagnosis of Trichomoniasis. With this in mind, if the wet prep is negative, and the suspicion of Trichomonas vaginalis infection is high enough, culture/PCR for the organism may be needed to rule out/diagnose Trichomoniasis. It is important to remember that a wet prep is far from 100% sensitive for detecting this organism!
WHAT ELSE ARE WE WORRIED ABOUT?
Infection of sexual partners: often times the parters of a patient with Trichomoniasis will be infected themselves (and will require treatment). They may be asymptomatic so it is important not to overlook this element of care!
HOW DO WE TREAT IT?
Metronidazole is the antibiotic used to treat the affected patient (and also for partner prophylaxis).
HOW WELL DO THE PATIENTS DO?
This is a treatable disease with a high cure rate.
WAS THERE A WAY TO PREVENT IT?
Condom usage: as is the case with other sexually transmitted infections, the usage of condoms during sexual intercourse can help prevent the transmission of this disease.
OTHER FACTS?
Most male parters of patients with Trichomoniasis have asymptomatic trichomoniasis
ARCHIVE OF STANDARDIZED EXAM QUESTIONS
This archive organizes exam questions on this topic.
FURTHER READING
Page Updated: 09.04.2016