WHAT IS IT?
Gentamicin (Garamycin): is an aminoglycoside antibiotic that is bactericidal.
WHEN DO WE USE IT?
Severe gram negative rod infections: This medication will cover the following microbes:
Yersinia enterolitica
Pseudomonas aeruginosa
Specific examples of infection: this medication is used for broad spectrum coverage to cover possible gram negative causes of infection.
Urinary tract infections
Meningitis in neonates
WHEN DO WE AVOID USING IT?
Gram negative bacteria: while this medication does have activity agianst gram positive bacteria, other medications are typically used due the toxicity of Gentamicin.
HOW IS IT ADMINISTERED?
Administered by IV or IM injection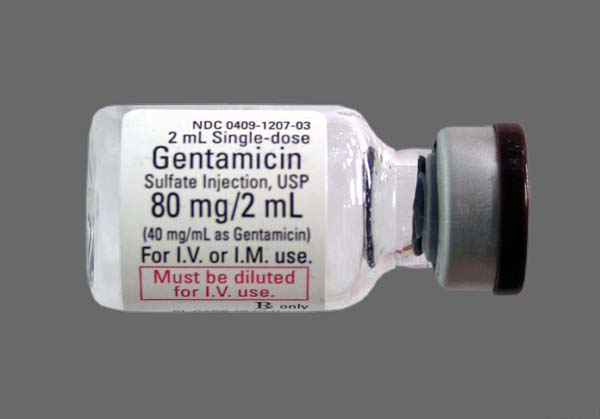 WHAT ARE THE SIDE EFFECTS/TOXICITY?
Ototoxicity: bilateral ototoxicity can be caused by this medication.
Nephrotoxicity is also a possible complication of this medication.
FURTHER READING
Page Updated: 09.01.2016