WHAT IS IT?
Candida vulvovaginitis/vulvovaginal candidiasis (yeast infection) refers to a fungal infection of the vulva/vagina. It is the second leading cause of vaginitis symptoms. It is NOT considered a sexually transmitted disease.
WHAT CAUSES IT?
The fungus Candida albicans is responsible for the vast majority of cases (although other candidate species can cause this condition as well).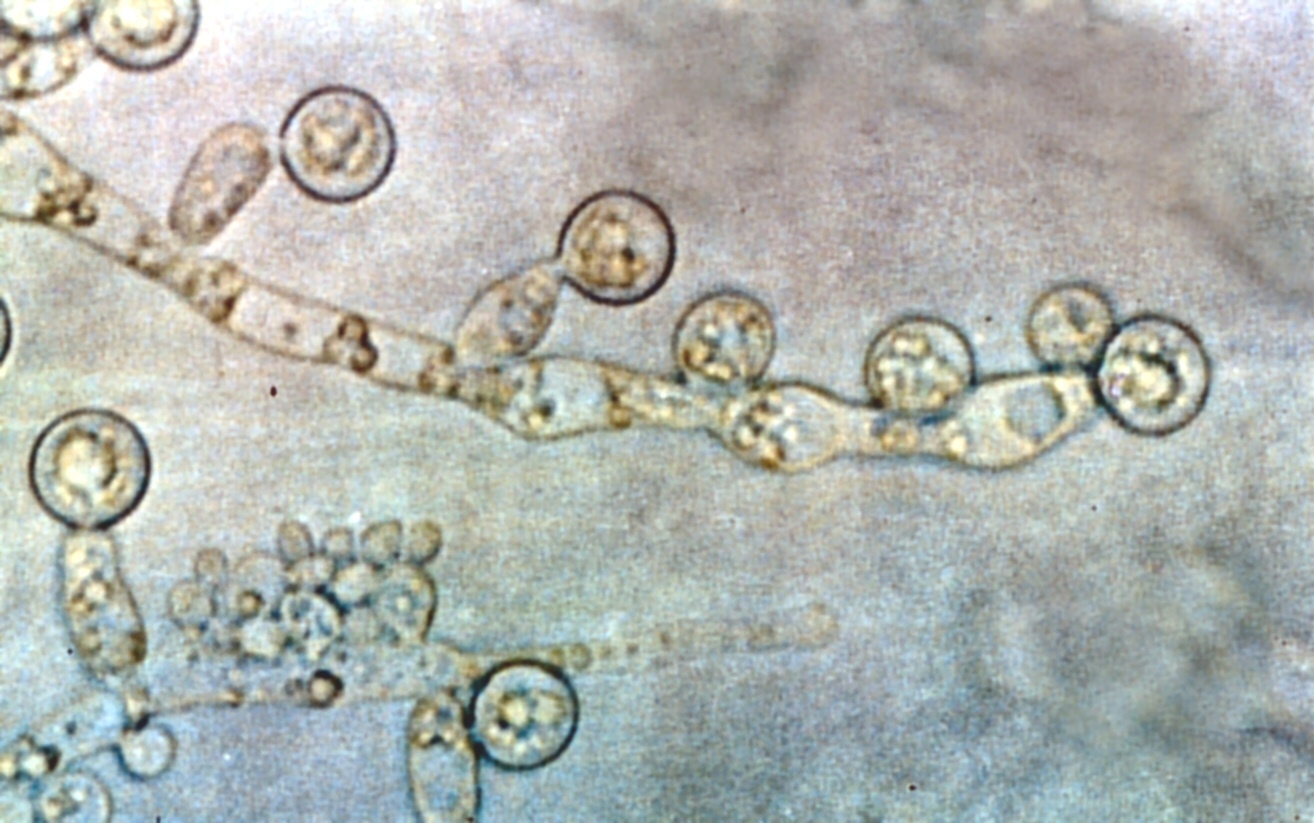 WHY IS IT A PROBLEM?
Colonization with this fungi will can cause a variety of symptoms (explained more below) that are uncomfortable for the patient.
WHAT MAKES US SUSPECT IT?
Risk factors
Broad-spectrum antibiotic use, diabetes mellitus (type 1/type 2), immunosuppression (such as with AIDS infection)
Initial Presentation: patients will often be labeled with having vagintiis.
Vaginal itching (vaginal pruritus)
Vaginal burning
Painful/difficult urination (dysuria)
Painful intercourse (dyspareunia)
Vaginal discharge
Physical Exam Findings
Gynecological exam often reveals:
Vaginal/vulvar erythema:

some patients (not all) have white plaques that adhere to the vaginal mucosa

Scant vaginal discharge:

in some cases a less subtle "cottage cheese-like discharge" may be present

No odor is present
CLINICAL WORKUP
Vaginal pH will be normal in this condition (4.0-4.5)
Light microscopy (vaginal discharge): a potassium hydroxide (KOH) preparation of the vaginal discharge should reveal the presence of fungal organisms with characteristic branching hyphae and spores. It is important to realize that this test is not 100% sensitive.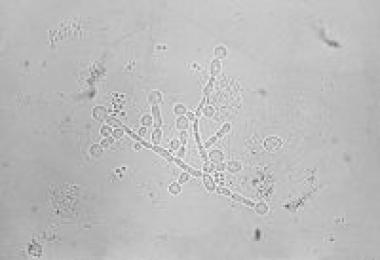 AT WHAT POINT DO WE CONFIDENT IN MAKING THE DIAGNOSIS?
Visualizing the fungus on microscopy helps to give physicians confidence in making the diagnosis of vulvovaginal candidiasis
HOW DO WE TREAT IT?
Azoles are commonly used to treat this fungal infection. Treatment options can include
Topical agents (such as Butoconazole)
Oral medications (such as Fluconazole)
HOW WELL DO THE PATIENTS DO?
This is a very treatable condition.
WAS THERE A WAY TO PREVENT IT?
In certain cases (when administering broad-spectrum antibiotics, in immunosuppressed patients) giving medical prophylaxis might help prevent the occurrence of this infection.
ARCHIVE OF STANDARDIZED EXAM QUESTIONS
This archive compiles standardized exam questions that relate to this topic.
FURTHER READING
Page Updated: 08.28.2016