NEURAL PATHWAY
The axillary nerve originates from spinal roots C5 and C6.
Spinal roots C5 and C6 → Brachial Plexus (Posterior Cord) → Axillary Nerve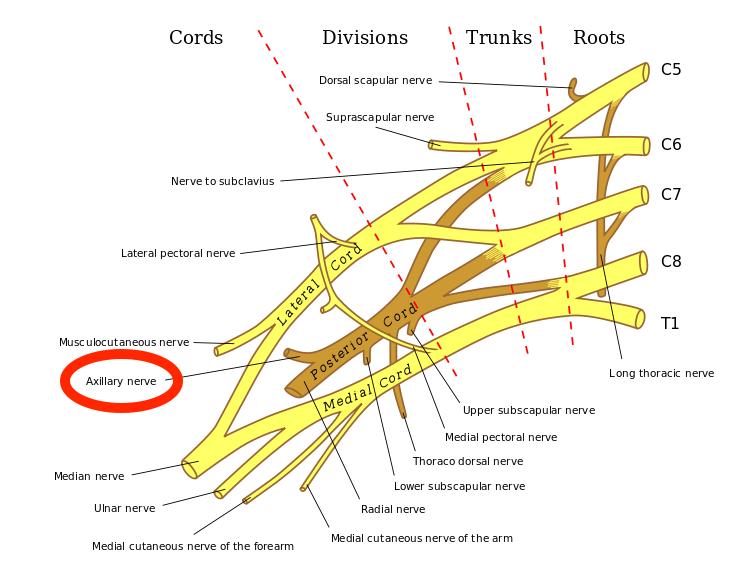 After leaving the brachial plexus the axillary nerve will wrap around the humerus and innervate the upper arm.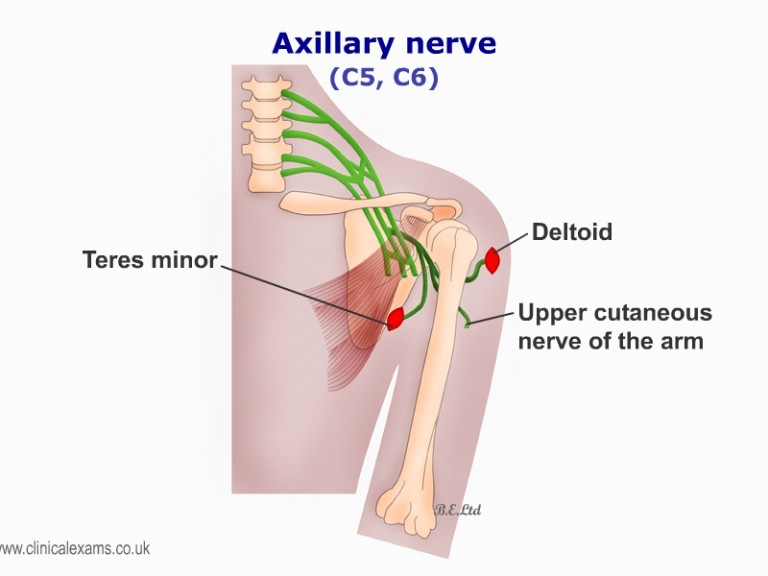 FUNCTION
Motor Function:
Abduction of the arm: this nerve will innervate the deltoid muscle which controls abduction of the arm.
Sensory Function:
Upper arm sensation: the axillary nerve controls sensory innervation of the upper arm (depicted more below).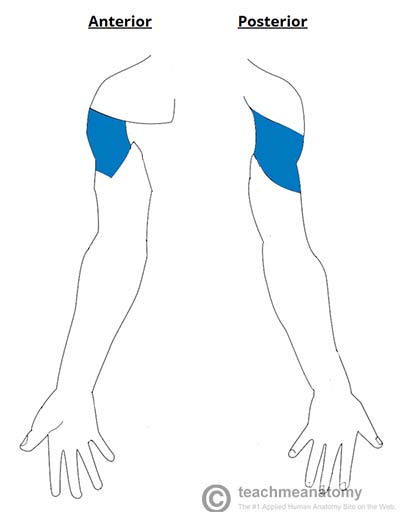 CAUSE OF INJURY
Shoulder dislocation: particularly anterior-inferior dislocations of the shoulder joint can damage this nerve.
Compression of the axilla such as with a crutch.
Humerus fracture: specifically a fracture of the surgical neck of the humerus can damage this nerve.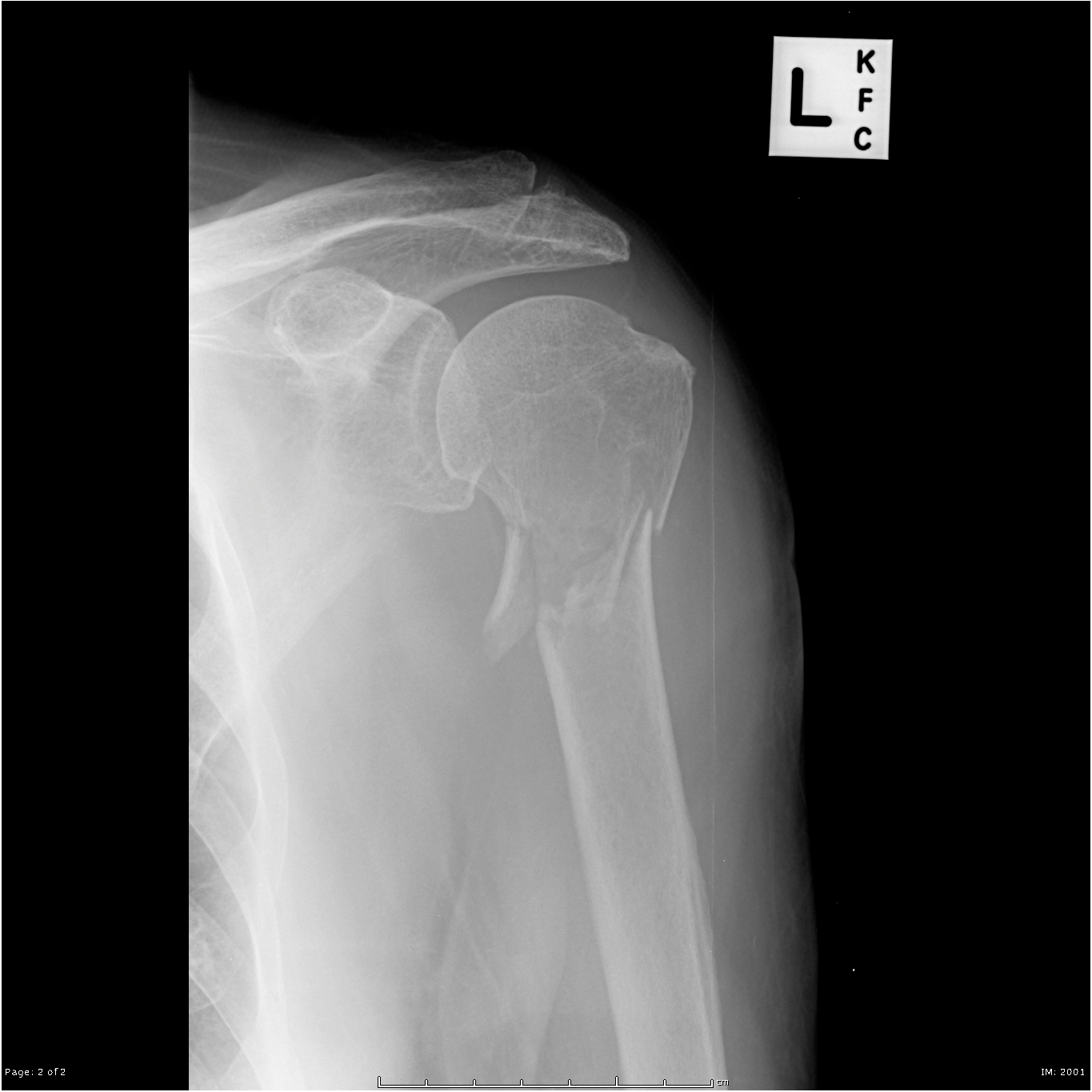 CLINICAL PRESNENTATION
Sensory loss in the distribution of innervation outlined above (lateral aspect of upper arm)
Inability to abduct the arm between 15-90° (range controlled by the deltoid muscle).
ARCHIVE OF STANDARDIZED EXAM QUESTIONS
This archive compiles standardized exam questions that relate to this topic.
Page Updated: 08.21.2016