WHAT IS IT?
Phenelzine (Nardil) is an MAOI antidepressant medication.
WHEN DO WE USE IT?
Major depressive disorder: while not a first-line medication, phenelzine can still be used to treat depression in certain circumstances.
WHEN DO WE AVOID USING IT?
In patients who are consuming tyramine containing foods:
Aged cheeses
Aged/cured meats
Aged/fermented soy products
Overripe fruits
Certain alcoholic beverages.
HOW IS IT ADMINISTERED?
Oral administration: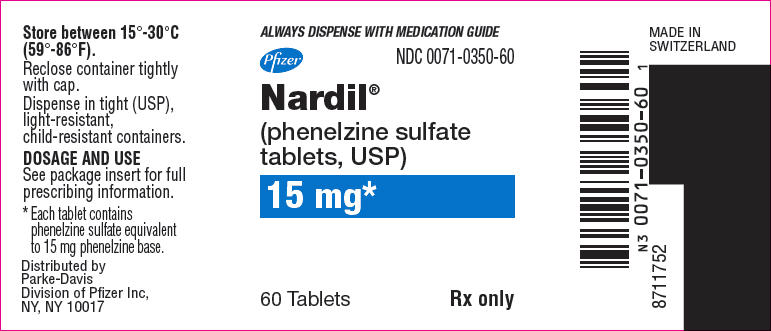 WHAT ARE THE SIDE EFFECTS/TOXICITY?
Hypertensive crisis in those who take this medication with tyramine containing foods.
FURTHER READING
Page Updated: 08.13.2016