WHAT IS IT?
Buspirone (Buspar) is a medicaiotn that is a anxiolytic. Mechanistically it is a partial agonist of seretonin (5-HT1A) receptors. This medication is also a dopamine D2 antagonist.
WHEN DO WE USE IT?
Generalized anxiety disorder (GAD): this medication is a second-line therapy for GAD (generally used if SSRI medications are no longer being considered).
WHEN DO WE AVOID USING IT?
Avoid concomitant use with MAOI medications due to the risk of serotonin syndrome.
HOW IS IT ADMINISTERED?
Administer orally in a consistent manner (either always with or without food)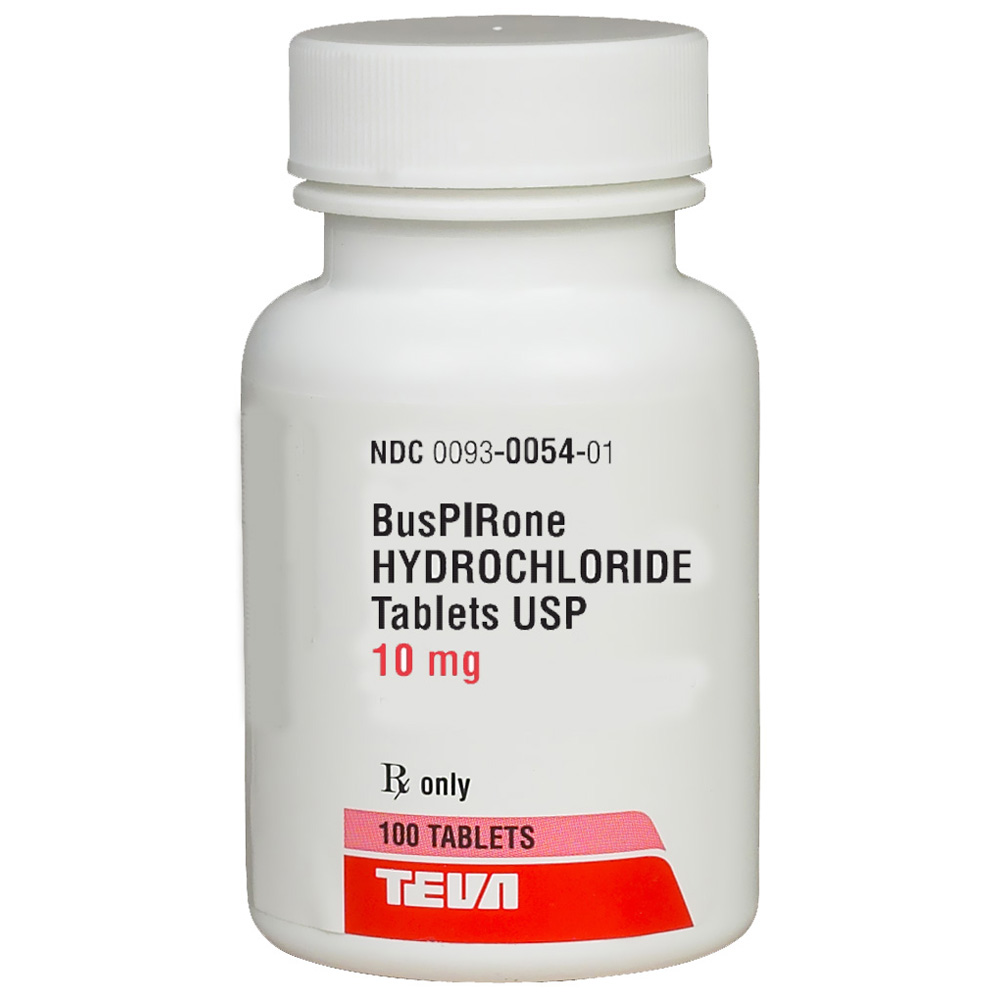 WHAT ARE THE SIDE EFFECTS/TOXICITY?
Parkinsonian like manifestations: given its action as a domaine D2 blocker, this is a possible side effect of this medication.
ANYTHING ELSE TO KEEP IN MIND?
Non-sedating, addictive, and patients will not develop tolerance
Safe to take with alcohol: this medication does not interact with alcohol.
This medication takes 1-2 weeks to take effect. 
FURTHER READING
Page Updated: 08.12.2016