WHAT IS IT?
Tramadol is a weak opioid agonist, and also is a weak serotonin/norepinephrine re-uptake inhibitor (SNRI). It is important to realize that while this medication is technically classified as a SNRI due to its activity on serotonin and norepinephrine, it is NOT an antidepressant.
WHEN DO WE USE IT?
Chronic pain: this medications opioid receptor activity makes it a treatment option for pain.
WHEN DO WE AVOID USING IT?
In combination with other serotonin increasing medications: this medication (due to its inhibition of serotonin re-uptake) can cause serotonin syndrome if combined with other similar medications (such as SSRI meds).
To treat depression: this medication is technically an SSRI but is NOT used as an antidepressant.
HOW IS IT ADMINISTERED?
Oral administration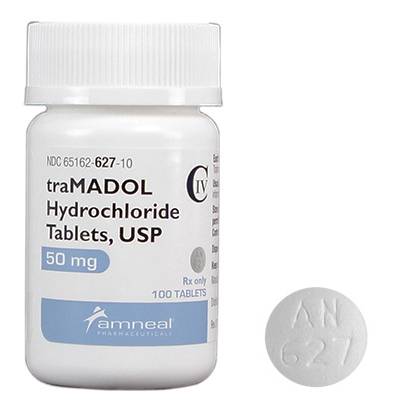 WHAT ARE THE SIDE EFFECTS/TOXICITY?
Serotonin syndrome: especially when used with other serotonin increasing medications.
Seizures: this medication lowers the seizure threshold.
ANYTHING ELSE TO KEEP IN MIND?
FURTHER READING
Page Updated: 08.11.2016