WHAT IS IT?
Alprazolam (Xanax) is a short acting benzodiazepine medication.
WHEN DO WE USE IT?
Anxiety: often this medication can be sued for short-term relief of anxiety disorders.
Panic disorder: this medication is used for panic disorder with/without agoraphobia.
Depression: at higher doses this medication has shown to have some anti-depressant qualities.
WHEN DO WE AVOID USING IT?
Past history of ethanol abuse: generally speaking patients who have a past struggle with alcohol abuse are not given benzodiazepine medications (unless their usage is deemed necessary). These patients are at a risk of habituation/dependence upon this medication class.
Concomitantly with CYP3A inhibitors (delavirdine, itraconazole, ketoconazole): these CYP3A inhibitors will increase plasma feels of alprazolam if used at the same time. Generally these inhibitors should be stopped if alprazolam is going to be used.
HOW IS IT ADMINISTERED?
Oral administration.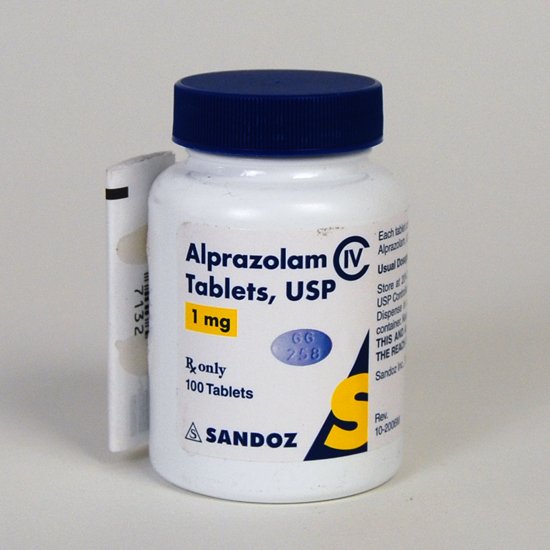 WHAT ARE THE SIDE EFFECTS/TOXICITY?
Sedation given the mechanism of activity.
ANYTHING ELSE TO KEEP IN MIND?
Withdrawal: symptoms of withdrawal can appear as early as 24 hours after stopping this medication (especially in the setting of long-term use).
Seizures can be caused

by abrupt discontinuation of this medication.
"-zolam" ending is used for the benzodiazepine class of medications.
FURTHER READING
Page Updated: 08.08.2016