WHAT IS IT?
Trihexyphenidyl (Artane) is a an anticholinergic medication (most specifically an anti-muscarinic).
WHEN DO WE USE IT?
Parkinson Disease: this medicaiotn can help improve tremor and rigidity, however does not address the bradykinesia experienced by these patients.
Drug induced EPS: this medication can help manage this possible side effect of antipsychotic agents/dopamine blockade.
WHEN DO WE AVOID USING IT?
In older individuals: medications with anticholinergic activity are typically avoided in older patients due to side effects.
Closed-angle glaucoma: patients with condition should avoid anticholinergic medications due to their effect of dilating the eyes.
HOW IS IT ADMINISTERED?
Administer orally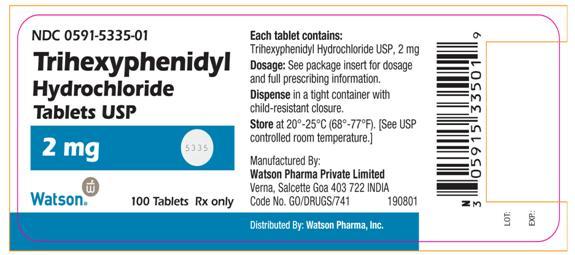 WHAT ARE THE SIDE EFFECTS/TOXICITY?
Anticholinergic toxicity that can manifest as:
Facial flushing
Dry mouth
Mydriasis/vision changes
Delirium/confusion
Urinary retention/constipation
Closed-angle glaucoma can be precipitated by this medication (because it will cause mydriasis)
FURTHER READING
Page Updated: 08.06.2016