WHAT IS IT?
Metoclopramide is a D2-dopamine receptor antagonist, demonstrates muscarinic activity, and also is a mixed serotonin antagonist/agonist. It has the following classifications.
Antiemetic: this results from the D2-dopamine blockade.
Gastric motility agent: this is a result of the medication increasing muscarinic acetylcholine signaling in the GI tract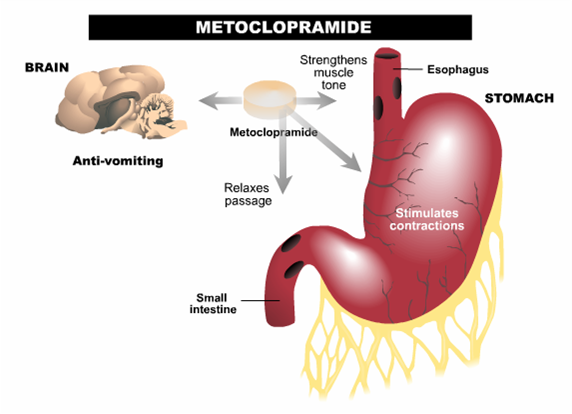 WHEN DO WE USE IT?
Gastric stasis (diabetic/post-surgery): In the GI tract the changes caused by this medication in dopamine signaling will result in increased:
Resting tone
Contractility
LES tone
Motility
Post-operative nausea/vomiting: this medication can be given as prophylaxis to prevent nausea/vomiting after surgeries.
Migraine headaches: this medication can be used as abortive therapy for migraine headaches.
WHEN DO WE AVOID USING IT?
Parkinson disease: patients who have this condition already are experiencing D2-dopamine blockade (due to the disease pathology) and should avoid further antagonizing this signaling pathway (with medications like metoclopramide).
Small bowel obstruction (SBO): patients with this condition should avoid gastric motility agents, as they will often make matters worse (and can precipitate bowel perforation!)
HOW IS IT ADMINISTERED?
This medication can be administered orally, IV, or by IM injection.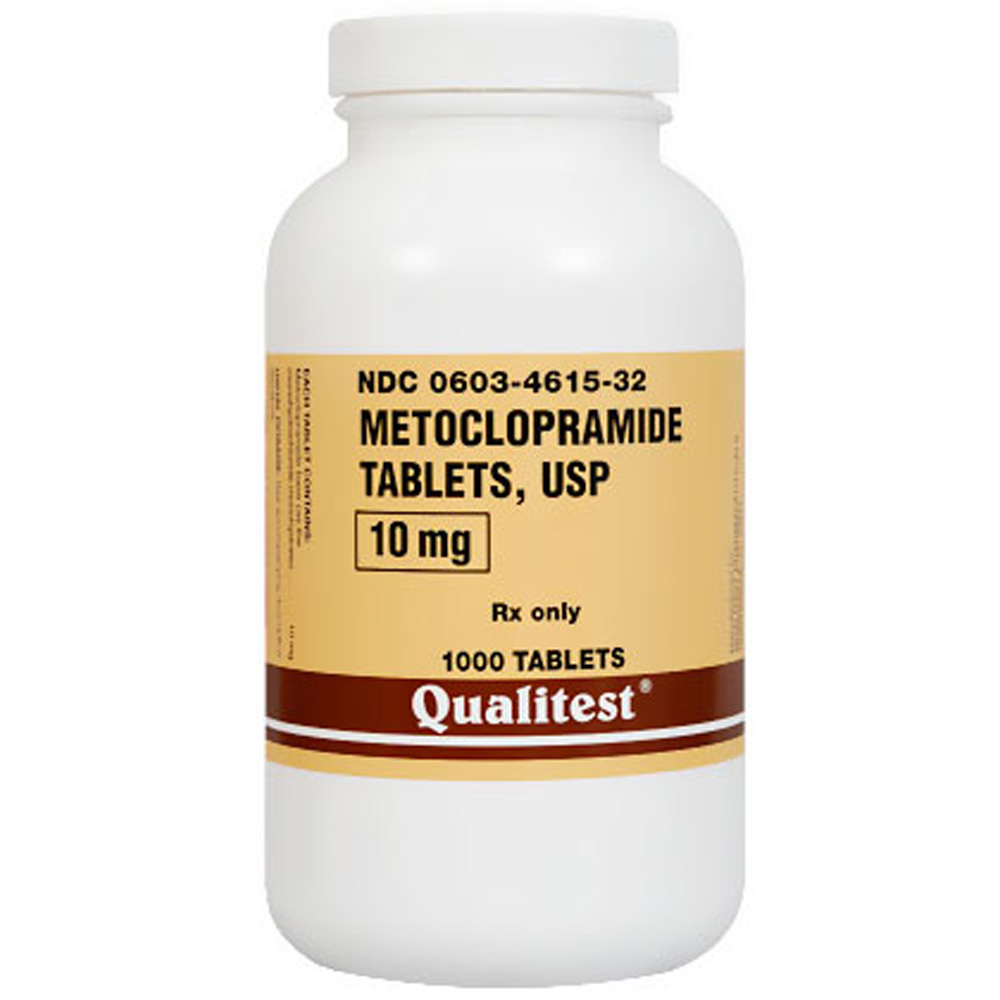 WHAT ARE THE SIDE EFFECTS/TOXICITY?
This medications anti-dopaminergic activity is responsible for much of its side effect profile
Tardive dyskinesia can be caused by this medication.
Parkinsonian symptoms can also be the result of using this medication
Neuroleptic malignant syndrome (NMS) can be precipitated by this medication
Dystonia can also be a result of usage
ANYTHING ELSE TO KEEP IN MIND?
This medication should not be given for more then 12 weeks in duration!
FURTHER READING
Page Updated: 08.06.2016