WHAT IS IT?
Herpes encephalitis refers to infection of the brain parenchyma with the herpes simplex virus (HSV).
WHAT CAUSES IT?
Typically this condition is caused by herpes simplex virus type 1 (HSV1). In neonates this condition is associated with maternal genital HSV2. This condition can be the result of a primary infection, reactivation of a latent infection, or even re-infection with a new strain.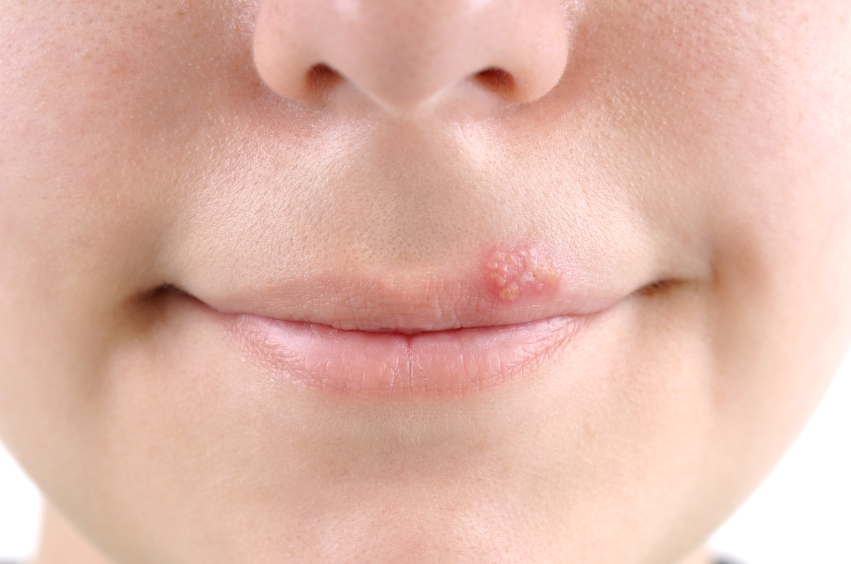 WHY IS IT A PROBLEM?
This organisms has a predisposition to the temporal lobes, and its spread to these areas will result in these temporal lobes. Given their normal function, patients with this condition will experience profound memory loss and even seizures.
WHAT MAKES US SUSPECT IT?
Risk factors
Immunocompromised hosts are at risk for HSV reactivation.
Initial Presentation: patients will present with a viral-like illness (fever, malaise, headache, neck stiffness)
Common Chief Complaints:
Altered mental status (confusion) 
Difficulty with walking/gait
Seizures
History Of Present Illness

Onset: this condition has a fairly acute onset of symptoms (<1 week).
Behavior changes can also be observed in some patients. These can include:
Hypomania
Hyperphagia
Hypersexuality
Amnesia
Hallucinations may also occur (both olfactory and gustatory)
Physical Exam Findings
Vital signs: 
Fever is present in most all patients
Neurological exam might reveal different patterns of findings (depending on extent/pattern of the encephalitis)
Cranial neuropathies.
Focal neurological findings of weaknesss
Hyperreflexia
CLINICAL WORKUP
Lumbar puncture can be a useful study to order and can reveal the following findings:
Lymphocytic pleocytosis: increased lymphocytes in the CSF are consistent with a viral infectious process
Increased erythrocytes: hemorrhagic destruction of the temporal lobes may occur, and the presence of red blood cells in the CSF can help support the diagnosis.
CT scan may be ordered when working up the patient, but often will not be able to detect findings that support the diagnosis of herpes encephalitis.
MRI is the preferred imaging modality as it is much better at detecting changes associated with this condition. It can demonstrate the presence of temporal lobe/orbital frontal region lesions.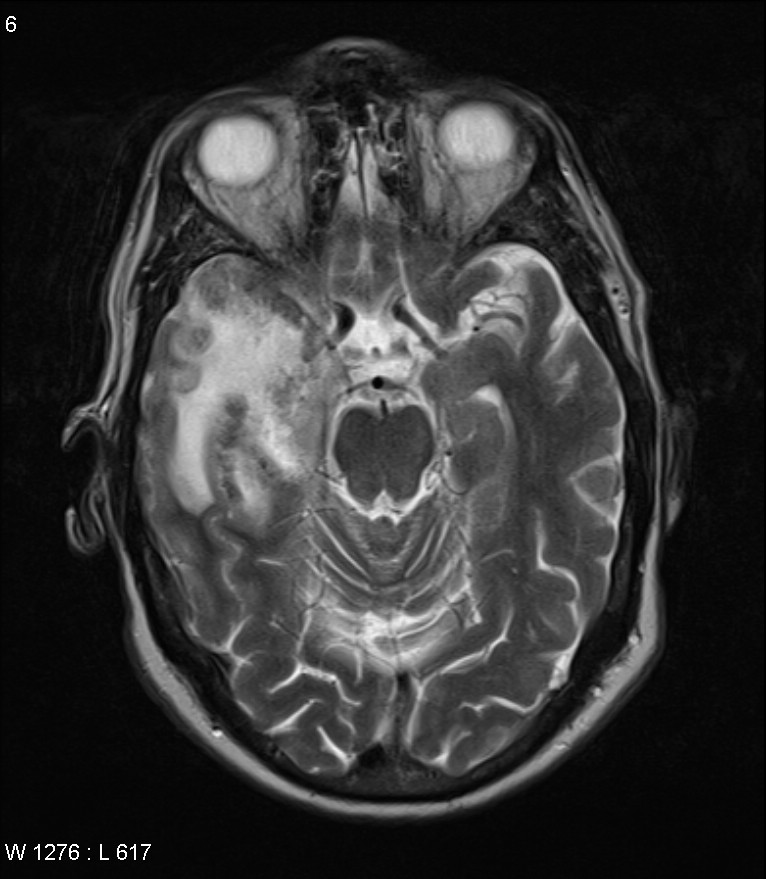 EEG often is ordered in order to characterize the seizures that some patients will present with seizures. Focal findings can reveal:
Prominent, intermittent high amplitude slow waves

(which can support the diagnosis)
Periodic lateralized epileptiform discharges (PLEDs)
AT WHAT POINT DO WE CONFIDENT IN MAKING THE DIAGNOSIS?
PCR analysis of CSF: detection of herpes DNA in the CSF is the gold standard for confirms the diagnosis of herpes encephalitis.
WHAT ELSE ARE WE WORRIED ABOUT?
Seizures: patients with temporal lobe involvement are especially prone to seizure activity.
HOW DO WE TREAT IT? 
Intravenous acyclovir is the preferred treatment choice for this condition.
HOW WELL DO THE PATIENTS DO?
This is a serious condition that can be fatal. Even patients who survive the illness may have severe problems in the future. These can include:
Issues forming new memories.
Persistent cognitive defects
Seizures.
WAS THERE A WAY TO PREVENT IT?
In certain settings (such as cancer patients) HSV prophylaxis may be recommended to prevent a herpes re-activation from occurring. This can prevent certain cases of herpes encephalitis.
OTHER FACTS?
This is the most common cause of fatal sporadic encephalitis in the US (beyond those in the neonatal period).
Kluver–Bucy syndrome can be caused by herpes encephalitis. It has the following characteristic features:
Severe memory defects and anterograde amnesia
Hypersexuality
Hyperorality and hyperphagia
ARCHIVE OF STANDARDIZED EXAM QUESTIONS 
This archive compiles standardized exam questions that relate to this topic.
FURTHER READING
Page Updated: 08.03.2016