WHAT IS IT?
Toxoplasmosis is a parasitic disease that can involve the brain (encephalitis), skin (cutaneous lesions), as well as the choroid of the eye.
WHAT CAUSES IT?
Infection with the pathogen Toxoplasma gondii is ultimately responsible for this condition. Patients may be infected by exposure to cat feces or contaminated foods. Primary infection of this condition is typically asymptomatic however the infection is re-activated in immunocompromised individuals.(which can lead to the onset of symptoms).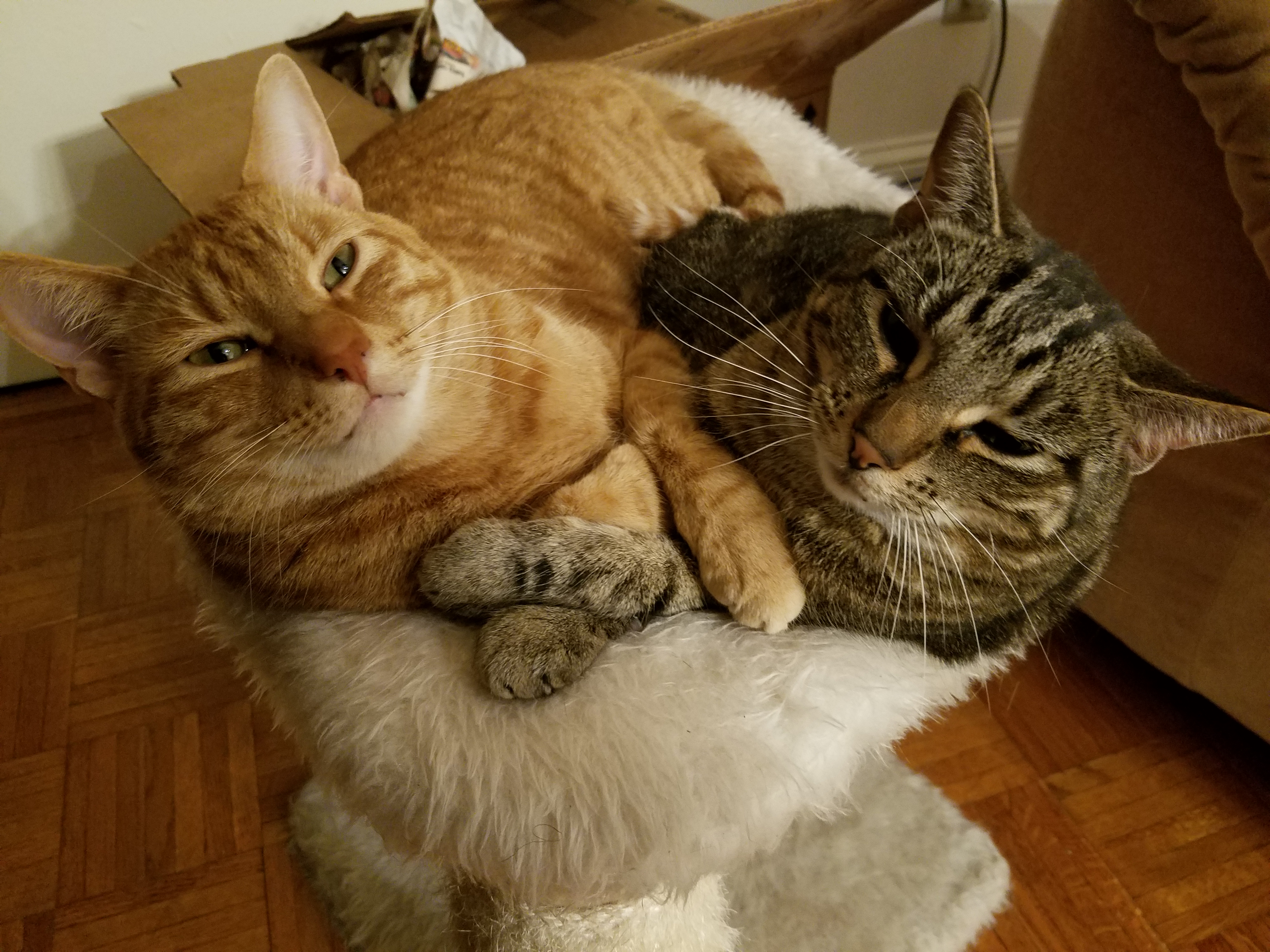 WHY IS IT A PROBLEM?
When this infection spreads to the brain, it will cause damage to the brain parenchyma, and can result in development of edema around infectious lesions. This edema is thought to be responsible for causing pain (headaches) in patients, as well as other neurological complications (such as seizures).
WHAT MAKES US SUSPECT IT?
Risk factors
Immunocompromised state (such as untreated HIV), ingesting raw/undercooked meat, exposure to cat litter.
Initial Presentation
Common Presenting Signs/Symptoms:
Headaches 
Seizures 
Altered mental status 
Focal neurological deficits
History Of Present Illness

HIV patients with CD4 counts below 100 cells/mm³ are at higher risk for toxoplasmosis
Physical Exam Findings
Focal neurological defects can be observed (their pattern will depend on where in the brain the lesions are).
CLINICAL WORKUP
Serology can demonstrate evidence of Toxoplasma gondii infection.
PCR can be used to detect the current presence of Toxoplasma gondii organisms. Can be performed on blood, CSF, bronchoalveolar lavage, or tissue specimens. 
CT scan can show multiple, isodesne/hypodense, ring-enhancing lesions (ring becomes more apparent after IV contrast administration).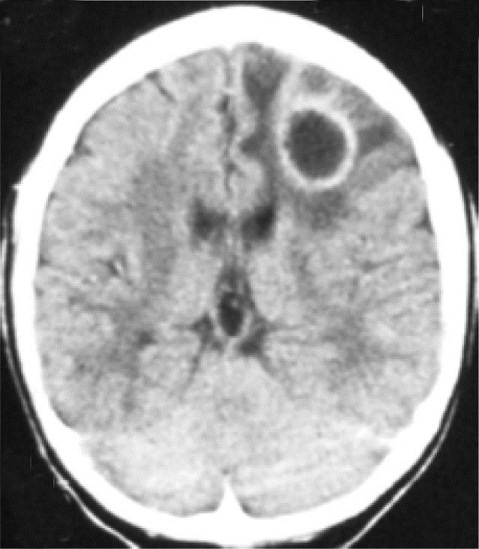 MRI can also show lesions. This condition typically has a predilection for the basal ganglia.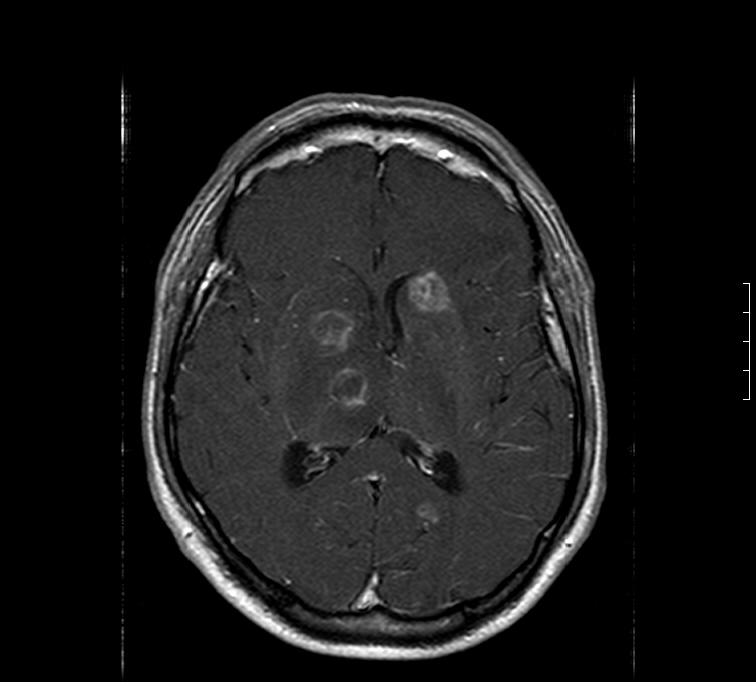 HOW DO WE RULE OTHER DIAGNOSES OUT?
Imaging combined with evidence of current Toxoplasma gondii infection can help narrow the differential.
HOW DO WE TREAT IT? 
Initial treatment (4-8 weeks) involves the following components:
Sulfadiazine
Pyrimethamine
Folate
Subsequent treatment (until clinical/radiographic resolution) involves the following:
Sulfadiazine 
Clindamycin
Folate
HOW WELL DO THE PATIENTS DO?
This is typically not a life threatening illness in patients.
WAS THERE A WAY TO PREVENT IT? 
Bactrim DS or pyrimethamine + dapsone can be used for prophylaxis in patients with a CD4 count < 100 and are seropositive for Toxoplasma gondii IgG.
WHAT ELSE ARE WE WORRIED ABOUT?
Placental transfer: this infection is one that can cross the blood-placenta barrier and can be responsible for congenital toxoplasmosis.
OTHER HY FACTS?
On standardized exams: the combination of multiple ring enhancing lesions in an HIV patient suggests toxoplasmosis
ARCHIVE OF STANDARDIZED EXAM QUESTIONS 
This archive compiles standardized exam questions that relate to this topic.
FURTHER READING
Page Updated: 07.31.2016