VESSEL PATHWAY
The ovarian artery is a DIRECT branch off of the aorta (inferior to the renal artery).
Aorta → Ovarian Artery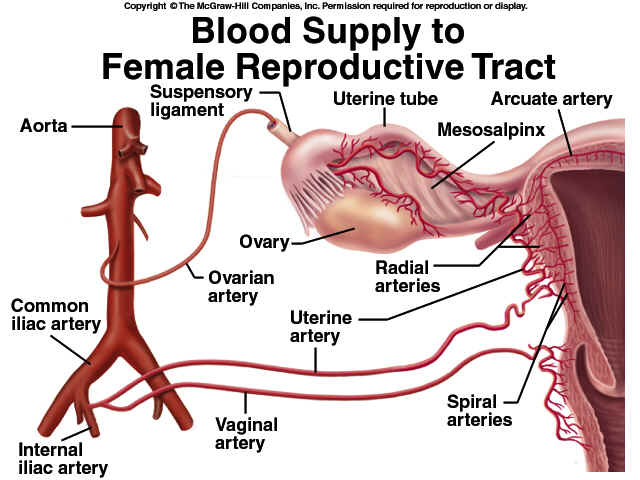 It travels through the suspensory ligament of the ovary (infundibulopelvic ligament).
FUNCTION
This vessel provides the ovary with oxygenated blood, and also gives collateral circulation to other structures (such as the uterus).
CAUSES OF INJURY
CLINICAL PRESENTATION OF INJURY
OTHER INFO
During an oophorectomy this artery must be ligated to prevent heavy bleeding.
Page updated: 07.18.2016