WHAT IS IT?
Serotonin syndrome is an adverse drug reaction that is characterized by a wide variety of symptoms (discussed below).
WHAT CAUSES IT?
Seretonin Overload Is Ultimately To Balme Here!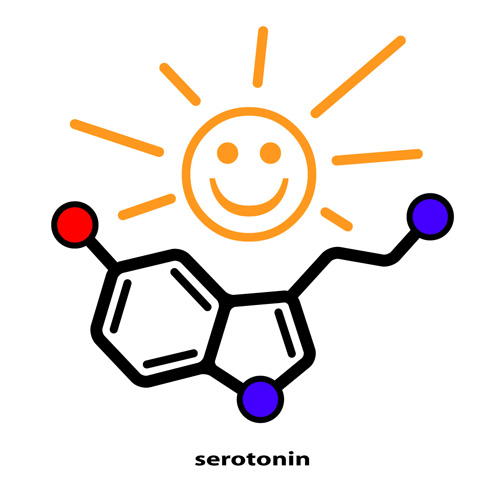 Psychiatric medications: Most classically, this syndrome is caused by the usage of multiple psychiatric medications that all work to increase the amount of serotonin within the neural cleft. These include:
SSRI medications such as citalopram or sertraline
SNRI medications such as tramadol (which is also an opioid)
MAOI medications such as phenelzine
TCA medications such as amitriptyline
Triptans such as sumatriptan
Other medications can also have serotonin syndrome as a side effect. These include:
Oxazolidinones such as linezolid (antibiotic)
Dextromethorphan is a antitussive (antagonizes NMDA glutamate receptors) that can cause serotonin syndrome when combined with other serotonin medications.
WHY IS IT A PROBLEM?
This increase in serotonin levels can lead to a host of symptoms (described below). Whats more, this condition can be so serious that it can result in coma/death.
WHAT MAKES US SUSPECT IT?
Risk factors
Serotonic medication usage
Initial Presentation
Presenting symptoms
Hypertension
Fever
Seizures
Autonomic instability
Associated Symptoms:
Mental status changes (delirium)
Sweating
Diarrhea
Physical Exam Findings
Visual inspection can reveal the presence of:
Reflex exam can show hyperreflexia
HOW DO WE CONFIRM A DIAGNOSIS?
This is typically a clinical diagnosis made with the knowledge of what medications the patient has been taking.
Laboratory testing typically does not have much utility here
HOW DO WE TREAT IT?
Stop offending agents as the first step
Cyproheptadine: is an anti-histamine that is also a serotonin receptor antagonist.
HOW WELL DO THE PATIENTS DO?
This depends on how quickly this condition is diagnosed and treated. Serotonin syndrome can be fatal.
WAS THERE A WAY TO PREVENT IT?
Avoiding the combination of multiple serotonic agents is preventible and can stop this condition from occurring.
OTHER HY FACTS?
Certain foods can also precipitate hypertensive crisis (in the setting of MAOI usage) due to them containing the compound tyramine. Tyramine can activate the catecholamine signaling pathway, and it is normal inhibited by monoamine oxidase. Tyramine containing foods are listed below:
Wine
Cheese
Cured meats: such as pepperoni or salami
For standardized exams neuroleptic malignant syndrome (NMS) can be confused with serotonin syndrome but there are 2 important distinctions (especially on standardized exams):
Muscle rigidity is not classically seen in serotonin syndrome (although in real life may be present)
Elevated creatine kinase is not observed in serotonin syndrome
Tryptophan is a precursor for serotonin (random testable fact).
FURTHER READING
Page Updated: 07.16.2016