WHAT IS IT?
Taenia solium (also known as pork tapeworm) is a parasitic cestode (tapeworm).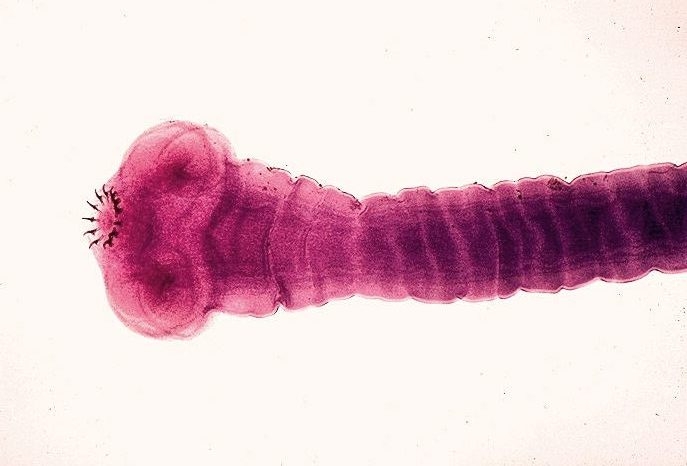 LIFE CYCLE
Ingested eggs hatch in the intestine and pass through the intestinal wall. They migrate preferentially toward the brain/muscles where they form cysts that can remain dormant for years. Once active, they can cause local inflammatory reactions that can result in myalgia or seizures (depending on where the cyst is).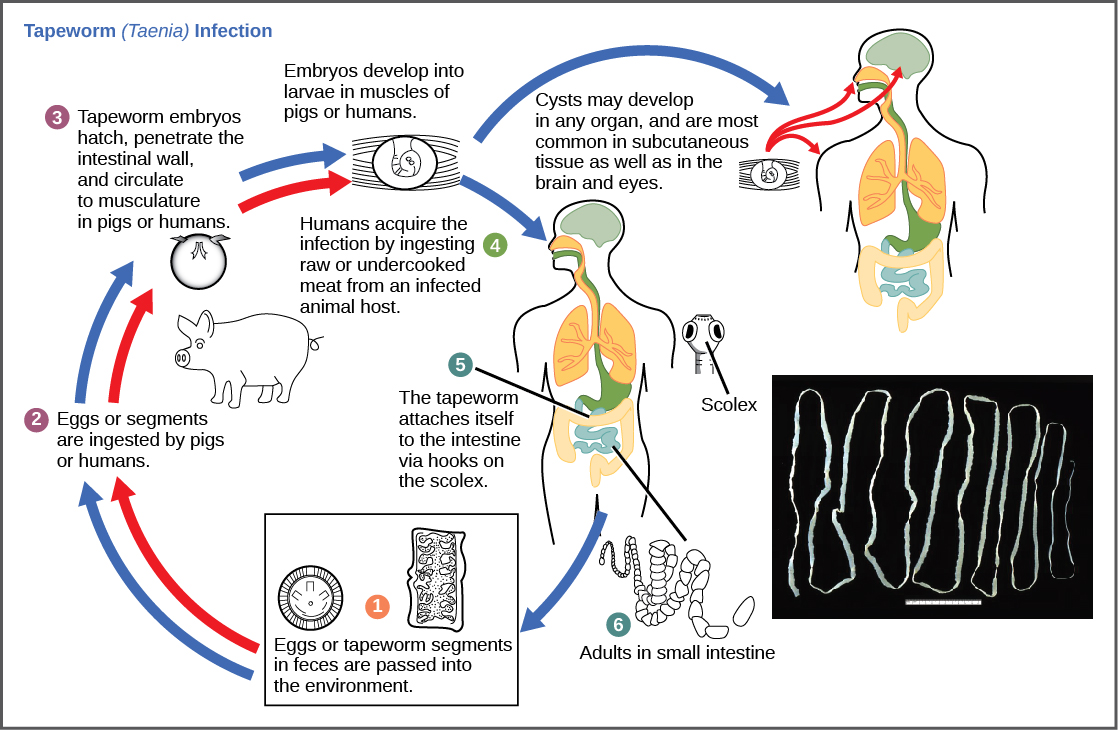 TRANSMISSION
Ingestion of either eggs or larvae: 
Eggs are ingested via the fecal-oral route
Larvae are commonly ingested from undercooked pork
CONDITIONS CAUSED
The diseases that develop will depend on if the larvae or the eggs are ingested. 
Ingestion of eggs: Cysticercosis, neurocysticercosis
Ingestion of larvae: intestinal infection.
TREATMENT
Praziquantel is first-line for this parasite.
Albendazole/steroids is used for neurocysticercosis that is symptomatic.
OTHER HY FACTS
This is the most common tapeworm infection the brain worldwide. Most common cause of seizures/epilepsy in the developing world.
Page Updated: 07.15.2016