WHAT IS IT?
An epidural hematoma refers to bleeding that occurs between the dura meningeal layer and the skull (the bleeding will separate the dural from the bone. It is classically caused by the rupture of the middle meningeal artery, although more chronic presentations can be caused by venous bleeding. This is often secondary to fracture of the temporal bone.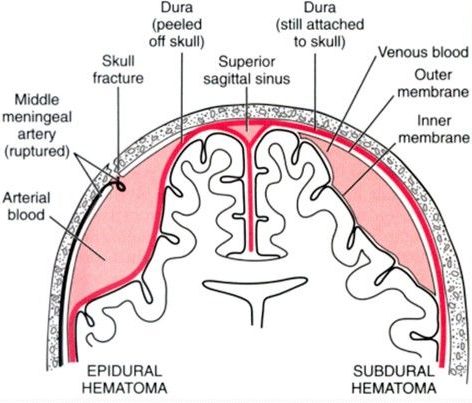 WHY IS IT A PROBLEM?
Rupture of an artery in this location leads to rapid expansion of the hematoma which can lead to hemorrhagic stroke, and even transtentorial brain herniation.
WHAT MAKES US SUSPECT IT?
Risk factors: recent head trauma, male, rare in patients younger then 2 years old or greater then 60 years old.
Classic presentation often involves 3 major phases:
Initial injury that is typically associated with brief loss of consciousness.

Patients may have signs of head trauma!

Lucid period of several hours where the patient regains consciousness and does not notice anything out of the ordinary
Coma/mental status changes/neurological symptoms occur after the lucid interval (when intracranial pressure increases).
Other presentations/chief complaints can include:
Cranial nerve III damage/palsy can be the result of this condition. A fixed dilated pupil ("blown pupil) can be present on the ipsilateral side of this injury.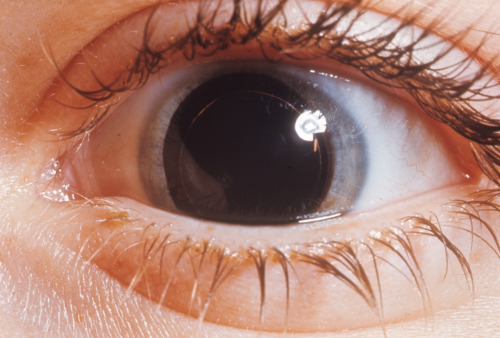 Hemiparesis on the contralateral side of the brain injury.
HOW DO WE CONFIRM A DIAGNOSIS?
Non-contrast CT scan is the imaging modality of choice for intracranial bleeding/hemorrhagic stroke. It often shows a biconvex (lentiform/"lens-shape") blood collection that is hyper dense. It does not cross the suture lines of the skull, but can cross the fall and tentorium. Learn more about how this condition looks radiologically here.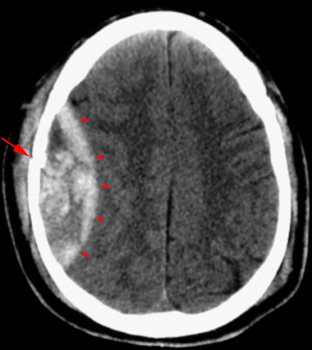 HOW DO WE RULE OTHER DIAGNOSES OUT?
HOW DO WE TREAT IT?
**Reducing intracranial pressure is key to preventing brain herniation**
Hyperventilation that brings the PCO2 down to 25/30 mmHg will cause cerebral vasoconstriction and can reduce intracranial volume/pressure quickly. This is only a temporary measure of controlling increased intracranial pressure.
Mannitol is an osmotic diuretic that decreases intracranial pressure/volume temporarily.
Neurosurgical evacuation (i.e. surgical drainage of blood) is often the emergent treatment for this type of cranial bleeding.
HOW WELL DO THE PATIENTS DO?
Patents who are diagnosed and treated quickly have a good prognosis.
WAS THERE A WAY TO PREVENT IT?
Avoiding the initial trauma will prevent this condition from occurring (however this is not always practical).
WHAT ELSE ARE WE WORRIED ABOUT?
Brain herniation is a lethal complication of this type of intracranial bleeding. This can be fatal.
Transfalcial herniation with displacement of the frontal lobe tissues across the midline/under the falx cerebri is likely with a unilateral epidural hematoma
OTHER HY FACTS?
The temporal bone often causes this injury because the pterion is the weakest part to the skull and prone to injury.
Epidural hematoma are almost always unilateral.
ARCHIVE OF STANDARDIZED EXAM QUESTIONS
This archive compiles standardized exam questions that relate to this topic.
FURTHER READING
Page Updated: 07.12.2016