WHAT IS IT? 
Generalized anxiety disorder (GAD) is defined as anxiety that lasts greater than 6 months, and is not related to a specific person, situation, or event. While no single cause has been identified, it has been associated with increased norepinephrine, decreased GABA, and decreased serotonin signaling.
WHY IS IT A PROBLEM?
Constant anxiety that has no clear cause can be frustrating and difficult to manage.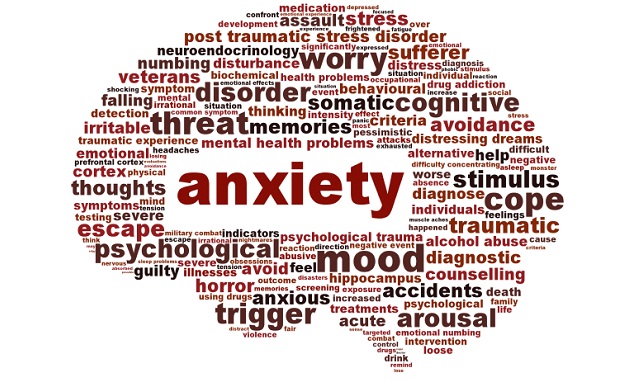 WHAT MAKES US SUSPECT IT?
Risk factors: 
Female sex, caucasian race, family history of anxiety, history of trauma, disadvantaged socioeconomic background
Chief complaints: 
Feelings of worry/anxiety that are: excessive, persistent, unfocused, uncontrollable, and cause impairment.
Sleep disturbances that can manifest with associated fatigue
GI disturbances such as abdominal pain
Difficulty concentrating due to anxiety
History Of Present Illness:
Sources of anxiety can include many different unrelated topics (i.e. generalized anxiety)
Physical Exam:
Vital signs: Tachycardia is possible in some cases.
HOW DO WE CONFIRM A DIAGNOSIS?
Diagnostic and Statistical Manual of Mental Disorders, 5th edition (DSM-5) criteria for generalized anxiety disorder (source): 
Excessive 

anxiety/

 worry that occurs more days than not for at least 6 months or more, about multiple events or activities (such as school or work performance)

difficulty managing worry

excessive 

anxiety/

 worry are associated with ≥ 3 (≥ 1 in children) (at least some occurring most days for ≥ 6 months)

restlessness or feeling "on edge"

easily fatigued/tired

difficulty with concentration

irritable

muscle tension

sleep disturbances

symptoms result in clinically significant distress/functional impairment

symptoms are not due to underlying medical condition/substance abuse

symptoms are not better explained by an alternative mental 

disorder
HOW DO WE TREAT IT? 
First Line Treatments: 
Cognitive Based Therapy (CBT): this is a form of behavioral therapy that is designed to give the patient tools/strategies to address their current problems (i.e. coping strategies, reconditioning though processes, etc).
Selective seretonin re-uptake inhibitors (SSRIs): Escitalopram is a commonly used first-line medication.
Serotonin norepinephrine reuptake inhibitors (SNRIs): similar to SSRIs however these medications also inhibit re-uptake of norepinephrine.
Second Line Treatments: 
Buspirone: a weak norepinephrine-dopamine reuptake inhibitor (NDRI). This medication can also suppress appetites.
Tricyclic antidepressants (TCAs): block re-uptake of nonorepinephrine and serotonin. These can cause QT prolongation and cardiac arrhythmias.
Benzodiazepines: a class of psychoactive drugs that work to increase the efficiency of the GABA [Gamma-Aminobutyric acid(γ-Aminobutyric acid)] neurotransmitter. GABA ultimately decreases the excitability of neurons (it is an inhibitory transmitter).
[HOW WELL DO THE PATIENTS DO?
About half of the patients with GAD will recover.
WAS THERE A WAY TO PREVENT IT? 
School-based group CBT could prevent development of anxiety disorder in children with anxious or depressive symptoms (source)
WHAT ELSE ARE WE WORRIED ABOUT? 
GAD is associated with increased mortality and suicide risk (source).
ARCHIVE OF STANDARDIZED EXAM QUESTIONS 
This archive compiles standardized exam questions that relate to this topic.
OTHER HY FACTS?
Functional MRIs link GAD with abnormal amygdala (area of brain responsible for memory/emotions) processing.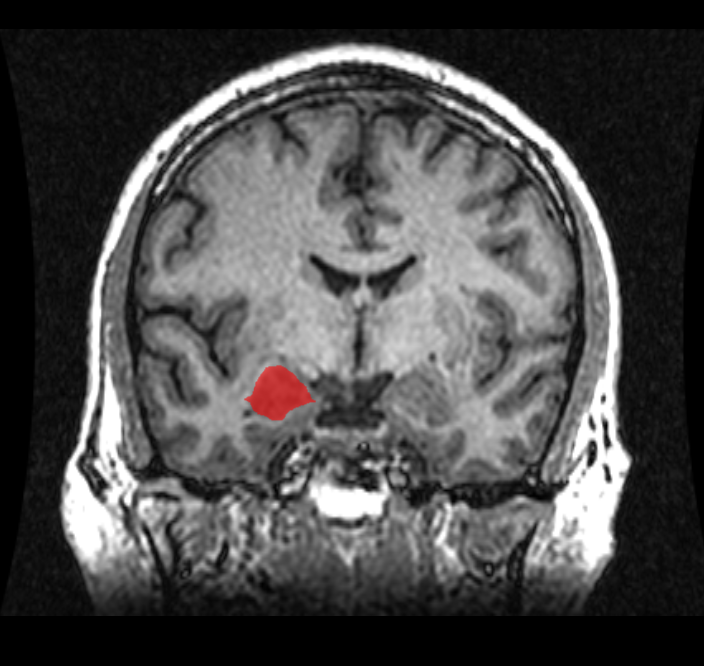 Page Updated:12.12.15