WHAT IS IT?
A migraine is a type of severe headache. It is believed to be caused by irritation of cranial nerve V/trigeminal nerve, the meninges, or blood vessels. It is thought that the release of substance P, calcitonin gene related peptide, or vasoactive peptides. The actual cause of migraines are highly debated and not completely clear.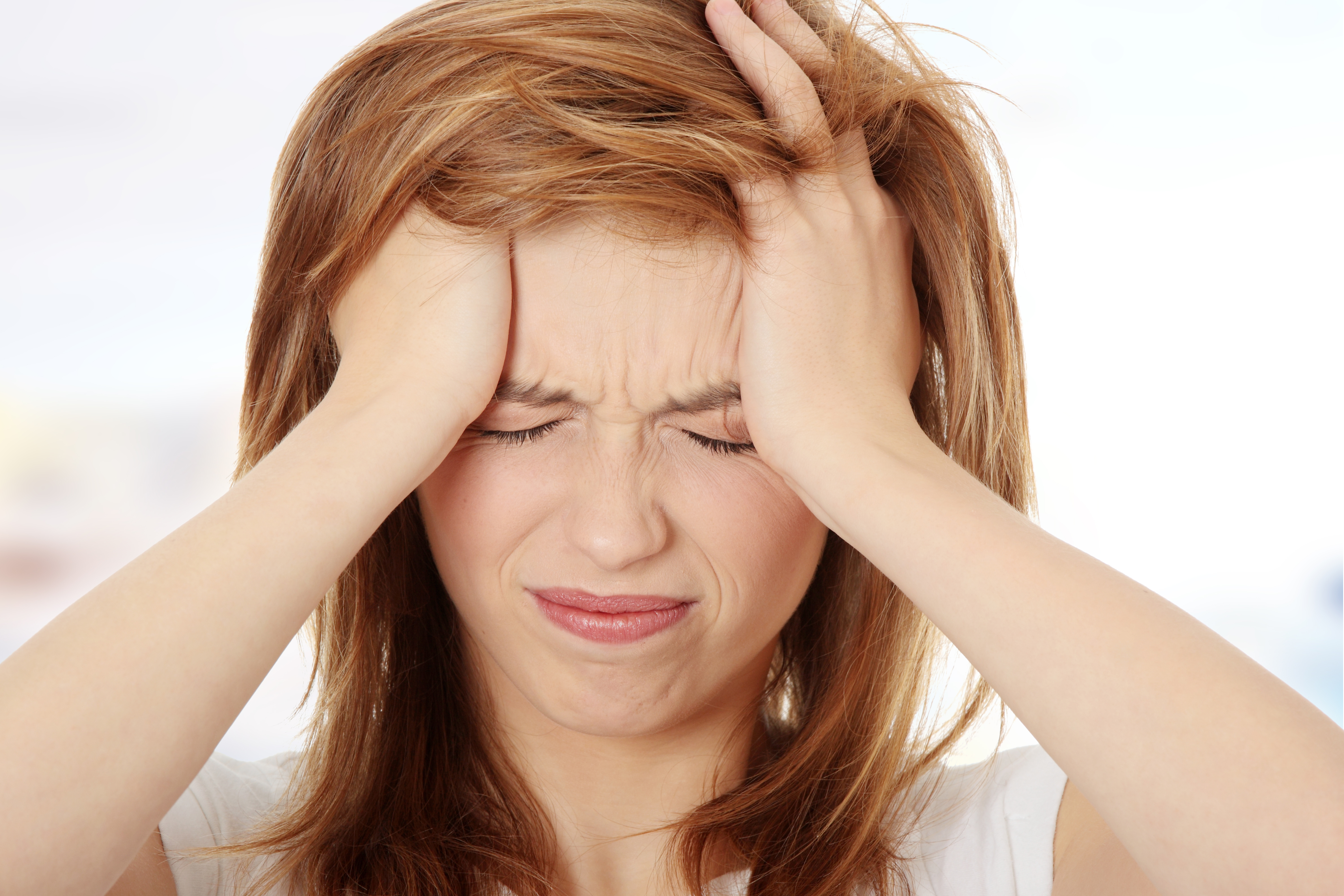 WHY IS IT A PROBLEM?
Migraines can be very severe and disabling to patients.
WHAT MAKES US SUSPECT IT?
Risk factors: 
Female sex, family history, past history
Common Chief Complaints:
Headache
Vision loss
Nausea/vomiting 
Vertigo
History of Present Illness:
Nature of headache: 
Aura can occur before the onset of the headache. This can include transient visual deficits (such as a Scintillating scotoma), sensory hallucinations, or even motor and language disturbances.
Unilateral localization is the most common however it can also be bilateral. Periorbital distribution common.
Pulsatile nature is characteristic of a migraine
Nausea is a common associated symptom
Photophobia is commonly experienced
Phonophobia is also a common associated symptom.
Vertigo can be experienced by those having a migraine
Duration typically resides in the 4-72 hour range.
Severity: these migraines can be debilitating to patients.
Nature of vision loss: 
Transient vision loss/blurriness of vision.
Occurs only with the headaches: patients who experience vision loss when they are NOT having a migraine should have this investigated.
Triggers of headache can include:
Certain foods (such as chocolate or nitrate containing items such as hot dogs)
Fasting
Dehydration
Stress
Menstruation
Oral contraceptives
Bright lights
Disruptions in normal sleep patterns
Relievers of headache can include:
Sleeping
Darkness
Medical treatments (discussed more below)
HOW DO WE CONFIRM A DIAGNOSIS?
A clinical diagnosis is often used for this condition. More serious conditions should also be ruled out as in many cases migraines are a diagnosis of exclusion.
HOW DO WE RULE OTHER DIAGNOSES OUT?
Headache severity can raise suspicions of other more serous causes of headaches. Patient's who have very severe headaches (i.e. "worst headache of life" that is more severe then past headaches) might be at risk for subarachnoid hemorrhage. CT scan and lumbar puncture can help rule out a subarachnoid hemorrhage.
Physical Exam can be very useful in helping characterize the likelihood of the patient's symptoms being explained simply by a migraine. Pay note to the following:
Vital signs should be within reference range to rule out infectious causes of symptoms. The presence of a fever can not be explained by a migraine.
Inspection of head/neck should be conducted to exclude the possibility of trauma to the area. Neck stiffness/rigidity is not common and can be a sign of meningitis.
Palpation of the sinuses should not be tender (this is more suggestive of sinusitis)
Auscultation of the neck should not reveal the presence of bruits (which can suggest carotid artery stenosis/TIA).
Fundoscopy should not reveal papilledema (a sign of intracranial pressure that would not be explaiend by headache alone.
Mental status changes should be absent patients with migraine headache. These are much more suggestive of increased intracranial pressure and/or malignancy.
Muscle weakness in the absence of concurrent migraine auras/symptoms can typically not be explained by a migraine alone.
MRI of the brain can be used to rule out many pathological causes of headache (such as malignancy/cerebrovascular events)
HOW DO WE TREAT IT?
Abortive therapies include: these are medications aimed to treat the acute migraine in real time. They are taken when the patient is symptomatic. Typically patients who are have infrequent migraines are prescribed ONLY this type of medication (no chronic treatment is indicated if the frequency of the symptoms does not justify continuous therapy).
NSAIDs including ibuprofen, naproxen, ketorolac, or aspirin are typically first line for headaches (but do not necessarily target migraines specifically). Typically patients should try these medications (at least a few types)  for pain control before trying the medications below.
Triptans (Sumatriptan): these are seretonin receptor agonsits (they are first-line therapy for migraines). They are thought to inhibit trigeminal nerve activation, prevent vasoactive peptide release, and  induce vasoconstriction.
Ergotamine (Dihydroergotamine) are no longer first-line (have more side effects then triptans), but can be used when patients fail the above medications.
Prophylactic therapies include: these are treatment options typical reserved for patients who have frequent migraines. The options below are given daily to patients to avoid migraines altogether. They may be used in combination with abortive therapies if migraines persist and are very severe.
Associated symptom control: it is important to appreciate that other elements of the migraine might sometimes require targeted treatment.
Anti-emetics such as prochlorperazine, metoclopramide, or ondansetron may be used for nausea/vomiting relief.
Butorphanol is an analgesic that is a κ-opioid receptor agonist and μ-opioid receptor partial agonist that can be used for pain control in severe cases.
Final resort measures: this mainly includes the use of botox injections in patients who are resistant to the above treatments. While not well proven definitively to be effective, relaxing the muscles in the face are thought to sometimes provide select patients with relief.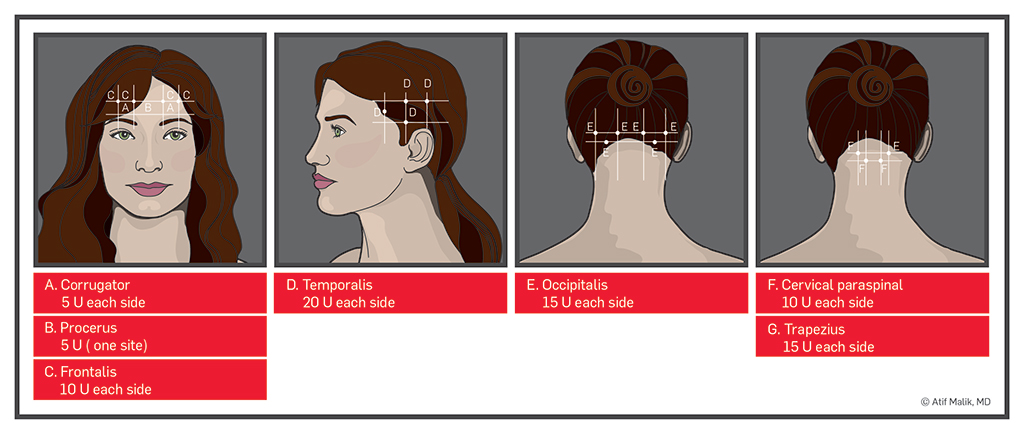 HOW WELL DO THE PATIENTS DO?
Patient prognosis can be highly variable, however generally speaking, many patients will respond to medical therapy.
WAS THERE A WAY TO PREVENT IT?
Avoiding known triggers of migraines can be preventative, however given the mystery in etiology many times prevention methods are not clear.
WHAT ELSE ARE WE WORRIED ABOUT?
Malignancy in the brain can often present as a migraine/headache. Patients who also present with focal neurological signs should be evaluated for malignancy in the brain.
OTHER HY FACTS?
Classic migraines: are unilateral and typically preceded by visual aura.
Common migraines may be bilateral, periorbital, and lack preceding auras.
Tension headaches are sometimes classified as a subtype of migraines (BUT NOT ALWAYS!)
FURTHER READING
Page Updated: 07.20.2016