WHAT IS IT?
Temporal arteritis/giant cell arteritis (GCA) is a granulomatous vasculitis that commonly involves the branches of the carotid artery (although can involve many other large/medium sized arteries including the aorta). Underlying cause is unknown.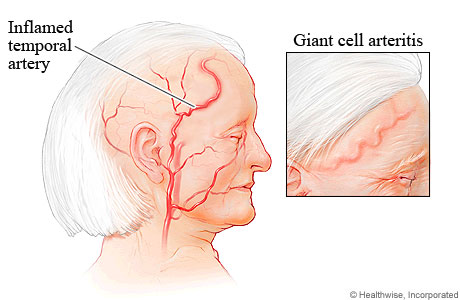 WHY IS IT A PROBLEM?
This condition can lead to ischemia/infarction of tissues (inflammatory process in arteries can occlude the involved artery. This can even eventually lead to blindness in patients that is irreversible (infarction of tissues supplied by the blocked ophthalmic artery).
WHAT MAKES US SUSPECT IT?
Risk factors: elderly females, polymyalgia rheumatica
Chief complaints can include:
Headache that is unilateral
Jaw/tongue claudication that can be present with chewing (stretches arteries)
Mononuclear blindness/blurred vision/diplopia will occur due to occlusion of the ophthalmic artery
Symptoms of polymyalgia rheumatica can also be present given its association:
Fever
Pain/stiffness in neck/hips
Weight loss
On physical exam:
Temporal arteries may be prominent and tender to palpation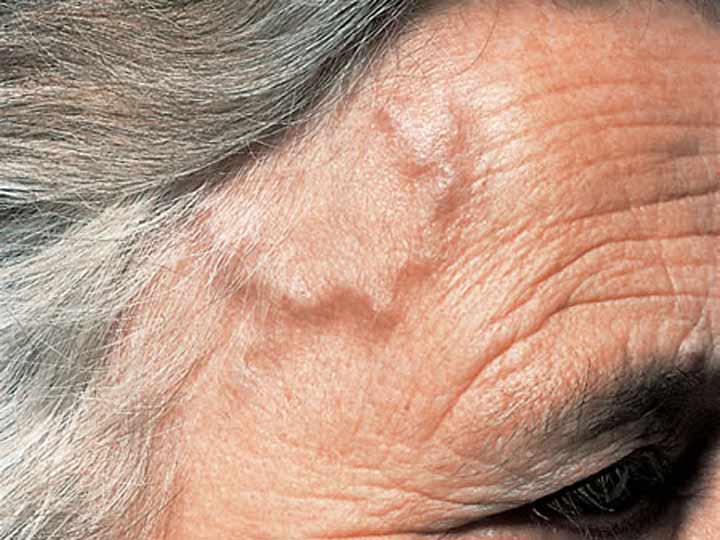 HOW DO WE CONFIRM A DIAGNOSIS?
Elevated ESR and CRP will be observed in these patient.
This is one of the few conditions that can elevate the ESR above 100
Artery biopsy (often temporal artery) can demonstrate focal granulomatous inflammation. It is important to note that these lesions are segmental and biopsy requires a long segment of the artery to evaluate for the presence of GCA. A negative result (given segmental nature) therefore does not rule out this diagnosis.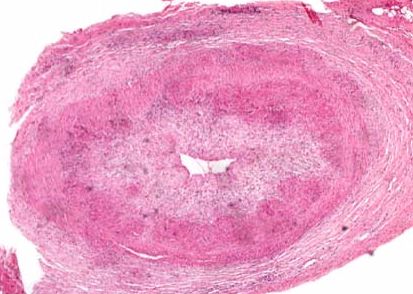 HOW DO WE TREAT IT?
High dose corticosteroids (ex prednisone) are used to prevent blindness in this condition. Often treat for 1-2 months before tapering.
HOW WELL DO THE PATIENTS DO?
Prognosis of the patient depends on when exactly they were treated for this condition. Delaying treatment can lead to irreversible blindness in patients.
WAS THERE A WAY TO PREVENT IT?
N/A
WHAT ELSE ARE WE WORRIED ABOUT?
Permanent blindness is a possible due to ophthalmic artery/central retinal artery occlusion.
Polymyalgia rheumatica is often associated with this condition (especially on exams).
OTHER HY FACTS?
This disease most commonly affects the branches of the carotid artery.
As soon as this condition is suspected high dose corticosteroid should be started to prevent the possibility of the patient developing blindness.
Giant cells refer to cells that are produced by the fusion of multiple macrophages.
ARCHIVE OF STANDARDIZED EXAM QUESTIONS 
This archive compiles standardized exam questions that relate to this topic.
FURTHER READING
Page Updated: 06.28.2016