WHAT IS IT?
Compartment syndrome is an increase in pressure within a tissue compartment within the body. This begins typically with some sort of trauma (internal bleeding common) that causes reduced venous outflow from the compartment. This leads to an even larger increase in pressure (as blood will enter the compartment but will not be able to leave)
WHY IS IT A PROBLEM?
Such an increase in pressure will compress vessels, nerves, and muscles ultimately leading to tissue damage and necrosis.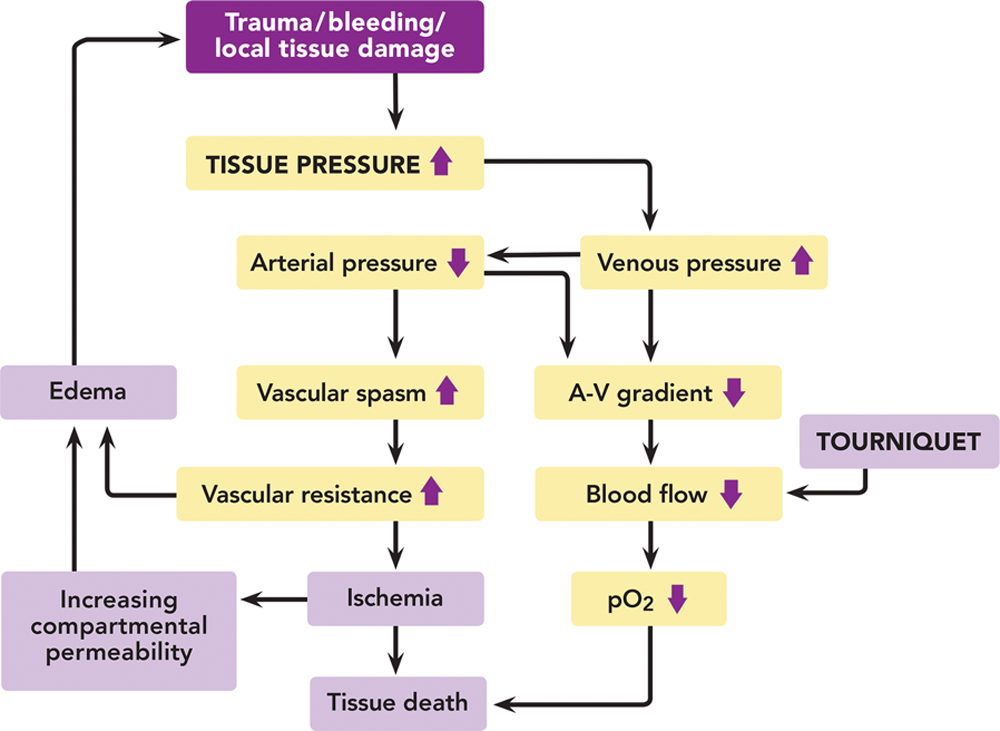 WHAT MAKES US SUSPECT IT?
Risk factors: recent trauma, bleeding disorders,
6 P's: these are common buzzwords for the Step exam, however they need to be characterized a bit for clinical medicine:
Pain
Pressure
Paresthesia (pins and needles)
Paralysis
Pallor (unhealthy pale appearance)
Pulselessness: while it is true that in areas with compartment syndrome the pulse can be lost, this only occurs in ADVANCED compartment syndrome (towards the end)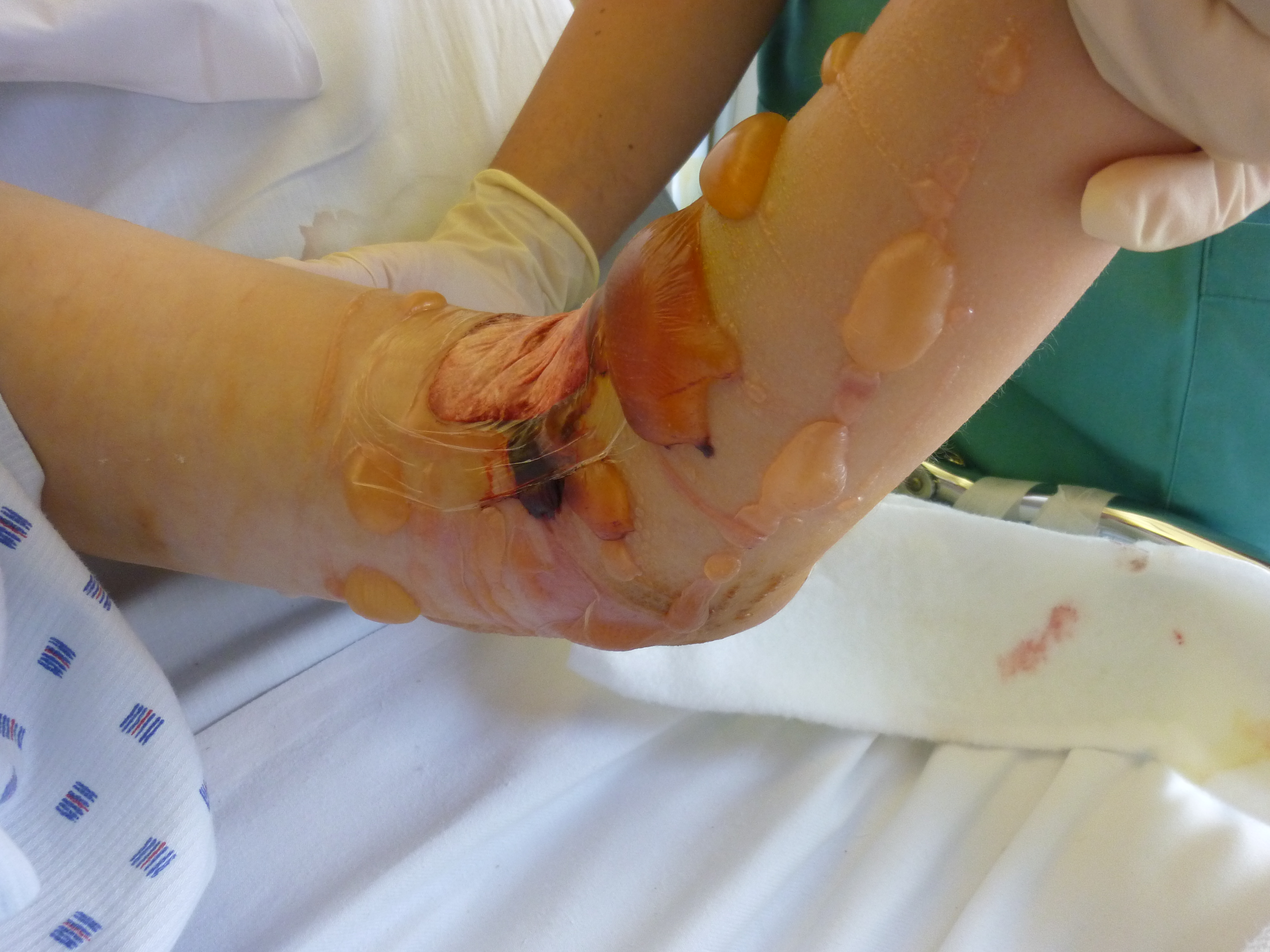 HOW DO WE CONFIRM A DIAGNOSIS?
If you have a suspicion of compartment syndrome, use the following 3 findings:
Look for pain out of proportion to clinical findings!
Limb that is very tense/shiny/feels like trampoline
Pain to passive stretch (you wiggling toes of patient)
Measuring the actual compartment pressure can be diagnostic, but is not done routinely given how painful it is. Given enough clinical suspicion patients can be taken to surgery immediately. If the pressure is measured, one should be concerned if the difference between the patient's diastolic BP and compartment pressure is less than 30 mmHg.
HOW DO WE TREAT IT?
Fasciotomy: fascia is cut to release the pressure/tension that has built up underneath it.
HOW WELL DO THE PATIENTS DO?
Depends on how long the syndrome has been occurring. Can either be reversible or irreversible damage (typically increased pressures longer than 4 hours can be associated with necrosis and irreversible damage).
WAS THERE A WAY TO PREVENT IT?
Other than avoiding the initial traumatic cause prevention is really not applicable, compartment syndrome can be difficult to detect, however following the guide above permanent damage can be avoided by quick detection.
WHAT ELSE ARE WE WORRIED ABOUT?
Permanent tissue damage from necrosis is a large concern.
Other traumatic injuries will also most likely be present (broken bones, lacerations, burns, etc.)
ARCHIVE OF STANDARDIZED EXAM QUESTIONS
This archive compiles standardized exam questions that relate to this topic.
OTHER HY FACTS?
Page updated: 12.16.15