WHAT IS IT?
Amebiasis (amebic colitis) is a GI infection caused by the protist Entamoeba histolytica.
WHY IS IT A PROBLEM?
This organism can colonize the GI tract causing damage (ulceration of intestinal epithelium) and leading to bloody diarrhea. It can also create liver abscesses that can be painful, and can spread to the lung, liver, colon, and rarely to the brain.
WHAT MAKES US SUSPECT IT?
Risk factors:
Diarrhea that is bloody (dysentery) or has exudate.
Abdominal pain that is often in the right upper quadrant (due to liver involvement).
HOW DO WE CONFIRM A DIAGNOSIS?
CT scan can demonstrate the presence of a hepatic abscess in this condition.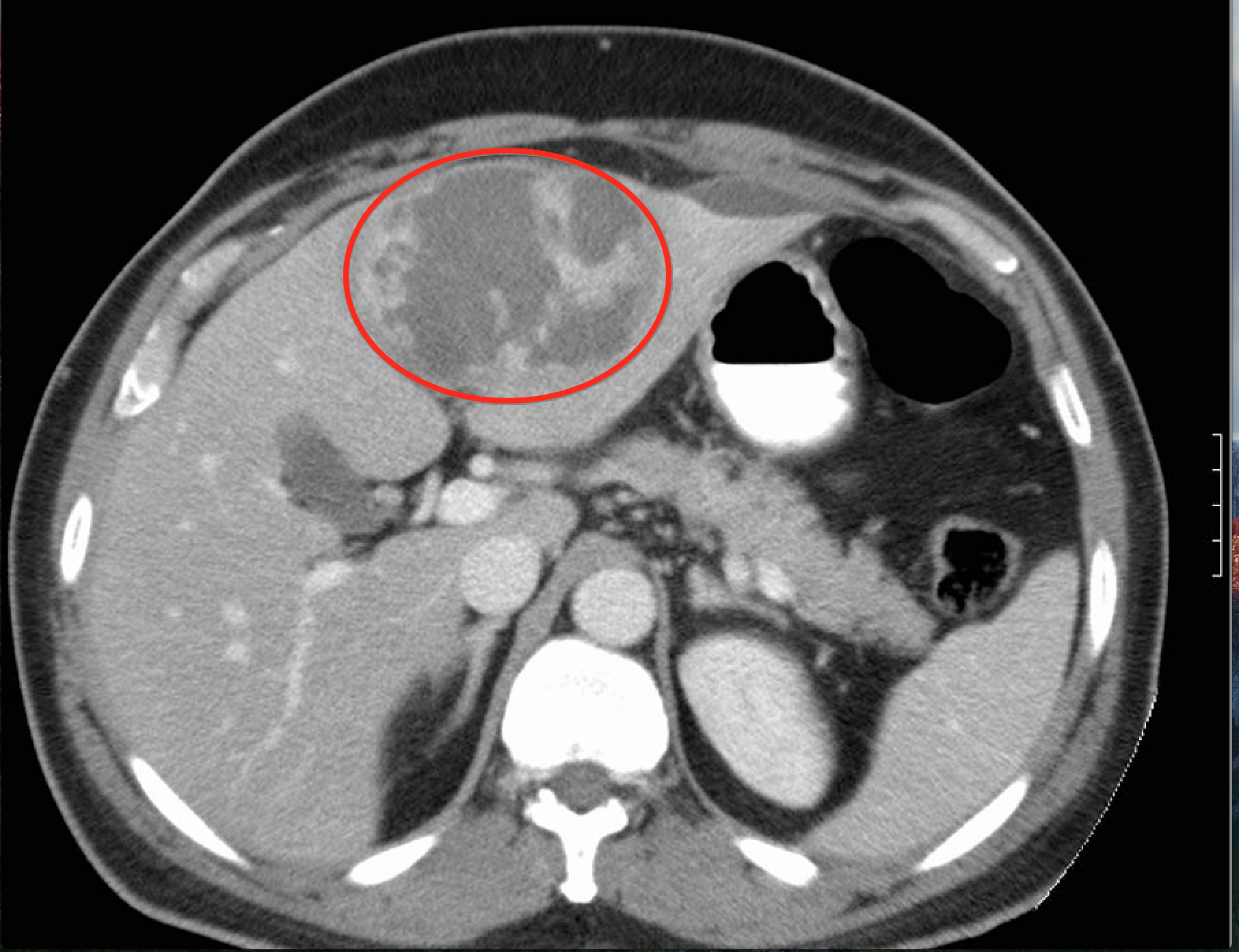 Serology can reveal the presence of antibodies that are suggestive of extra-intestinal infection. With this in mind, serology cannot distinguish between current infection from a prior one.
Stool analysis (O&P) can reveal either trophozoites (that have RBCs in their cytoplasm) or cysts (that have up to 4 nuclei)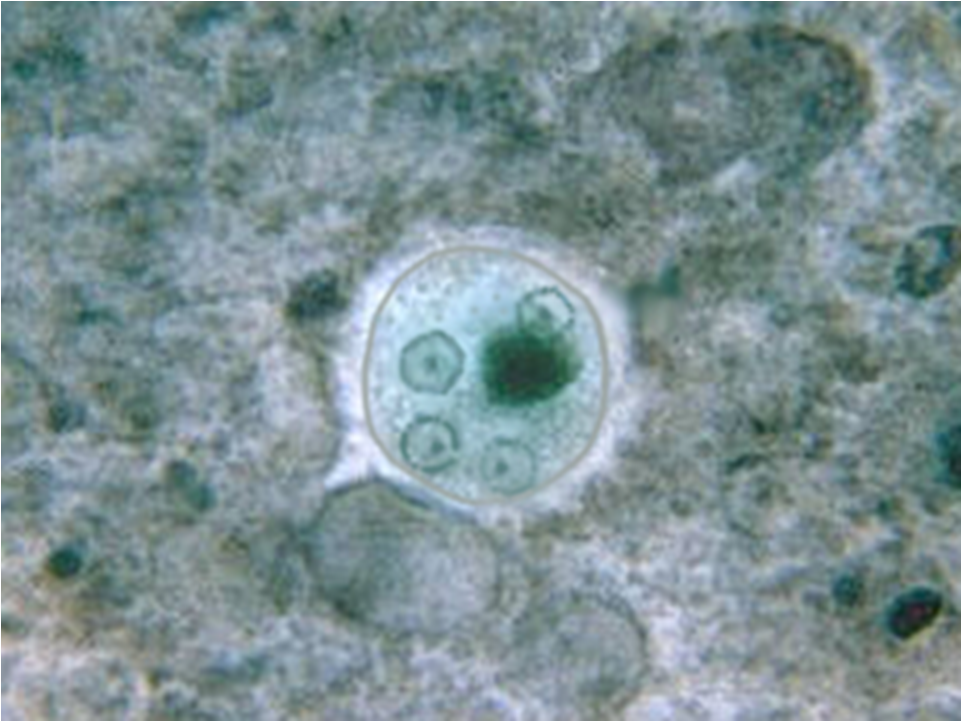 Colonoscopy can reveal the presence of ulcers in amebic colitis.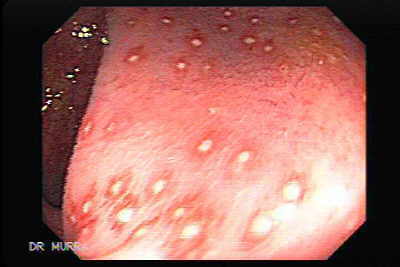 Colonic biopsy (histology) will show a flask shaped ulcer.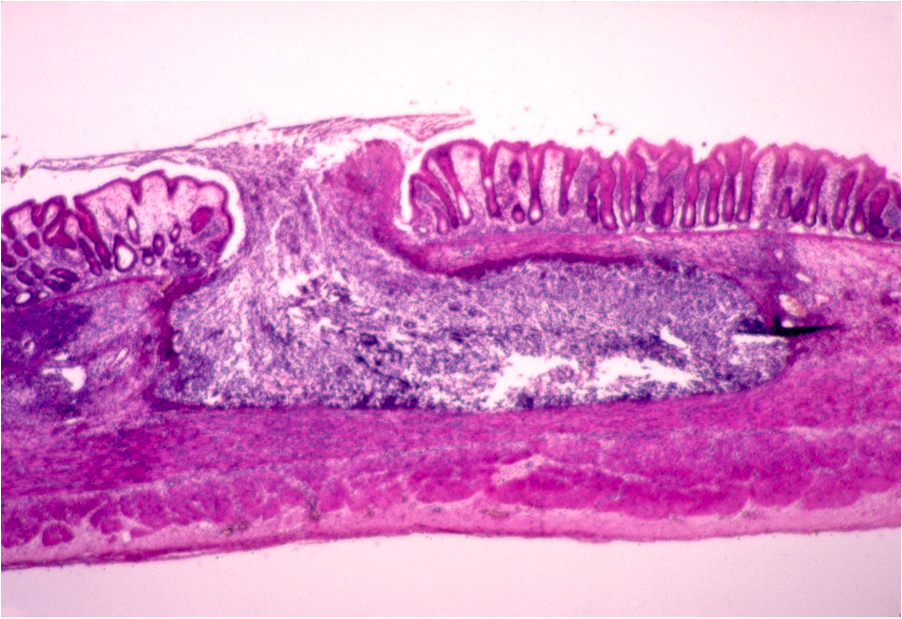 HOW DO WE TREAT IT?
Metronidazole is often the treatment of choice for patients who are colonized.
Iodoquinol or paromomycin can be used for asymptomatic cyst passers.
HOW WELL DO THE PATIENTS DO?
Prognosis will depend on when this condition is treated. The more it is allowed to disseminate and spread throughout the body, the worse the prognosis is for patients.
WAS THERE A WAY TO PREVENT IT?
Avoiding ingestion of contaminated water is an important step in preventing this condition.
WHAT ELSE ARE WE WORRIED ABOUT?
Dissemination: untreated infection can spread to other organs outside of the the GI tract and liver. An abscess can be formed in the lung (right-sided empyema as a direct extension from the liver), and can even go to the brain.
OTHER HY FACTS?
"Anchovy paste exudate" is often used as a buzzword to describe the liver abscess seen in this condition (which can be appreciated when liver abscesses are aspirated).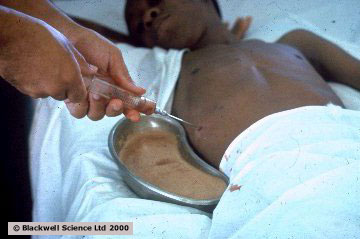 Steroid use can be fatal because it can cause perforation of the bowels.
ARCHIVE OF STANDARDIZED EXAM QUESTIONS
This archive compiles standardized exam questions that relate to this topic.
FURTHER READING
Page Updated: 06.25.2016