WHAT IS IT?
Giardia lamblia is a protist.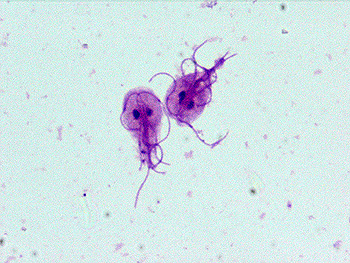 TRANSMISSION
Fecal-oral route: Contaminated water is the means of transmission for this protist. Ingestion of cysts in this water will inoculate the patient with this organism.
CONDITIONS CAUSED
TREATMENT
Metronidazole is the preferred anti-protozoal medication used to treat infection with this organism.
OTHER HY FACTS
Page Updated: 06.25.2016