WHAT IS IT? 
Psoriasis: is a skin condition that is caused by a local inflammatory reaction which leads to thickened skin/scales from keratinocyte accumulation.
WHY IS IT A PROBLEM?
While the exact inflammatory mechanism is not completely understood, signaling pathways cause increased growth cycle rates of the epidermis leading to this scaly condition and variable itching/pain.
WHAT MAKES US SUSPECT IT?
Risk factors: medication usage (many different medications can induce or exacerbate psoriasis symptoms), HLA-C
Clinical description of skin: red papules with micaceous (silvery) scales that coalesce into plaques, often on extensor surfaces (elbows/knees). Can also be found on scalp, trunk, and buttocks. Variable itching or pain with lesions (sometimes very severe).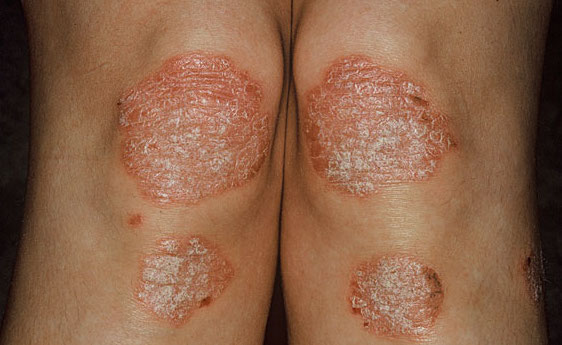 Nails: patients can also experience pitting of the nails as well as "oil spots"
HOW DO WE CONFIRM A DIAGNOSIS?
Diagnosis is based on clinical appearance, and a biopsy is rarely needed in typical cases.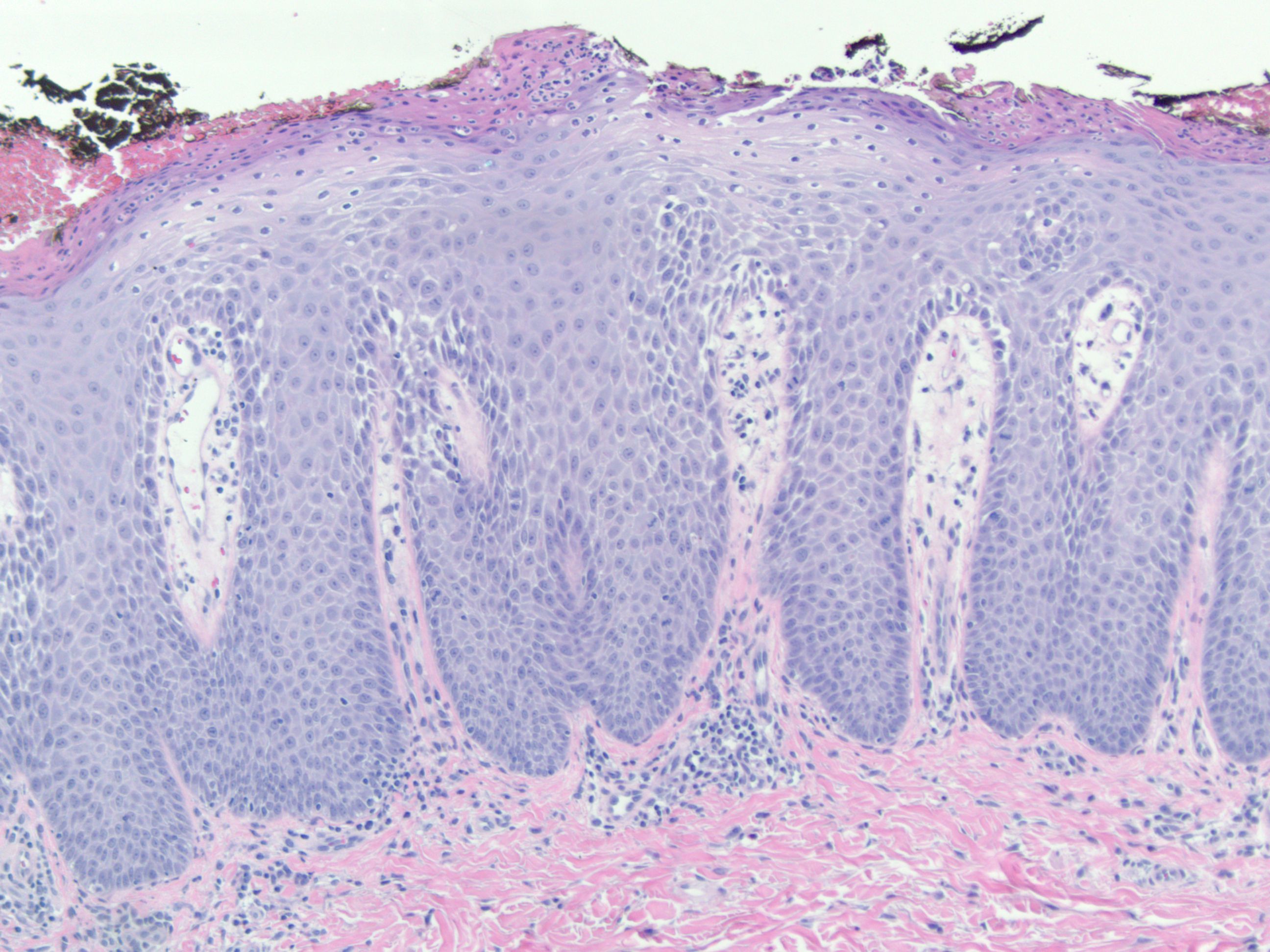 HOW DO WE TREAT IT? 
Topical steroids: are often used to treat the skin manifestation so this condition.
Sunlight/UV light: The rash of psoriasis improves with exposure to sunlight/UV light (this can be helpful in diagnosis). Photo therapy can be used to treat this condition.
Cyclosporine: this immunosuppressant can sometimes be used to treat psoriasis. It antagonizes normal T cell function by inhibiting the transcription of IL-2.
Adalimumab, infliximab (soluble TNF-alpha inhibitor) is used therapeutically for psoriasis. TNF-alpha is normally an important mediator of inflammation.
Methotrexate (folic acid analog) can also be used for psoriasis. While not completely understood, it seems that this medication serves to inhibit T cell activation.
HOW WELL DO THE PATIENTS DO?
This is typically a chronic condition that will be present with the patient during the course of their lives. The clinical course is variable for psoriasis and can vary greatly in frequency and severity.
WAS THERE A WAY TO PREVENT IT? 
No clear preventions for this condition as of now (other than avoiding the medications referred to above in the "risk factors" section).
WHAT ELSE ARE WE WORRIED ABOUT? 
Psoriatic arthritis: this is an inflammatory peripheral arthritis that may arise with the above described findings of psoriasis. Distal interphalangeal (DIP) joints are most affected. The fingers take on a characteristic sausage like appearance (dactylics).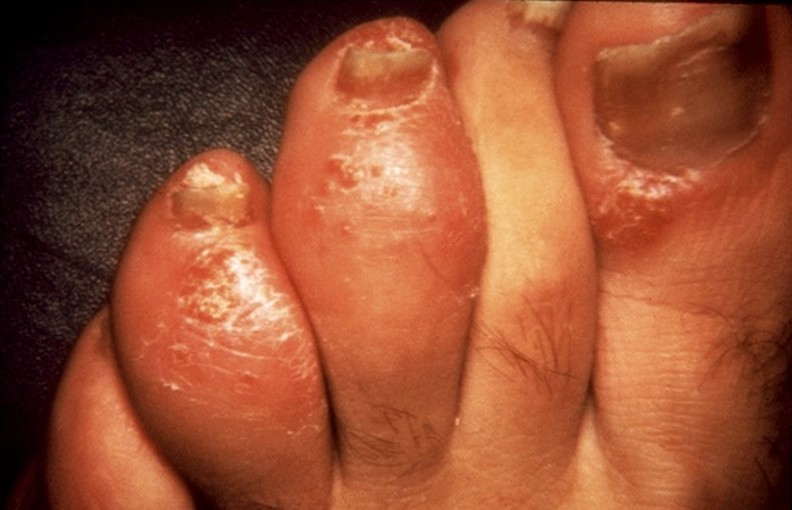 Radiography reveals a "pencil in cup" deformity (it literally looks as though a thin pencil of one bone is being inserted into a larger one at the joint).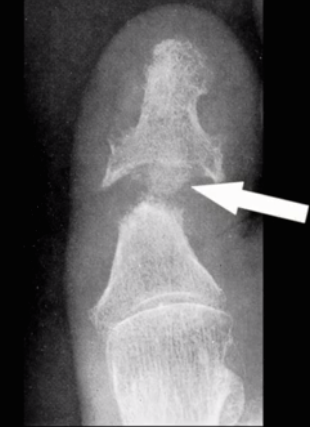 OTHER HY FACTS?
Koebner phenomenon: lesions developing in regions of previous trauma.
Auspitz sign: peeling of scales will reveal pinpoint bleeding.
Page updated: 12.16.15