WHAT IS IT?
Ibuprofen or isobutylphenylpropanoic acid (Motrin/Advil) is a a nonsteroidal anti-inflammatory drug (NSAID) that works by COX1 and COX2 which are responsible for converting arachidonic acid into mediators of the inflammatory, pain, and pyogenic pathways.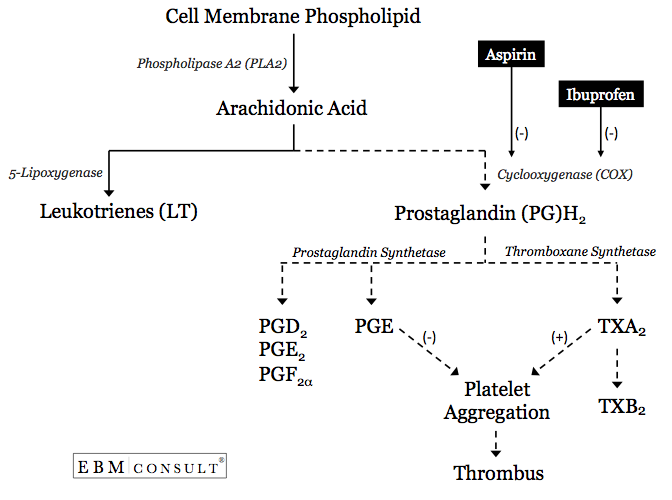 WHEN DO WE USE IT?
General: pain, fever, inflammation.
Specific: headaches, menstrual cramps, PDA
WHEN DO WE AVOID USING IT?
In patients with kidney damage/failure
HOW IS IT ADMINISTERED?
Oral administration or by IV infusion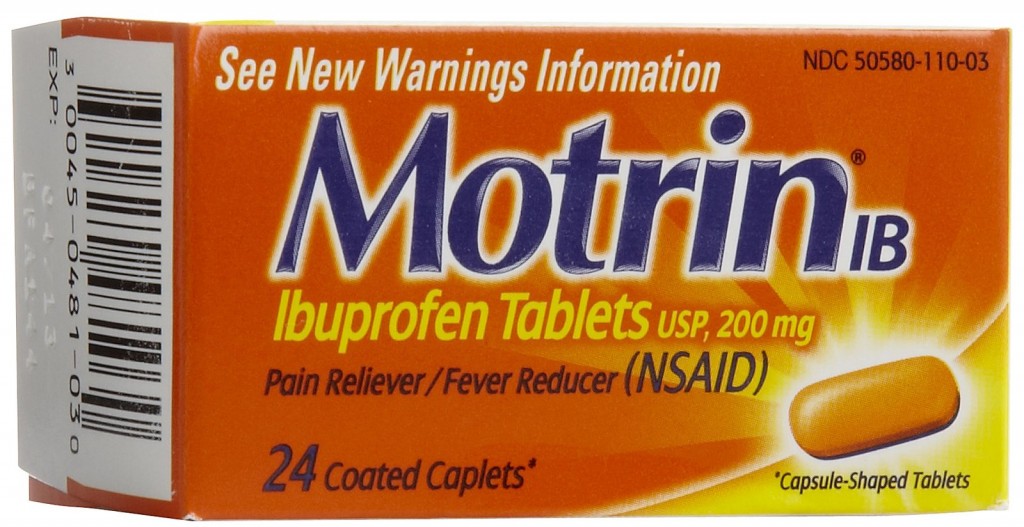 WHAT ARE THE SIDE EFFECTS/TOXICITY?
Renal toxicity is a potentially serious side effect of ibuprofen
Peptic ulcer disease can be caused by NSAIDs such as ibuprofen.
Hemolysis in patients with G6PD deficiency.
ANYTHING ELSE TO KEEP IN MIND?
FURTHER READING
DynaMed
UpToDate
Page Updated: 06.21.2016