WHAT IS IT?
Venlafaxine (Effexor) is a medication that belongs to the SNRI class. It works by blocking the reuptake of serotonin and norepinephrine.
WHEN DO WE USE IT?
First line: for panic disorder, post-traumatic stress disorder, sometimes depression
Other: generalized anxiety disorder
WHEN DO WE AVOID USING IT?
Concurrent/recent (i.e., within 2 weeks) therapy with an MAOI.
HOW IS IT ADMINISTERED?
Administer orally with food.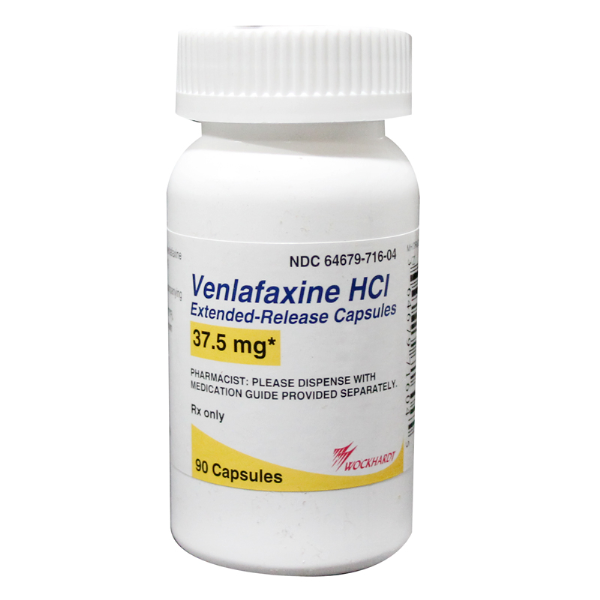 WHAT ARE THE SIDE EFFECTS/TOXICITY?
Hypertension, stimulant effects, sedation, nausea
FURTHER READING
Page Updated: 06.19.2016