WHAT IS IT?
Amitriptyline is a tricyclic antidepressant (TCA). It works by blocking the reuptake of norepinephrine and serotonin (5-HT). In addition, TCAs also:
Agonizes antihistamine receptors (which causes sedation)
Inhibit alpha-1 receptors (causes hypotension)
Blocks sodium channels (which causes cardiotoxiscity)
WHEN DO WE USE IT?
Major depression, tension headaches (for chronic pain), migraines (prophylaxis), peripheral neuropathy, chronic pain
WHEN DO WE AVOID USING IT?
For depression when an SSRI can be used (much safer), if a patient is on an MAO inhibitor currently/recently (this can cause serotonin syndrome)
HOW IS IT ADMINISTERED?
Oral administration: either 4 divided doses or a single daily dose at bedtime (in order to avoid daytime sedation).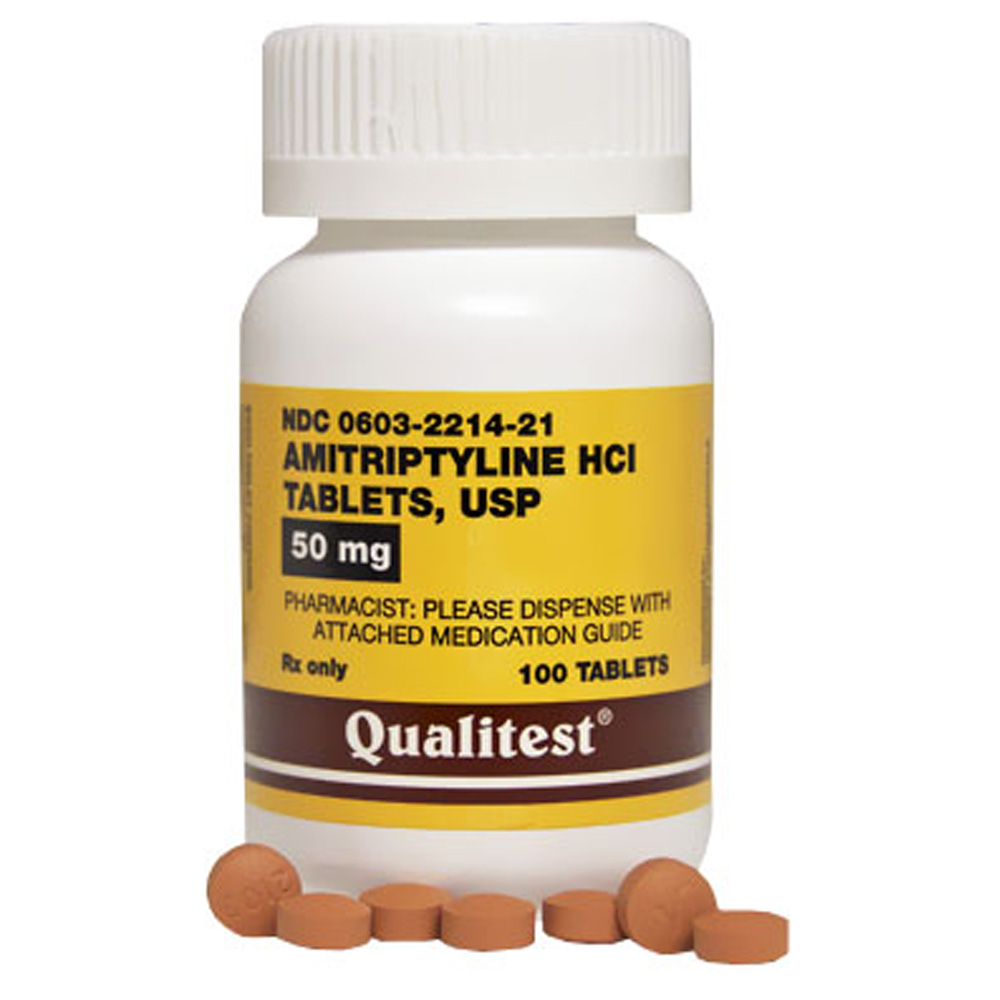 WHAT ARE THE SIDE EFFECTS/TOXICITY?
Sedation, α1-blocking effects including postural hypotension, and atropine-like (anticholinergic) side effects (such as tachycardia, urinary retention, dry mouth). They can also prolong QT interval.
Can cause: convulsions, coma, cardiotoxicity (i.e. arrhythmias), respiratory depression, hyperpyrexia. Confusion and hallucinations in elderly due to can occur due to anticholinergic side effects.
*Tertiary TCAs like amitriptyline have more anticholinergic effects compared to secondary TCAs.
ANYTHING ELSE TO KEEP IN MIND?
Treatment of drug symptoms is administration of NaHCO3. It allows for ion trapping of the medication and increased renal excretion, and will also helps correct the sodium channel blockade of the TCA, preventing cardiac arrhythmias.
Ending "-triptyline " is used for TCA medications.
Sodium channel blocking by this medication is what can cause death.
FURTHER READING
Page Updated: 06.19.2016