WHAT IS IT?
Glioblastoma multiforme (GBM) is a very malignant primary brain tumor. It is also categorized as a grade IV astrocytoma because it is a malignant high grade tumor of astrocyte origin. It usually arises form the cerebral hemisphere.
WHY IS IT A PROBLEM?
This tumor will spread and can lead to death quickly.
WHAT MAKES US SUSPECT IT?
Risk factors: radiation therapy
Neurological signs/symptoms can include:
Headache
Seizures
Cognitive changes
HOW DO WE CONFIRM A DIAGNOSIS?
MRI is the preferred initial imaging study for diagnosing this tumor radiologically. Findings of a heterogeneous, serpiginous contrast enhancing tumor is classic for GBM. The tumors are sometimes also described to have a "butterfly appearance" with central necrosis.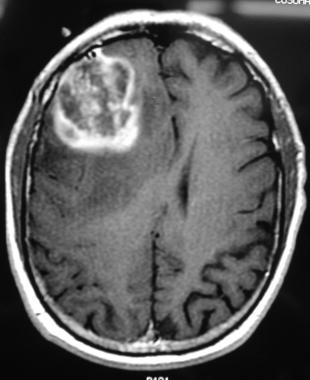 Histology will reveal malignant astrocytes that stain for GFAP and "pseudopalisading" pleomorphic tumor cells that border areas of necrosis and hemorrhage.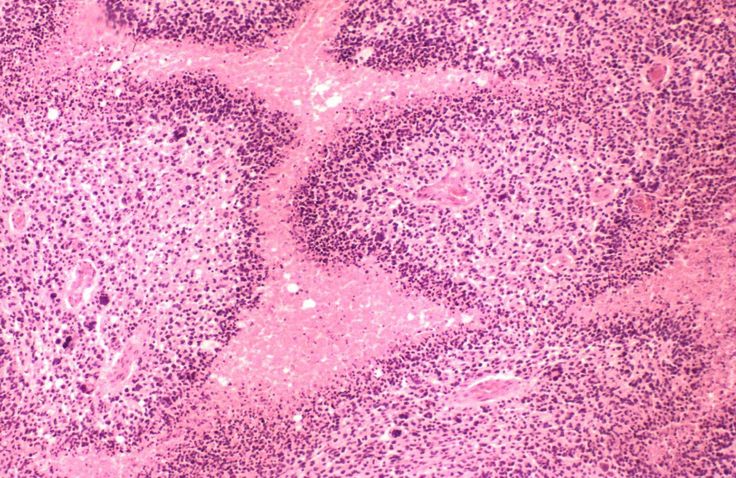 HOW DO WE TREAT IT?
Surgical resection whenever possible.
HOW WELL DO THE PATIENTS DO?
Patients have a poor prognosis (median survival is ~ 1 year).
WAS THERE A WAY TO PREVENT IT?
N/A
WHAT ELSE ARE WE WORRIED ABOUT?
Metastases given how aggressive this tumor type.
OTHER HY FACTS?
Butterfly glioma: this malignancy can cross the corpus callosum and is referred to as a "butterfly glioma".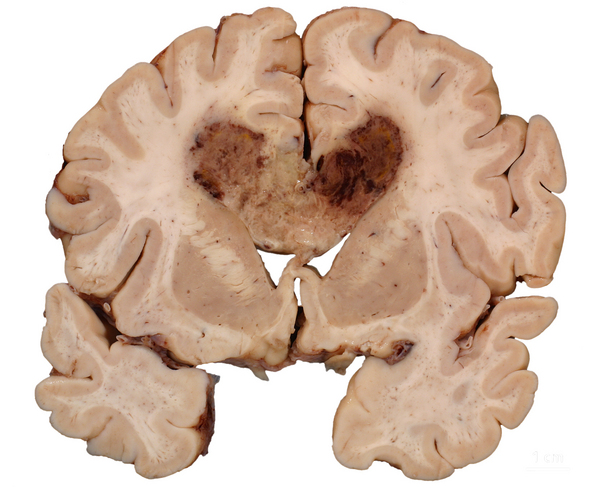 ARCHIVE OF STANDARDIZED EXAM QUESTIONS
This archive compiles standardized exam questions that relate to this topic.
FURTHER READING
Page Updated: 06.13.2016