WHAT IS IT?
Chlamydia trachomatis is technically a pleomorphic gram negative bacteria, but in reality they are simply difficult to gram stain. They can be stained with Giemsa.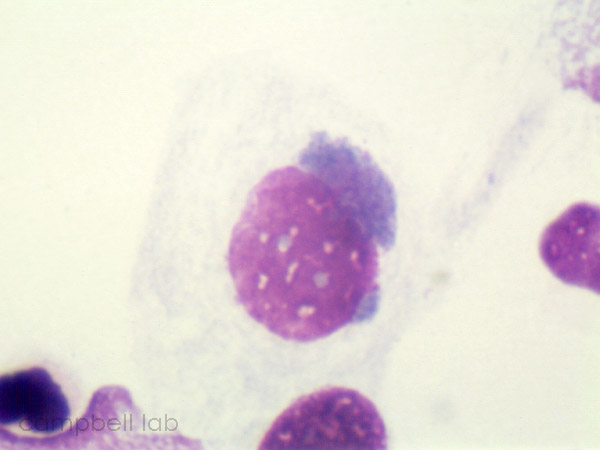 CULTURE CHARACTERISTICS
Obligate intracellular organism. Can be seen in cells with a Giemsa stain.
MOLECULAR CHARACTERISTICS
Lacks classic peptidoglycan in cell wall: this is due to reduced muramic acid, and results in β-lactam antibiotics being less effective for this pathogen.
TRANSMISSION
Sexually transmitted, contact with infected mucous membranes.
CONDITIONS CAUSED
Serotypes D-K cause various infections
HEENT: conjunctivitis, 8cannot cause oropharyngeal infection (unlike Neisseria gonorrhoeae)
Respiratory: infants can acquire pneumonia from vaginal birth in an infected mother
GI: Fitz-Hugh-Curtis syndrome (inflammation of liver capsule)
Genital/urinairy: nongonococcal urethritis, cervicitis, pelvic inflammatory disorder, orchitis, acute prostatitis, epididymitis
Musculoskeletal: reactive arthritis
Serotypes L1, L2, and L3
Lymphatics: lymphogranuloma venereum (necrotizing granulomatous inflammation of the inguinal lymphatics and lymph nodes)
TREATMENT
OTHER HY FACTS
Obligate intracellular parasite is the best description of this pathogen. They are not able to make their own ATP. They have 2 forms:
Elementary body (small, dense): this form is infectious and enters cells via endocytosis. It then transforms into a reticulate body.
Reticulate body: this form replicates in a cell by fission. It then reorganizes itself into elementary bodies.
Page Updated: 06.10.2016