WHAT IS IT?
A pilonidal cyst refers to a cystic inflammatory process that generally occurs at or near the cranial eye of the gluteal cleft. Thought to be caused by the formation of midline pits from hair follicles or skin crypts in the gluteal cleft. These formed pits trap hair/skin debris and become inflamed.
WHY IS IT A PROBLEM?
These cysts can be painful and a nuisance to patients.
WHAT MAKES US SUSPECT IT?
Risk factors: obesity, poor hygiene, hairiness, more common in young males
Presentation can be either acute or chronic.
Acute abscess that is a fluctuant mass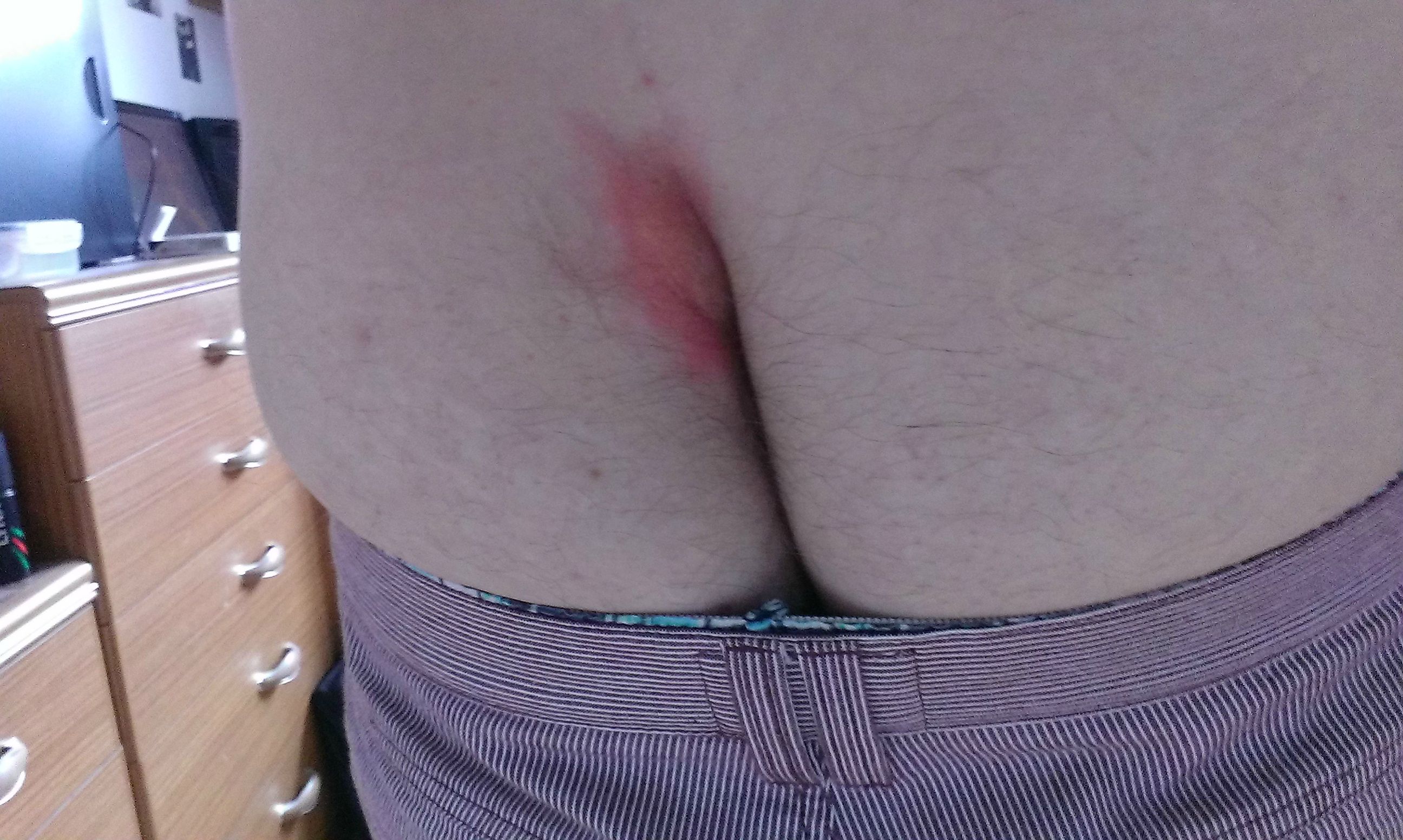 Chronic draining sinus (+/- pain) can be observed.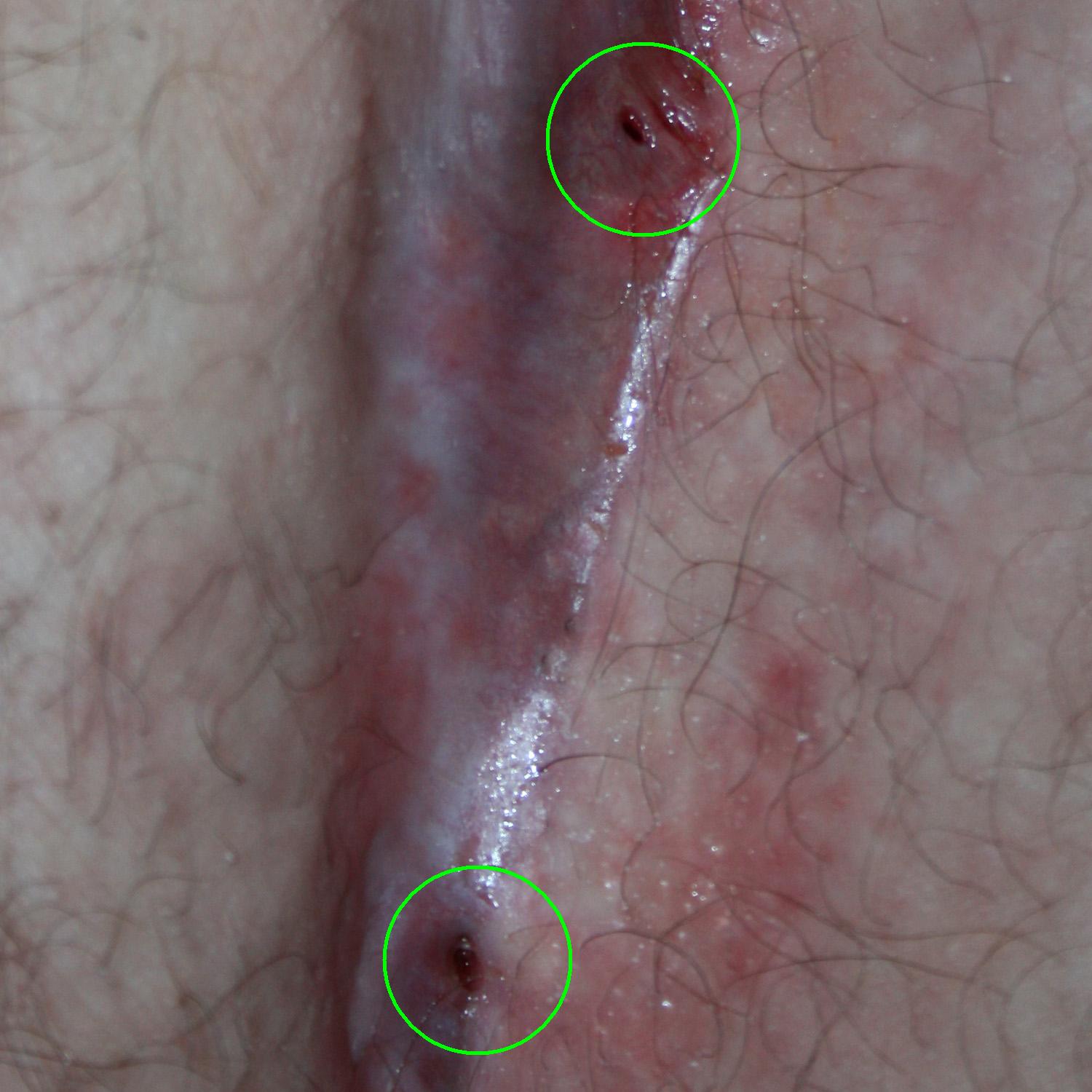 HOW DO WE CONFIRM A DIAGNOSIS?
This condition is typically diagnosed clinically.
HOW DO WE TREAT IT?
Acute abscess: incision and draining is performed under local anesthesia, and involved hairs are removed.
Chronic pilonidal sinus: surgical excision of the cyst may be required. This can be combine with marsupialization of the wound site to promote healing.
HOW WELL DO THE PATIENTS DO?
This is not a life treating condition. With that in mind, about half of patients with a acute pilonidal access develop a chronic disease.
WAS THERE A WAY TO PREVENT IT?
Good hygiene and hair removal in the area may prevent this condition from occurring.
WHAT ELSE ARE WE WORRIED ABOUT?
Cellulitis can be a complication of this condition.
ARCHIVE OF STANDARDIZED EXAM QUESTIONS
This archive compiles standardized exam questions that relate to this topic.
FURTHER READING
Pilonidal Disease and Hidradenitis
Page Updated: 06.07.2016