WHAT IS IT?
Valproate/valproic acid/sodium valproate (Depakote) is an antiepileptic medication that works by increasing sodium channel inactivation and increasing GABA concentrations (it inhibits GABA transaminase). It is also thought to be a mood stabilizer (which is why it is used for bipolar disorder).
WHEN DO WE USE IT?
Seizures (simple, complex, tonic-clonic, absence), myoclonic seizures, bipolar disorder, migraine prophylaxis
WHEN DO WE AVOID USING IT?
During pregnancy. It inhibits maternal folate absorption which can lead to neural tube defects in the fetus (such as spina bifida)
HOW IS IT ADMINISTERED?
Either oral or IV infusion is the typical rout of administration.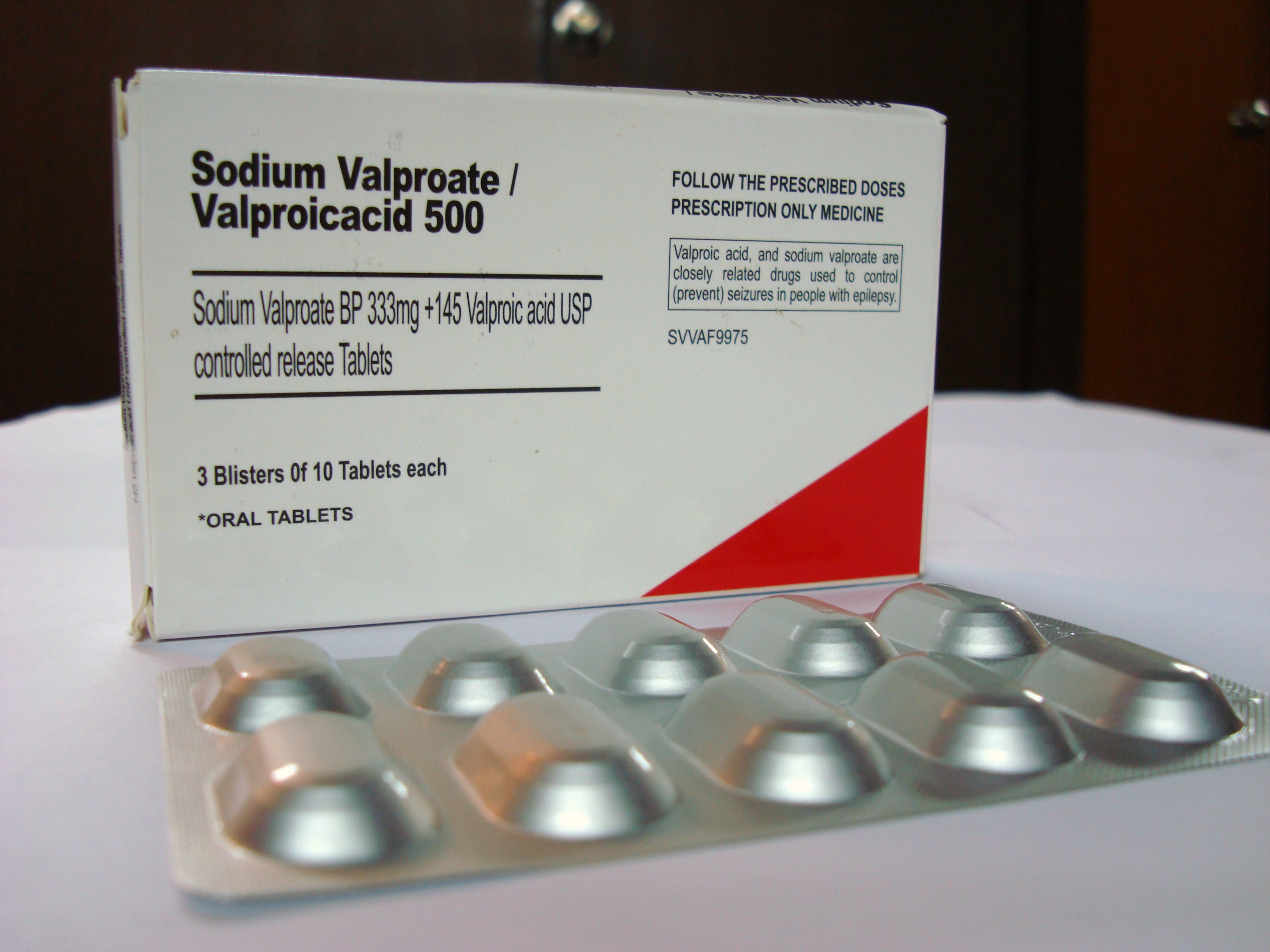 WHAT ARE THE SIDE EFFECTS/TOXICITY?
Pancreatitis can be an acute reaction of this medication (abdominal pain + elevated lipase)
Neural tube defects such as spina bifida can occur in children born to mothers on this medication.
Tremor: this can manifest as a fine bilateral hand tremor. This is treated with propranolol.
Weight gain has been associated with the usage of this medication.
Focal/massive hepatic necrosis: this is a rare complication, but if it is suspected liver function tests can be performed to evaluate for it.
ANYTHING ELSE TO KEEP IN MIND?
CYP inhibitor: this medication will inhibit the activity of CYP liver enzymes, leading to the elevation of serum concentration of other medications.
FURTHER READING
Page Updated: 06.04.2016