WHAT IS IT?
A subdural hematoma/hemorrhage refers to bleeding that occurs in the space underneath the dura but above arachnoid membranes. It can occur either in the brain or the spinal cord.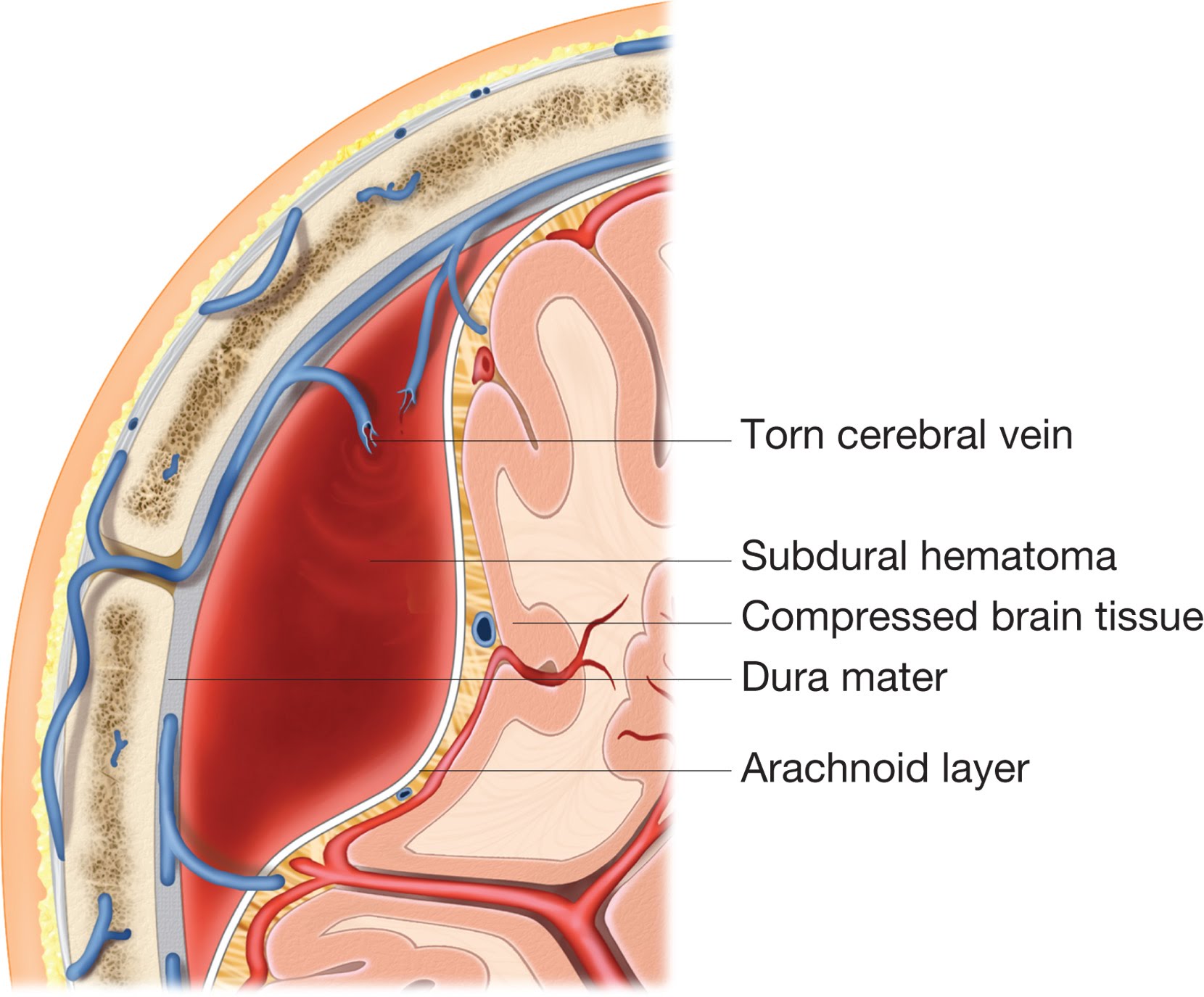 It is often caused by rupture of bridging veins, and is a slow venous bleeding that can develop over a longer period of time (intracranial pressure builds overtime). The initial rupture can be caused by trauma or due to atrophy of brain tissue (such as that seen in elderly individuals) that stretch these veins.
WHY IS IT A PROBLEM?
Bleeding between these meningeal layers will lead to increased pressure that can displace important neurological structures (leading to the neurological symptoms outlined below).
WHAT MAKES US SUSPECT IT?
Risk factors: blunt trauma, elderly individuals, alcoholics, shaken baby, warfarin usage
Neurological findings can be present depending on what neural structures are displaced from the hematoma.
HOW DO WE CONFIRM A DIAGNOSIS?
CT scan can show a crescent shaped hemorrhage that crosses suture lines. The midline of the brain may shift due to increased intracranial pressure. The hemorrhage cannot cross the falx, tentorium.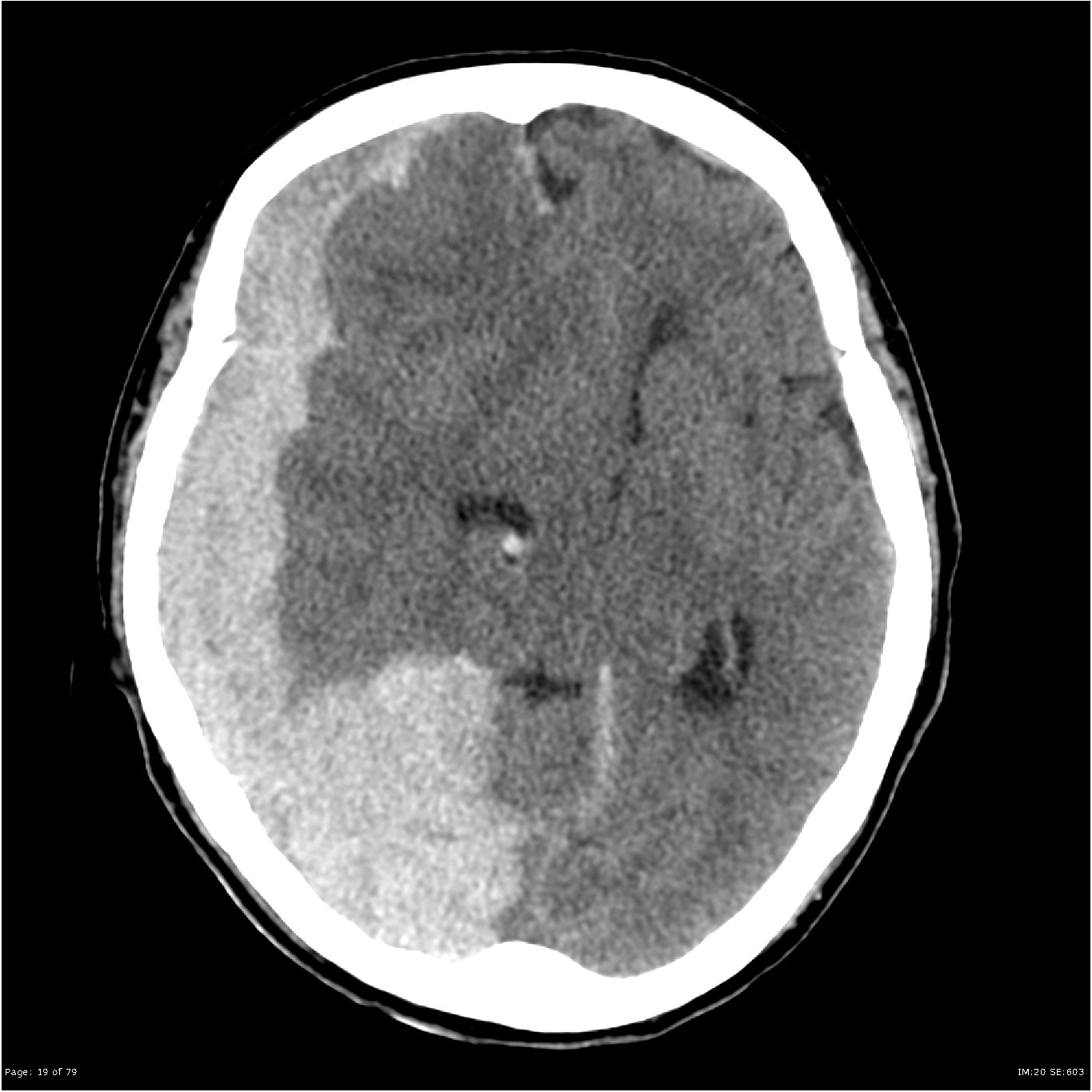 *CT scans may be negative immediately after injury for hemorrhage, but repeat scan can show active bleeding in many cases!
HOW DO WE TREAT IT?
In midl cases corticosteroids can be used to manage the condition.
In more serious cases surgical intervention is required. A craniotomy may need to be performed.
HOW WELL DO THE PATIENTS DO?
This will depend on the extent of the bleeding and how quickly it is diagnosed/treated.
WAS THERE A WAY TO PREVENT IT?
Avoiding the initial blunt trauma (in cases that were caused by trauma) can help prevent this condition from occurring.
Refraining from alcohol abuse may also put individuals at a lower risk (by decreasing brain tissue atrophy).
WHAT ELSE ARE WE WORRIED ABOUT?
Herniation of brain tissue due to the mass effect of the hematoma (this can be lethal)
In young children this can be a sign of child abuse (i.e. shaken baby syndrome)
ARCHIVE OF STANDARDIZED EXAM QUESTIONS
This archive compiles standardized exam questions that relate to this topic.
FURTHER READING
Page Updated: 06.04.2016