WHAT IS IT?
Clopidogrel (Plavix) is is an ADP receptor (P2Y12 receptor) inhibitor. It prevents the expression of glycoproteins IIb/IIIa in platelet (because the expression of these glycoproteins requires ADP). It is these glycoproteins that in part help the aggregation of platelets, so the administration of ADP receptor inhibitors like clopidogrel prevents the aggregation of platelets (and by extension coagulation).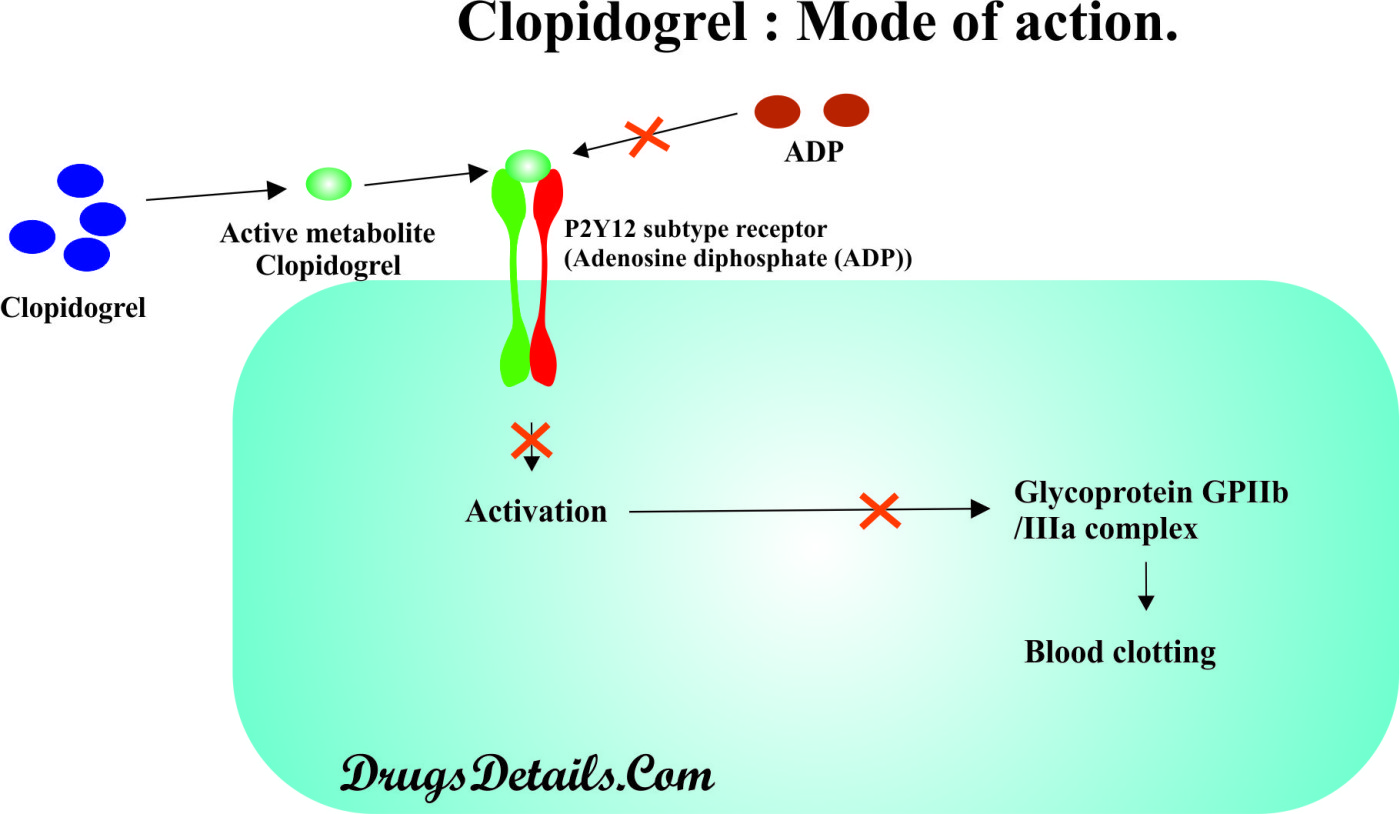 WHEN DO WE USE IT?
ACS: Unstable angina, acute myocardial infarction (NSTEMI, STEMI)
Other: coronary stening, prevention of thrombotic stroke, alternative to aspirin in stable angina
WHEN DO WE AVOID USING IT?
Active pathological bleeding: bleeding peptic ulcer, intracranial hemorrhage
HOW IS IT ADMINISTERED?
Orally without regard to meals.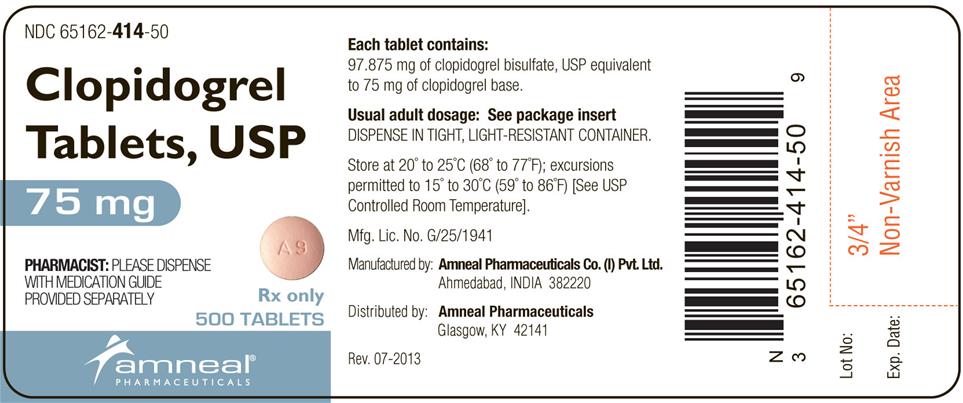 WHAT ARE THE SIDE EFFECTS/TOXICITY?
Bleeding, neutropenia, dyspepsia, rashes, and TTP may be seen in some patients.
ANYTHING ELSE TO KEEP IN MIND?
Often used with aspirin in the setting of ACS
CYP2C19 coverts this drug into its active form. Clopidogrel is given as an inactive metabolite. Reduced functionality of this liver enzyme makes the drug less effective.
Some macrolides can increase serum concentrations of clopidogrel because they are CYP450 inhibitors (this is the enzyme that metabolizes clopidogrel)
Clopidogrel is a thienopyridine derivative 
FURTHER READING
Page Updated: 05.27.2016