WHAT IS IT?
Legionella pneumophillia is a gram negative bacillus (rod) bacterium. It can be visualized using a silver stain.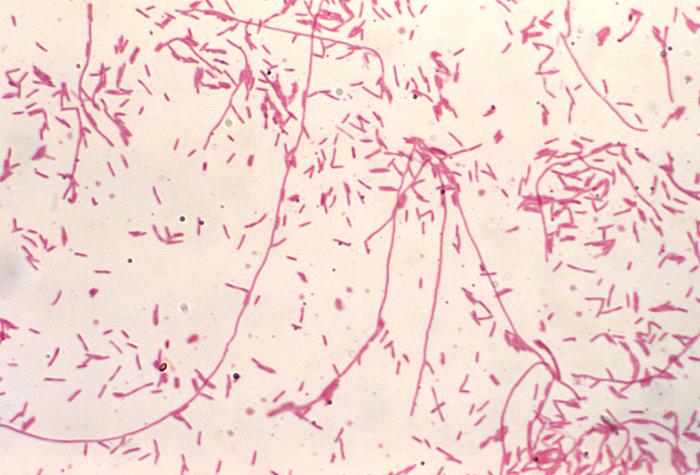 This pathogen is primarily intracellular, so gram stain can be limited. For this reason, a silver stain can be used to visualize the bacteria under the microscope.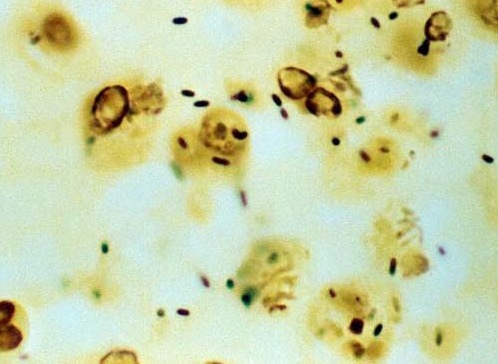 CULTURE CHARACTERISTICS
This bacteria is grown on charcoal yeast extract agar buffered with cysteine and iron.
MOLECULAR CHARACTERISTICS
Urine antigen can be used as a means of detecting infection.
TRANSMISSION
Aerosol transmission from environmental water sources/habitats such as air conditioners or hot water tanks. NO person to person transmission.
CONDITIONS CAUSED
General: Pontiac fever (mild flu like symptoms).
Respiratory: Legionnaires' disease (severe pneumonia), lobar pneumonia, atypical pneumonia.
Renal: Type IV RTA that is hyporeninemic hypoaldosteronism (bacteria destroys juxtaglomerular cells in nephrons of the kidney)
TREATMENT
Macrolides or fluoroquinolones
*Treatments like penicillin are ineffective because this bacteria is intracellular!
OTHER HY FACTS
This pathogen is a facultative intracellular bacteria.
Often a community acquired pneumonia in patients who have COPD and/or are immunocompromised.
This bacteria replicates inside lung macrophages.
ARCHIVE OF STANDARDIZED EXAM QUESTIONS
This archive compiles standardized exam questions that relate to this topic.
Page Updated: 05.04.2016