WHAT IS IT?
Haloperidol (Haldol) is a first generation typical anti-psychotic. It is a dopamine (D2) receptor antagonist which will increase intracellular levels of cAMP.
WHEN DO WE USE IT? 
Severe agitation (especially in the elderly): this type of agitation can occur in many different contexts, and the safety of the medical professionals caring for the patient is compromised, patients can be given haldol as a means to address their agitation.
Acute psychosis: this medication is one of the more effective antipsychotics for patients who present with acute psychosis.
Schizophrenia, psychosis, acute mania, Tourette syndrome, delirium
WHEN DO WE AVOID USING IT?
States of CNS depression (such as a comatose patient).
HOW IS IT ADMINISTERED?
Haloperidol can be given orally as tablets, intramuscularly, or intravenously.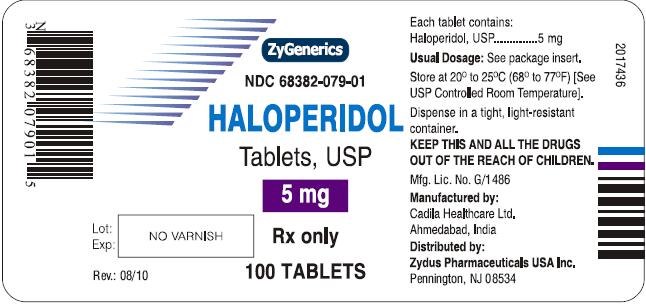 WHAT ARE THE SIDE EFFECTS/TOXICITY?
Neurological symptoms: extrapyramidal symptoms (EPS), neuroleptic malignant syndrome (NMS), Tardive dyskinesia
Endocrine symptoms: galactorrhea (hyperprolactinemia secondary to dopamine blockade)
Long QT syndrome that can predispose to torsades de pointes.
ANYTHING ELSE TO KEEP IN MIND?
Highly lipid soluble, stored in body fat and very slowly removed from the body.
FURTHER READING
Page Updated: 05.03.2016